Hammer: The Haunted House of Horror
By Denis Meikle
25% OFF FOR ONE DAY ONLY!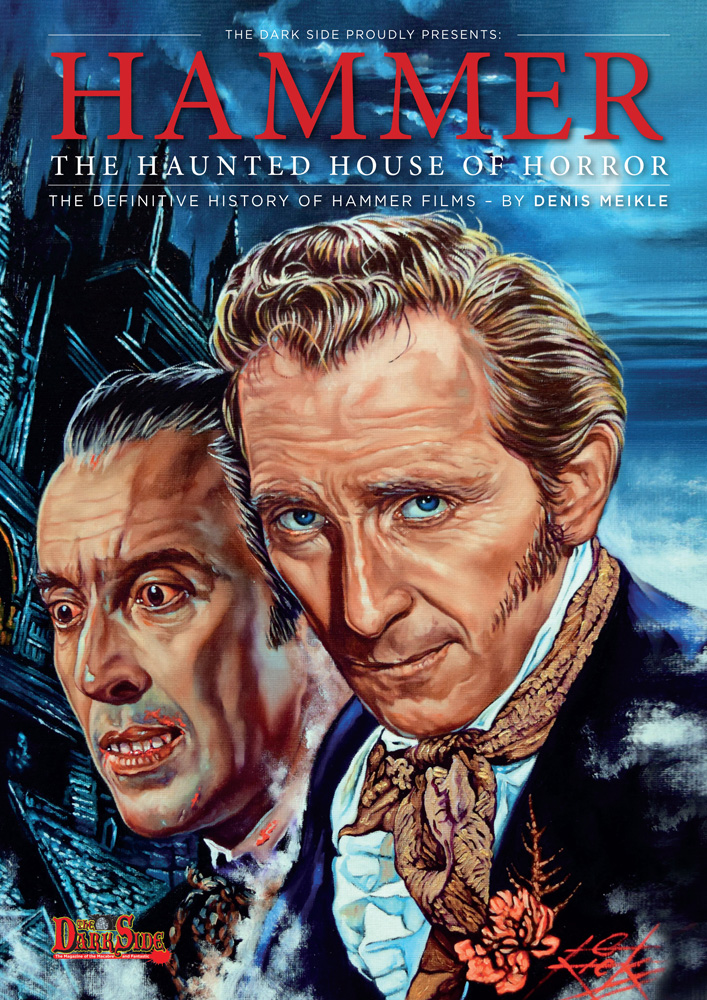 Hammer: The Haunted House of Horror tells the story of the rise, fall and rise again of Hammer Films, revealing the full drama behind its hits and misses, with contributions from many of Hammer's key players, including Peter Cushing, Christopher Lee, Oliver Reed, producers Anthony Hinds and Kenneth Hyman and latterday studio head Michael Carreras. It paints a colourful picture of a bygone era of filmmaking and brings the story bang up to date with the company's recent resurrection via box office hit The Woman in Black. Revised and updated from A History of Horrors by Dark Side contributor Denis Meikle, it is profusely illustrated in full colour throughout, with never-before-published stills, posters, lobby cards and artwork. This lavish special is the definitive history of Britain's most famous cinematic monster-maker - and a must for every Hammer fan!
178 pages, large format, full colour throughout.
Hemlock Special Price:
£14.95
Add to Basket
Devil's Advocates: Carrie
Brian De Palma's 1976 adaptation of Stephen King's debut novel Carrie is one of the defining films of the 1970s New Hollywood and a horror classic in its own right. The story of a socially outcast teenage girl who discovers she possesses latent psychic power, leading to her retribution against her peers, teachers and abusive mother, Carrie was an enormous commercial critical success and still stands as one of the finest screen versions of a King novel.
Hemlock Price:
£10.95
Add to Basket
Buyers from outside the UK should first email info@hemlockbooks.com with their purchase requirements to obtain
a PayPal invoice with the correct postage rates.