A Celebration of Peter Cushing
In Stock NOW!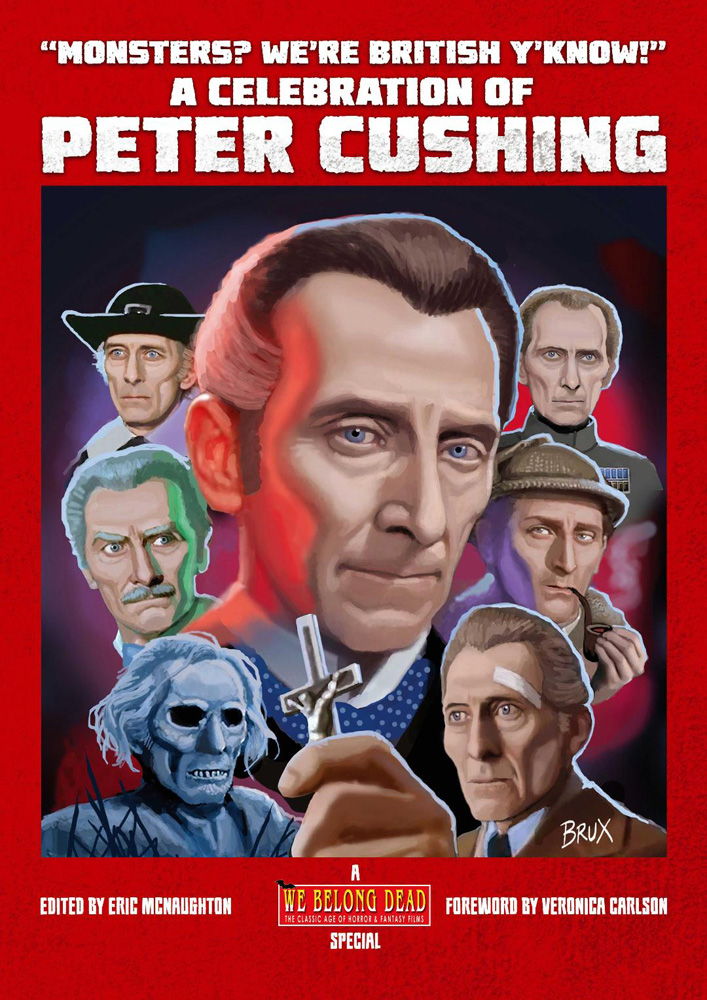 From the team that brought you the mighty 70s Monster Memories and Unsung Horrors, here's another giant film book for genre fans and collectors alike. A Celebration of Peter Cushing is 296 pages on the life and films of the Gentleman of Horror. A true labour of love by Eric McNaughton and his team at 'We Belong Dead', this large format paperback is A4 and full colour throughout and packed with stills, posters and lobbies.
Foreword by Veronica Carlson.
Hemlock Price:
£24.95
Add to Basket
Devil's Advocates: Black Sunday
Despite its reputation as one of the greatest and most influential of all horror films, there is surprisingly little literature dedicated to Mario Bava's Black Sunday (1960), and this contribution to the Devil's Advocates series is the first single book devoted to it. Martyn Conterio places the film in the historical context and discusses the sometimes confusing history of a film known under many different titles which was first released in the UK in a heavily censored version after a ban of several years.
Hemlock Price:
£10.95
Add to Basket
Devil's Advocates: Carrie
Brian De Palma's 1976 adaptation of Stephen King's debut novel Carrie is one of the defining films of the 1970s New Hollywood and a horror classic in its own right. The story of a socially outcast teenage girl who discovers she possesses latent psychic power, leading to her retribution against her peers, teachers and abusive mother, Carrie was an enormous commercial critical success and still stands as one of the finest screen versions of a King novel.
Hemlock Price:
£10.95
Add to Basket
Buyers from outside the UK should first email info@hemlockbooks.com with their purchase requirements to obtain
a PayPal invoice with the correct postage rates.