Fantastic Fifties #1
Spring 2017
In Stock NOW!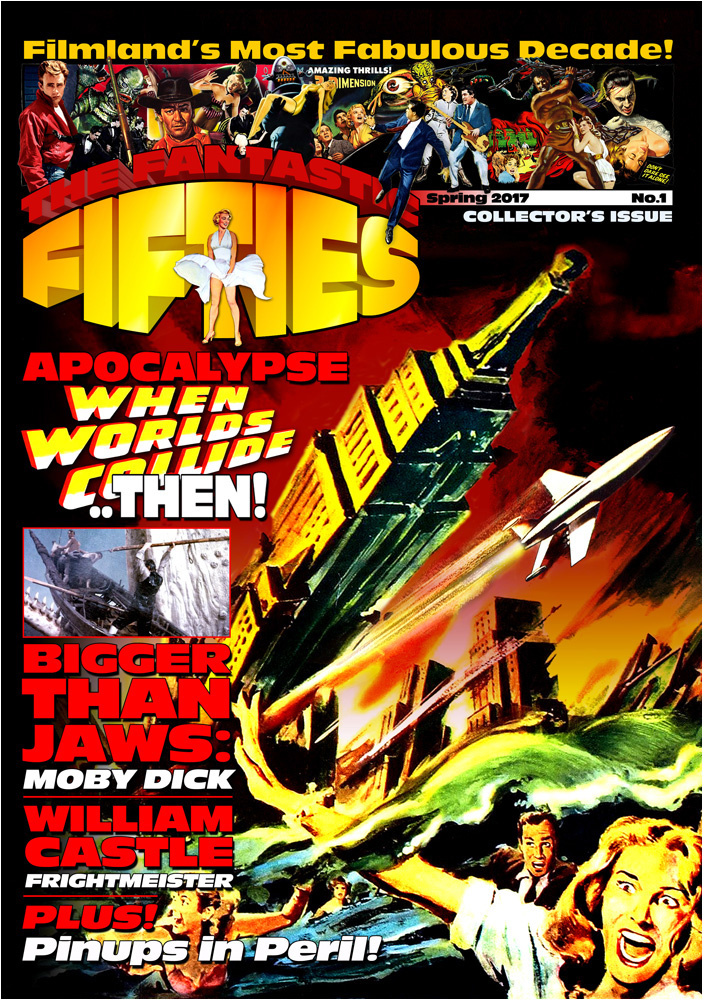 Featuring Apocalypse Then!: When Worlds Collide, Bigger Than Jaws: John Huston's Moby Dick, William Castle: Frightmeister, Pin-ups in Peril, Fire Maidens from Outer Space and Much More Besides...
Hemlock Price:
£9.95
Add to Basket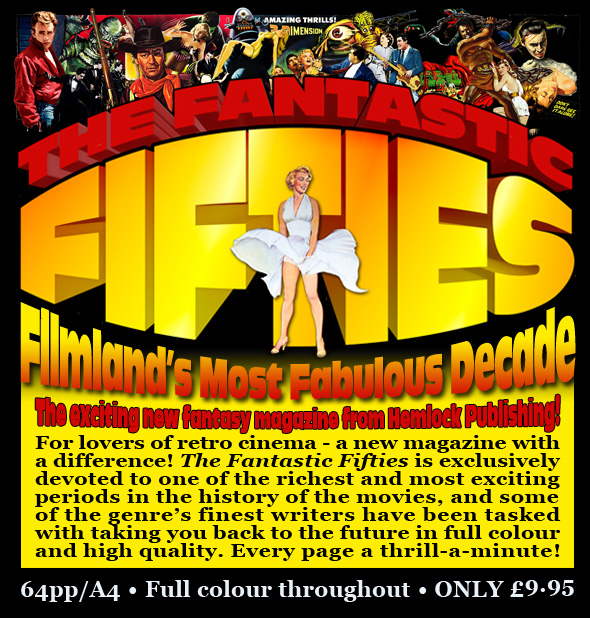 For a taste of what is to come, watch this exciting trailer:
Buyers from outside the UK should first email info@hemlockbooks.com with their purchase requirements to obtain
a PayPal invoice with the correct postage rates.