Fantastic Fifties #2
Summer 2017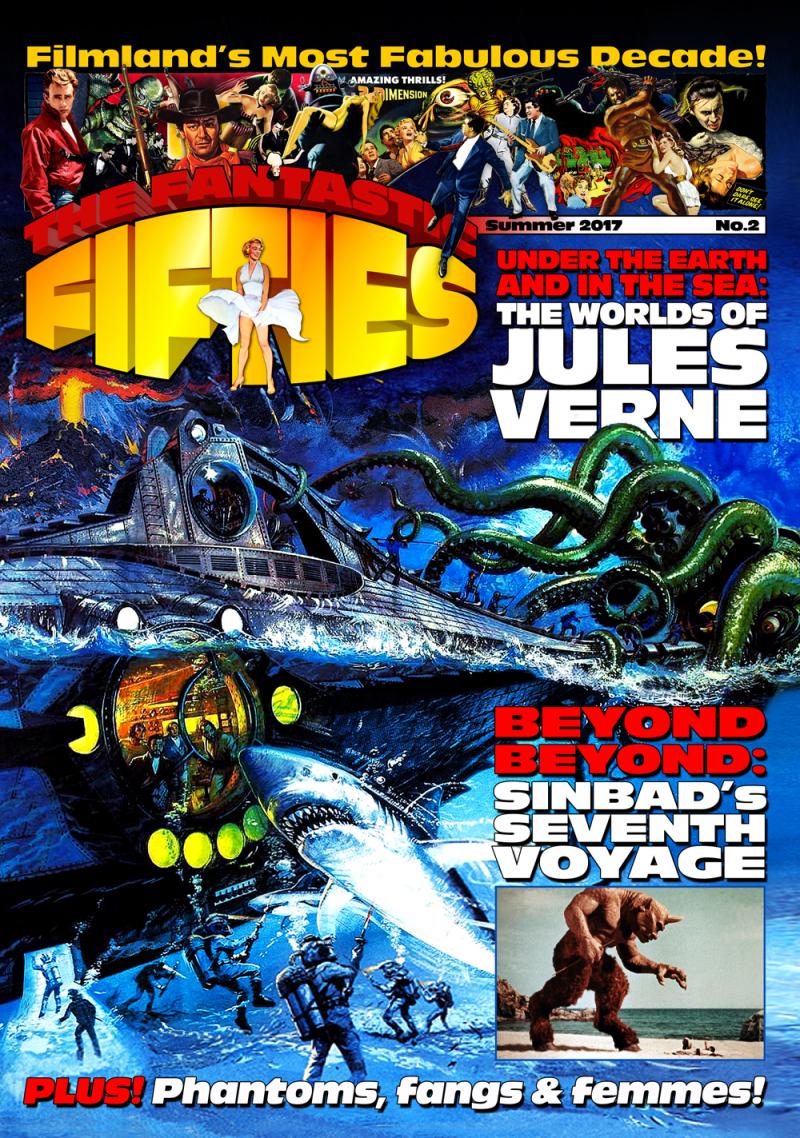 Featuring 20,000 Leagues Under the Sea, Journey to the Centre of the Earth, The 7th Voyage of Sinbad, Phantom of the Rue Morgue, Blood and Roses, William Castle (part 2), Continental Cuties, From the Earth to the Moon, The Atomic Submarine, Beams from the Box and more...
A4, 64 pages, Full colour throughout!
Hemlock Price:
£9.95
Add to Basket
Fantastic Fifties #1
Spring 2017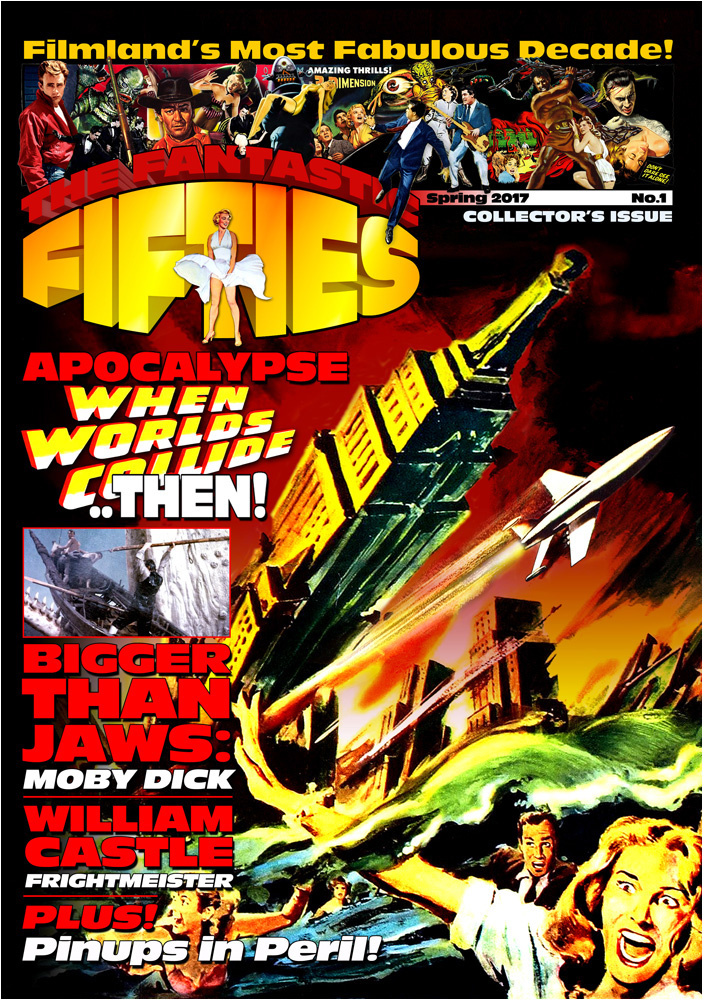 Featuring Apocalypse Then!: When Worlds Collide, Bigger Than Jaws: John Huston's Moby Dick, William Castle: Frightmeister, Pin-ups in Peril, Fire Maidens from Outer Space and Much More Besides...
Hemlock Price:
£9.95
Add to Basket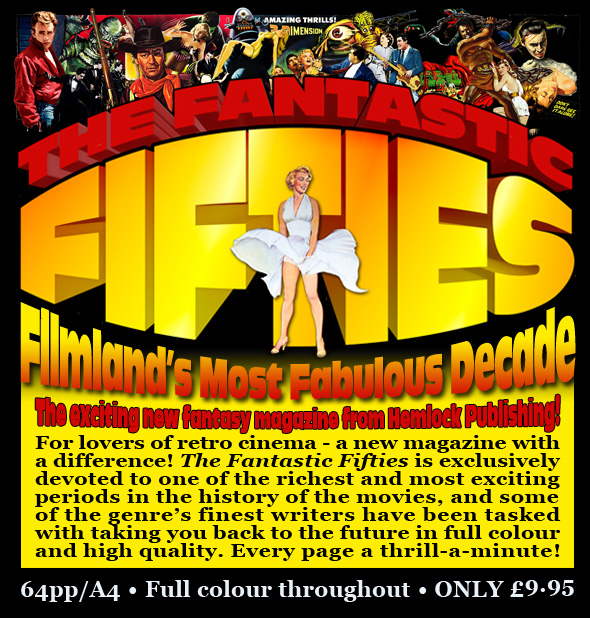 For a taste of what is to come, watch this exciting trailer:
Buyers from outside the UK should first email info@hemlockbooks.com with their purchase requirements to obtain
a PayPal invoice with the correct postage rates.