Infinity Magazine #2
(Gerry Anderson!)
In Stock NOW!

Featuring: Gerry Anderson, Land of the Giants, Alien Monster Maker, Dr Who at the Movies, Italian Apocalyptic Action, Star Trek, Jar Jar Binks & more...
Hemlock Price:
£4.99
Add to Basket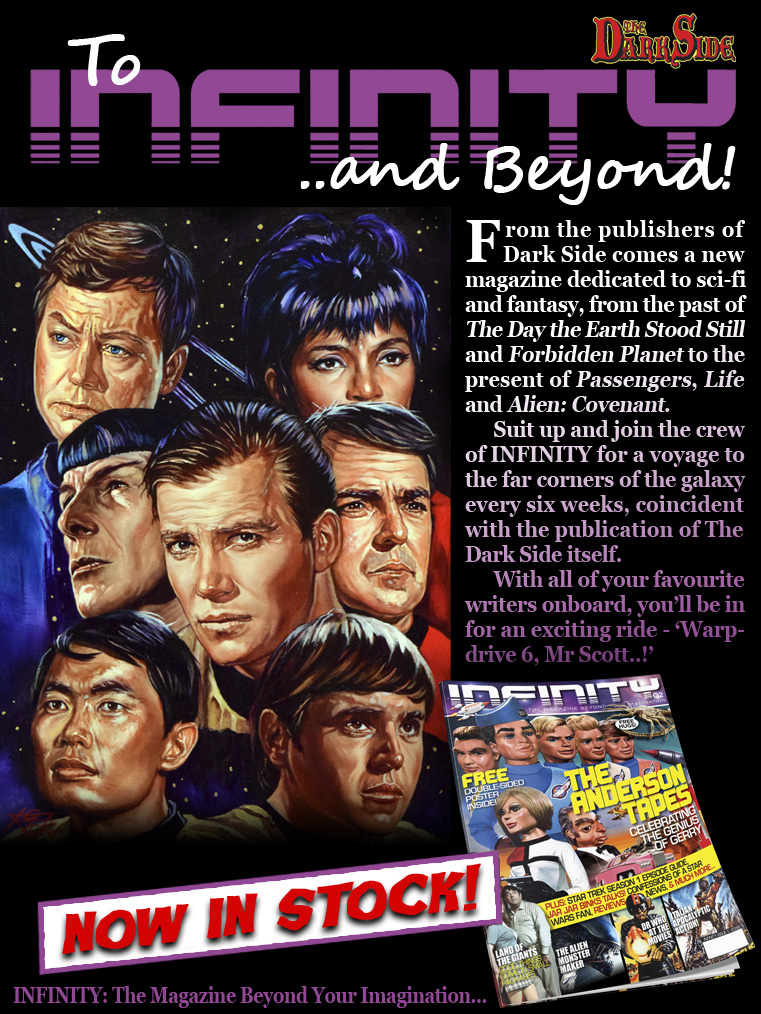 Buyers from outside the UK should first email info@hemlockbooks.com with their purchase requirements to obtain
a PayPal invoice with the correct postage rates.