Ed Wood's Bride of the Monster
Scripts from the Crypt Collection #4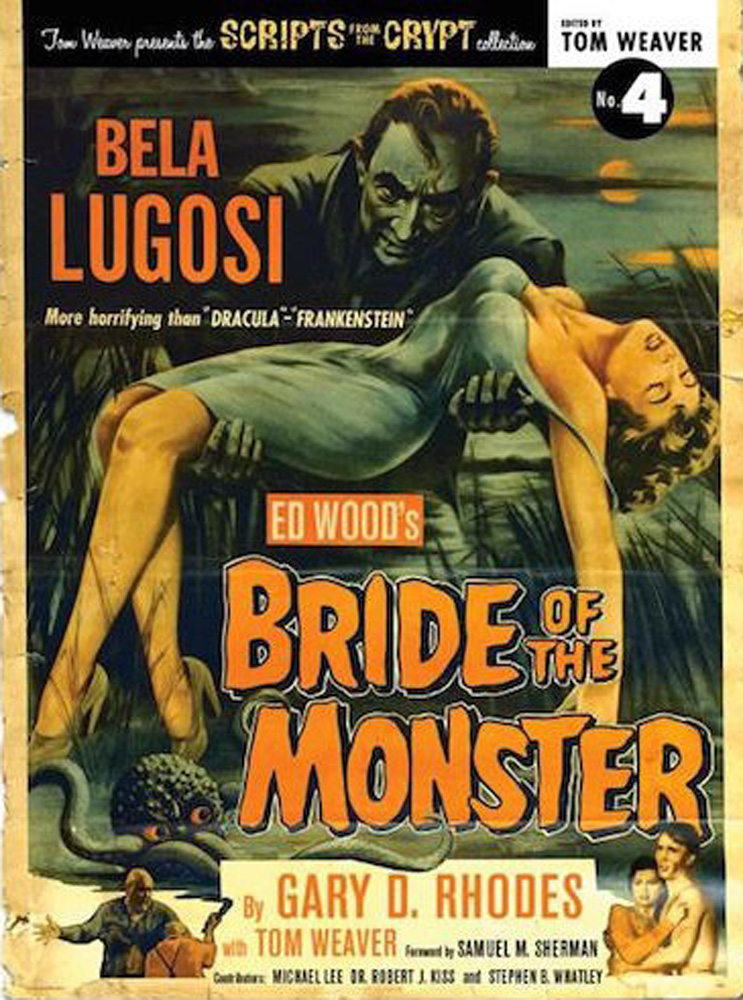 Gary D Rhodes returns to the Graveyard of Forgotten Facts, unearthing a treasure trove of terrific illustrations and a casket-full of new information and insights on Bela Lugosi, Ed Wood and Bride of the Monster (1956). Also exhumed are the Bride's shooting script and a vault full of decaying extras.
Large format, 288pp
Hemlock Price:
£19.95
Add to Basket
Buyers from outside the UK should first email info@hemlockbooks.com with their purchase requirements to obtain
a PayPal invoice with the correct postage rates.