Fantasm Presents: George A Romero
(The Official Magazine!)
In Stock NOW!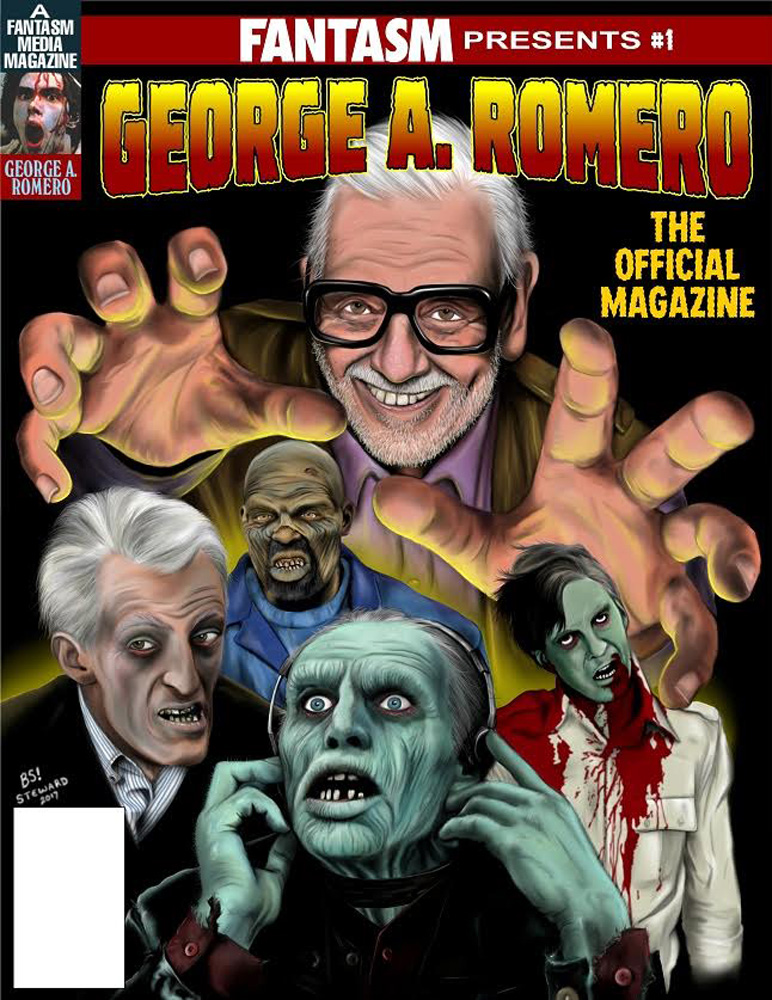 Fantasm Presents is a brand new series of magazines from Chris Alexander, Editor of Fangoria and GoreZone. We kick off with #1, a George A Romero special featuring interviews with Greg Nicotero (The Walking Dead), John Harrison (Day of the Dead), John Russo (Night of the Living Dead), Scott Reiniger (Dawn of the Dead) and John Amplas (Creepshow). Plus never-before seen Dawn of the Dead set photos!
48 pages, full colour throughout.
Hemlock Price:
£12.95
Add to Basket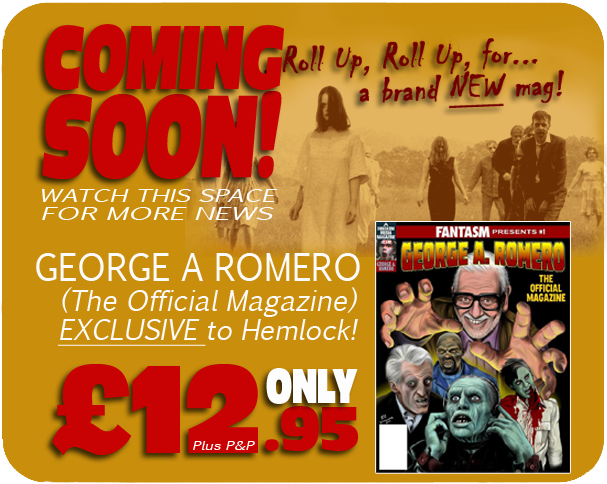 Buyers from outside the UK should first email info@hemlockbooks.com with their purchase requirements to obtain
a PayPal invoice with the correct postage rates.