Werewolves!
A Study of Lycanthropes in Film, Folklore and Literature
By Thomas McNulty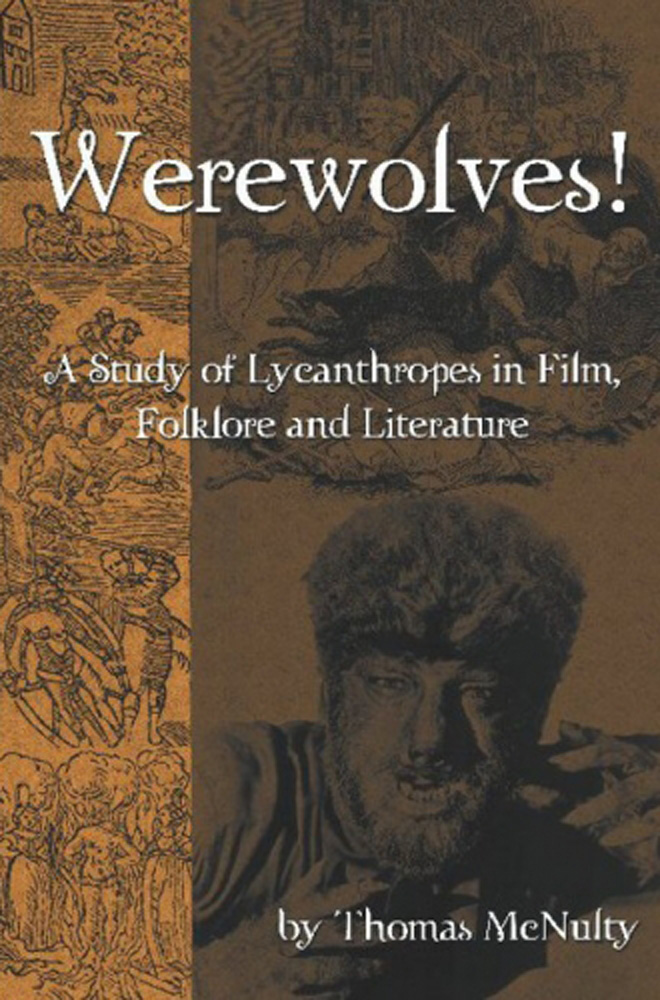 From the lost silent film, The Werewolf (1913) to Lon Chaney's classic The Wolfman (1941) and Dog Soldiers (2002), werewolf stories have long captivated film audiences and lovers of pulp fiction. Thomas McNulty's new book explores the genesis for this cultural phenomenon dating back centuries when stories of shape shifters and wolf-men were predominant in folk tales. Illustrated with rare photographs. Includes a Bibliography, Filmography and an Index.
Paperback
Hemlock Price:
£16.95
Add to Basket
Interviews Too Shocking to Print
By Justin Humphreys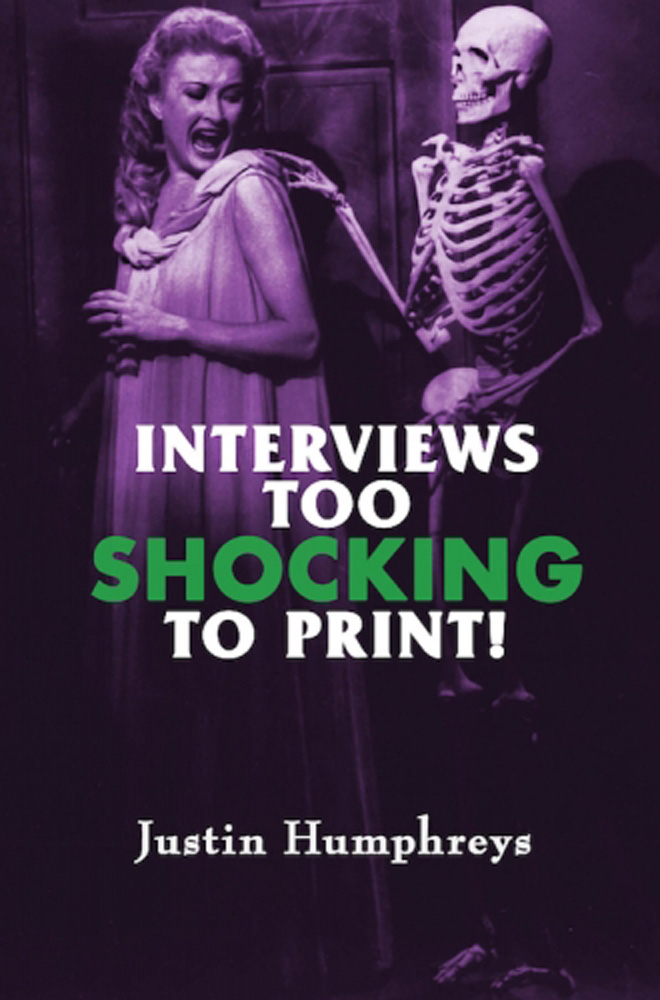 Interviews Too Shocking to Print! collects conversations with some of horror and science fiction cinema's finest directors and writers, along with other outstanding talents. The interviewees' films range from the mightiest blockbusters to esoteric drive-in arcana, but they are united by the imagination. Their creations represent some of the freshest, most popular, vital, and inventive works in fantastic filmmaking.
Paperback
Hemlock Price:
£19.95
Add to Basket
Mr Towers of London, A Life in Showbusiness:
The Autobiography of Harry Alan Towers
by Harry Alan Towers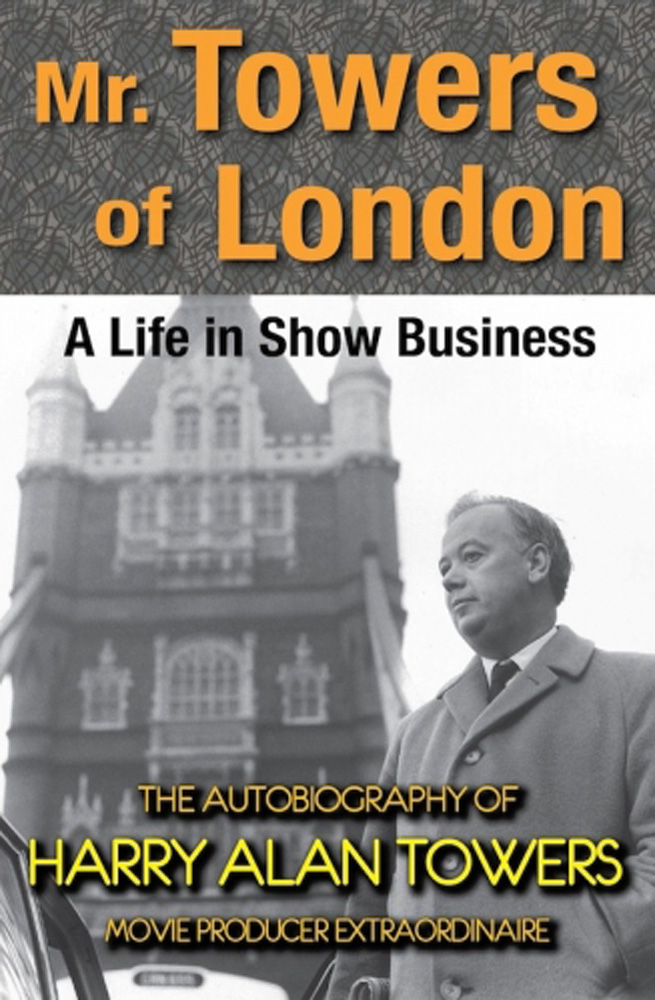 Here, in his own words, are the hilarious adventures of Harry Alan Towers, rascal and raconteur, a notorious figure in the world of cinema of whom it was said that he could go into any production office and walk out with a movie deal. In films ranging from The Face of Fu Manchu to Count Dracula, he made friends and enemies, national news and international scandals. Read all about it!
157pp, Paperback
Hemlock Price:
£16.95
Add to Basket
Buyers from outside the UK should first email info@hemlockbooks.com with their purchase requirements to obtain
a PayPal invoice with the correct postage rates.