I recently had cause to watch and review a fun little short film called The Landlady ('a British horror bagatelle with an EC Comics vibe') which was principally notable for starring Caroline Munro, an actress who needs no introduction to Hemlock Books readers. In my review I described Ms Munro, as I am almost contractually required to do, as a 'Bond/Hammer hottie'.
The Landlady is one of a bunch of interesting credits that Caroline Munro has added to her already extensive and interesting CV in recent years. She appeared briefly in a 2013 episode of Midsomer Murders which was themed around old horror films, lending a little name/face value alongside fellow Hammer veteran John Carson. She has appeared in two features for British director Tony Jopia, both still in post: lycanthropic comedy Crying Wolf and Cute Little Buggers which is a sort of British 3D take on Critters. On top of that, Caroline is in a recent Spanish remake of Jose Larraz's Vampyres which has yet to surface, and she was also in Richard Driscoll's bonkers horror-musical-western-comedy Eldorado aka Highway to Hell (the film which finally landed the man in jail).
For many fanboys, Caroline Munro is forever frozen in the 1970s, the decade when she appeared in Dracula AD 1972 and Captain Kronos – Vampire Hunter for Hammer, and The Spy Who Loved Me for the 007 franchise. (As well as Dr Phibes Rises Again, At the Eath's Core, The Golden Voyage of Sinbad and Starcrash. That's one heck of a bundle of iconic roles.) She is one of a very select few actresses (Judi Dench and various Moneypennys aside) to have been in two Bond films (sort of) as right back at the start of her career, she was an extra in the spoof version of Casino Royale.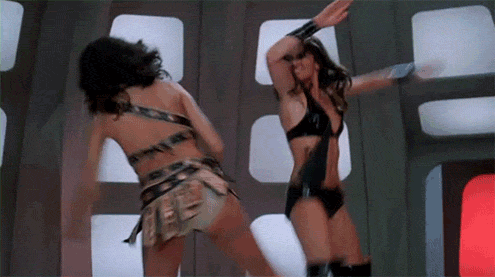 A few years ago I met Caroline Munro at the Festival of Fantastic Films (see Blogs passim) where my mate American director and Poe fanatic Mark Redfield and I spent a pleasant evening chatting with Caroline and Martine Beswick – who the tonto fans among you will instantly realise is also a 'Hammer/Bond hottie'. Martine had named roles in both From Russia with Love and Thunderball, and has three Hammer gigs to her name: One Million Years BC, Prehistoric Women and of course, Dr Jekyll and Sister Hyde. In fact, Caroline Munro had originally been considered for the lead role in that film but it went to Martine because someone spotted that she and Ralph Bates looked uncannily similar.
There is a rumour that Martine might actually be in three Bond films: the IMDB reckons she's one of the dancing silhouettes in the opening titles of Dr No. This sounds unlikely to me, as I interviewed Martine back in 1998 at a film fair in Colchester (it's on my website if you want to have a read). I asked her about her Bond roles and she said she'd been considered for Dr No but director Terence Young said she was too young and inexperienced. I have no doubt she would have mentioned if she had actually been a silhouette. (And in fact, her Foreword in Hemlock's Hammer Fantasy & Sci-Fi tome categorically quashes this myth once and for all.)
Anyway, this got me wondering how many other actresses out there might fall into the category of 'Bond/Hammer hottie'. Hammer horror started in the late 1950s (or early 1950s if you want to include the Quatermass stuff) and petered out in the mid-1970s (if we don't count the Hammer House of Horror/Mystery and Suspense TV series). The Bond films kicked off in the early 1960s so for about twelve years or so, the two were running simultaneously. And those being the unreconstructed, sexist days of yore, both Hammer and Bond drew on the same pool of shagadelic chicks for their female leads (and their female window-dressing). So it is natural that some actresses would have ticked both boxes.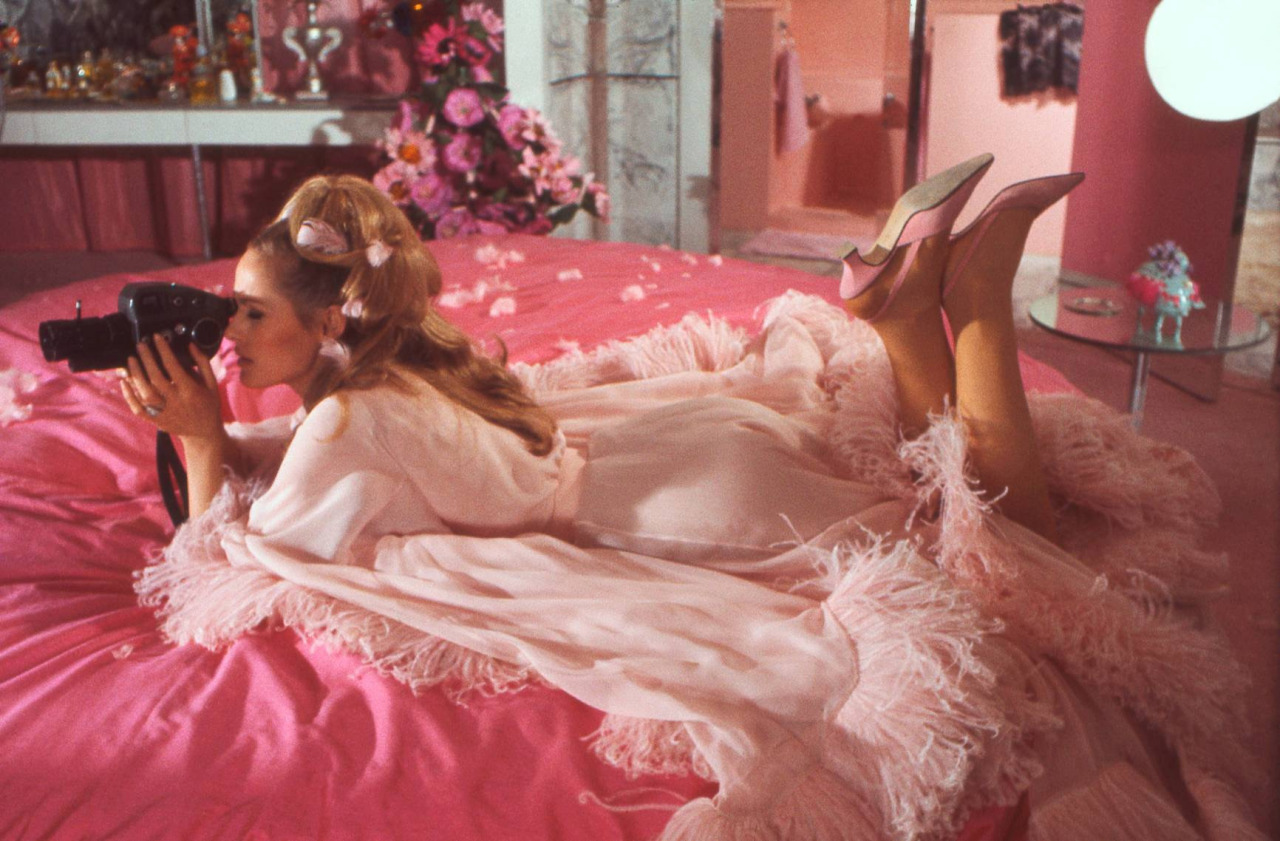 Some obvious ones spring to mind: Ursula Andress starred as Ayesha in Hammer's version of Rider Haggard's oft-filmed novel She, roughly halfway between stepping out of the Caribbean surf as Honey Ryder in Dr No and playing Vesper Lynd in the Casino Royale spoof. In Live and Let Die, the Blaxploitation Bond film with the official coolest theme song ever (You cannot be serious! - Ed), the agent whose dress is unzipped, hands-free, by 007 courtesy of his magnetic watch is played by Madeline Smith, better known for horror roles in Taste the Blood of Dracula, The Vampire Lovers and particularly Frankenstein and the Monster from Hell. Sylvia Trench, Bond's girlfriend in his first two cinematic outings, was played by Eunice Gayson who was Margaret in The Revenge of Frankenstein. And if we're counting Never Say Never Again (which I suppose we have to if the spoof Casino Royale is allowed) then that features a brief appearance by statuesque Valerie Leon from Blood from the Mummy's Tomb. Oh, actually Leon is also a hotel receptionist in The Spy Who Loved Me so she does have an official Bond credit too.
But actually, among the lead roles there's relatively little crossover. Partly, I suspect, because both franchises liked to feature ingénues who could be touted as the next big thing, and also to some extent because the Bond films increasingly favoured foreign actresses, as exotic as the locales back-projected behind them, whereas Hammer tended to rely more on home-grown talent. Here's one more. Jill Bennett. Listen, I'd be lying if I said I knew who she was, but apparently she was in both For Your Eyes Only and Hammer's The Nanny.
Lois Maxwell spent more than 20 years pining over a succession of Bonds as the original Miss Moneypenny (although as far as I'm concerned she will always be the gorgeous Atlanta Shore in Stingray) during which time she never worked for Hammer. In fact, Maxwell did make two Hammer films, but they were thrillers in the early 1950s, before 'Hammer Horror' was a thing. Still, if you're enough of a Hammer completest to have Lady in the Fog and Mantrap in your collection, watch out for a young Miss Moneypenny in both.
Conversely, Ingrid Pitt was never in a Bond film. Or was she? The old IMDb reckons she has an uncredited bit at the end of Octopussy, a voice heard calling stroke to a team of rowing women. Is this more IMDb urban legend? Apparently not – Pitt recounted the story on her official website that, on meeting director John Glen at a dinner party, he was surprised that she had never been a Bond girl and so invited her to Pinewood where the latest 007 picture was in post, where she recorded a few lines in the dubbing studio. Does this qualify la Pitt as an actual 'Bond/Hammer hottie'? Not sure about that…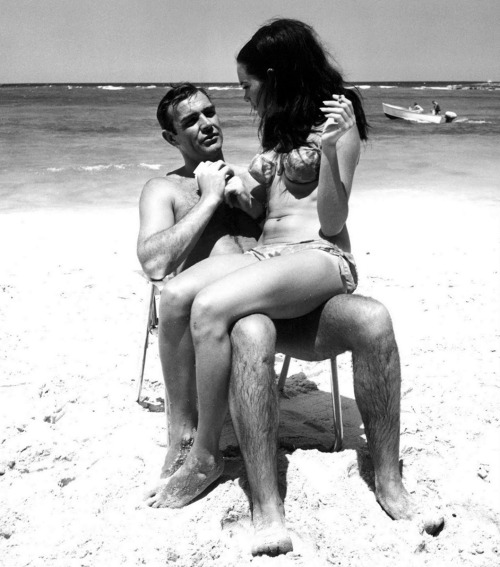 Turning from the ladies to the blokes, there are some obvious names. Christopher Lee was Scaramanga in The Man with the Golden Gun – everyone knows that. Fewer people realise that Lee was nearly Dr No. Ian Fleming was actually Christopher Lee's cousin and suggested the actor to the producers of that first Bond film, but they had already cast American thesp Joseph Wiseman. What of other Bond villains? Horror icon though he was, Donald Pleasence never made a Hammer horror film per se, though he featured in gritty thriller Hell is a City. Nor did Telly Savalas (though he does have one great British film credit, narrating a classic travelogue documentary about Birmingham). Nor indeed Max Von Sydow, who played Blofeld in Never Say Never Again.
Pop quiz: who have I missed out? That's right – dear old Charles Gray, so iconic as the Crowleyesque Mocata in The Devil Rides Out. He actually has two Bond credits: not only was he an awesome Blofeld in Diamonds are Forever, he was also Aussie intelligence officer Dikko Henderson in You Only Live Twice. For the record, the Blofeld cameo gag at the start of For Your Eyes Only was a combination of the body of John Hollis (look for him as a bartender in Captain Kronos – Vampire Hunter; he's also somewhere in Creatures the World Forgot) and the voice of Robert Rietty (pre-horror Hammer credits: The Snorkel and The Scarlet Blade – as Charles I).
Have any of the actual Bond actors been in a Hammer horror movie? Yes. Well, sort of. Ever seen Carpathian Eagle? It's that episode of Hammer House of Horror where Anthony Valentine is a detective hunting a serial killer, Suzanne Danielle is an author and Sian Phillips is the chief suspect. Take a good look at the killer's victims because one of them is a very young Pierce Brosnan, a couple of years before he was cast as Remington Steele and more than a decade before Goldeneye.
Of all the various actors who made their mark in both franchises, indeed of all the 'Bond/Hammer hotties' – with all due respect to Caroline, Martine and the others – I think my favourite is Jenny Hanley. Partly because, while I've interviewed many actresses over the years, she is the only actress who has ever interviewed me. It was back in 2003 when my biography of Douglas Adams was published and the publicist at Hodder & Stoughton set me up with a round of radio interviews to plug the book. One of these was on SAGA Radio – nice, comfortable radio for the older generation – where I was due to be interviewed by Jenny Hanley. The name rang a bell and I swiftly realised that this was THE Jenny Hanley, daughter of Jimmy of that name (who was also in a couple of Hammers, including The Lost Continent), formerly of 1970s ITV Blue Peter wannabe show Magpie. Which would have been cool and all but I also spotted that Jenny was an actress who had been in both On Her Majesty's Secret Service and Scars of Dracula.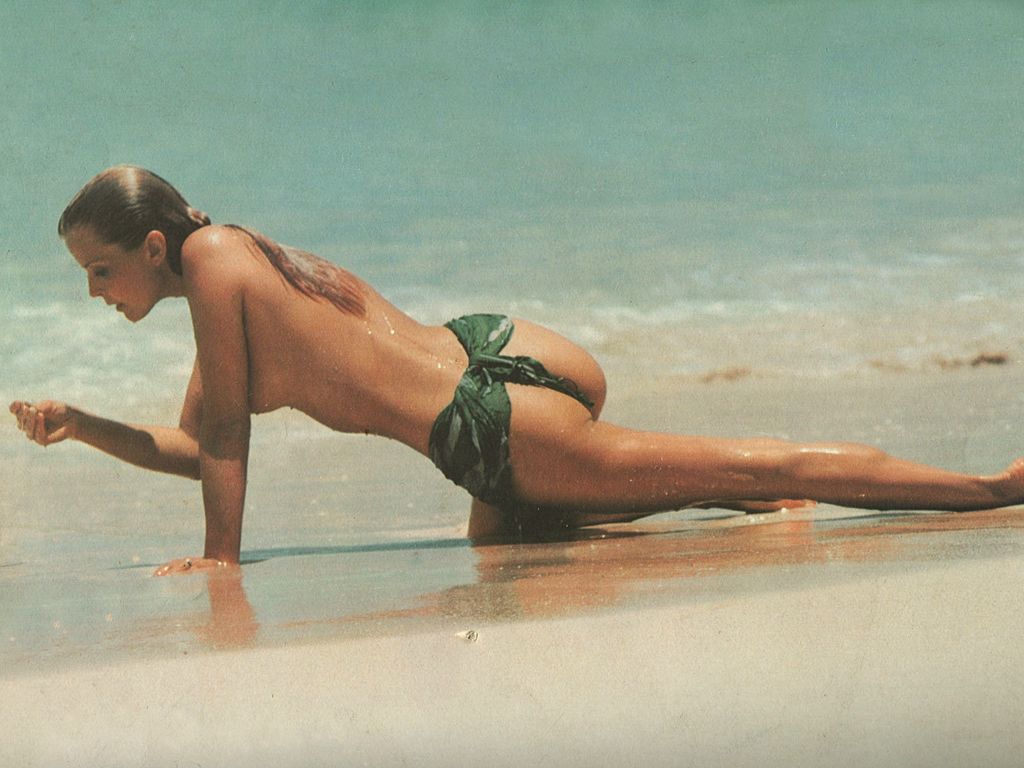 (For the record, OHMSS is one of my favourite Bond features, along with Goldeneye and the Daniel Craig version of Casino Royale. It's funny how that film has been reappraised. As a kid growing up during the Roger Moore era, OHMSS was regarded as an anachronism and many people sort of assumed it was bad because it starred an Australian model instead of Connery or Moore. Once Dalton and Brosnan had adjusted the zeitgeist so that people accepted the idea of different Bond interpretations, OHMSS was re-evaluated and I believe it's now fairly widely considered a classic.)
By good fortune, in the few days between being given the details of the SAGA interview and travelling down to the studio, I found myself doing an interview in a town which had a small film memorabilia shop, where I located a publicity still of Hanley in Scars of Dracula (she plays Sarah, Dennis Waterman's girlfriend). So, after concluding the interview with Jenny about Douglas Adams and Hitchhiker's Guide, when she switched over to the news and asked me if I would sign my book for her I promptly whipped out my 8x10 and said, 'If you'll sign this Scars of Dracula photo for me.'
It must have been quite a long news bulletin because we had a chat about her films. In OHMSS, she was one of 12 leggy lovelies in the ski lodge and apparently there was a plan for Playboy to produce a special tie-in calendar with a different naked OHMSS Bond girl for each month. Ten of the actresses were up for it, but two declined, and it was really only ever going to work with the full complement. The other 'Angels of Death' included Julie Ege (Creatures the World Forgot, Legend of the Seven Golden Vampires), Anoushka Hempel (Tania in Scars of Dracula), Catherine Schell (Moon Zero Two), Sylvana Henriques (The Lost Continent) and of course Joanna Lumley, who was Jessica in The Satanic Rites of Dracula. Quite the collection of Bond/Hammer hotties there.
Jenny Hanley also told me a story about working with Dennis Waterman on Scars of Dracula which, sadly, I cannot repeat here. But it made me smile and I certainly watch Little Britain slightly differently as a result…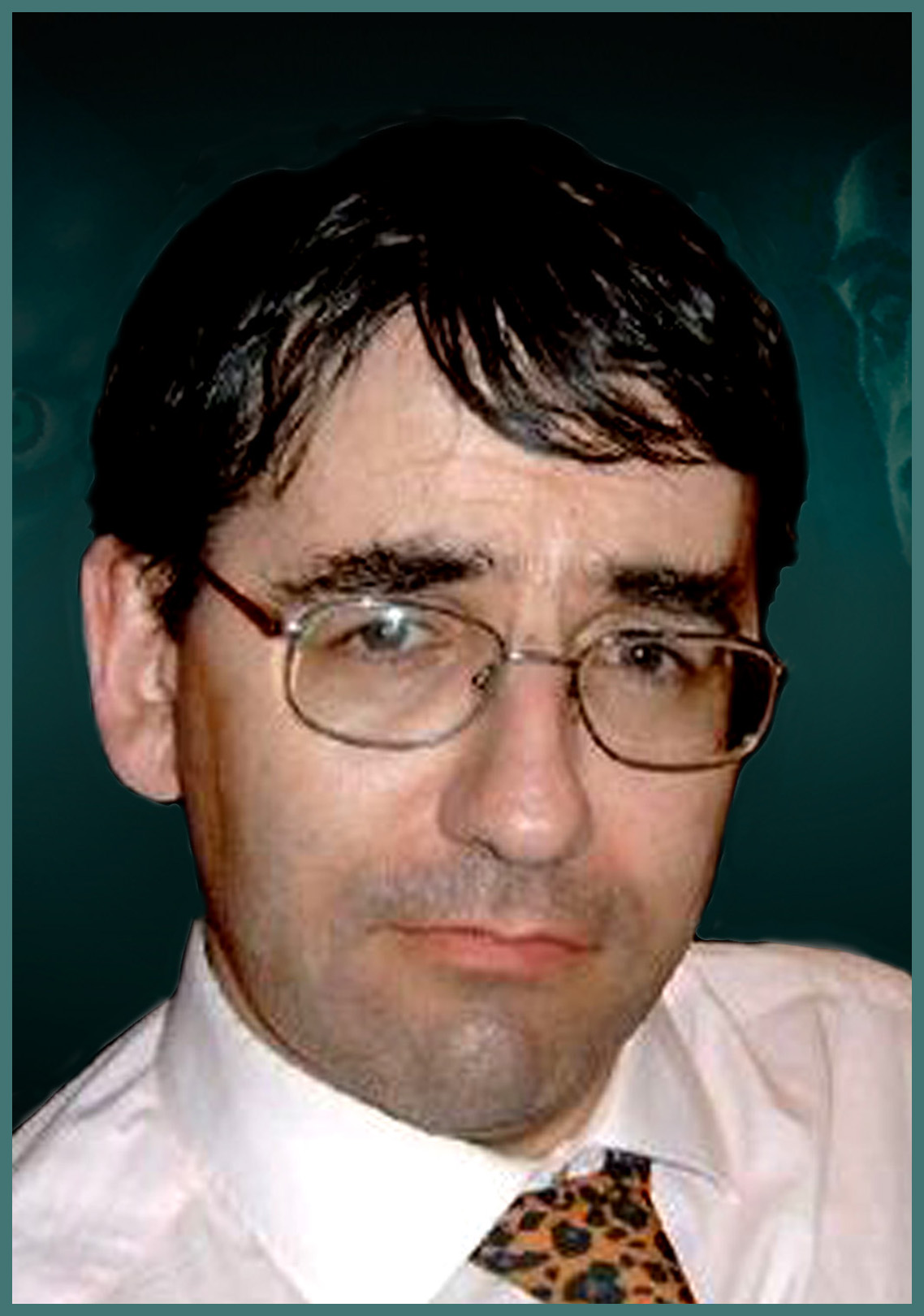 MJ Simpson has been writing since he found out which end of a pencil makes a mark. After editing sci-fan club mags he spent three years on the staff of SFX and helped to launch Total Film before switching to freelance work for Fangoria, Shivers, Video Watchdog, DeathRay and other cult movie magazines. He has a number of scripts in development and has been working on his third book, a biography of 'Bride of Frankenstein' Elsa Lanchester, for a very long time, but he promises to have it finished soon (-ish). Mike lives in Leicester with his wife, Mrs S, and his young son, TF Simpson. By day he edits the university's website and in the evenings he edits MJSimpson.co.uk. He should probably get out more.