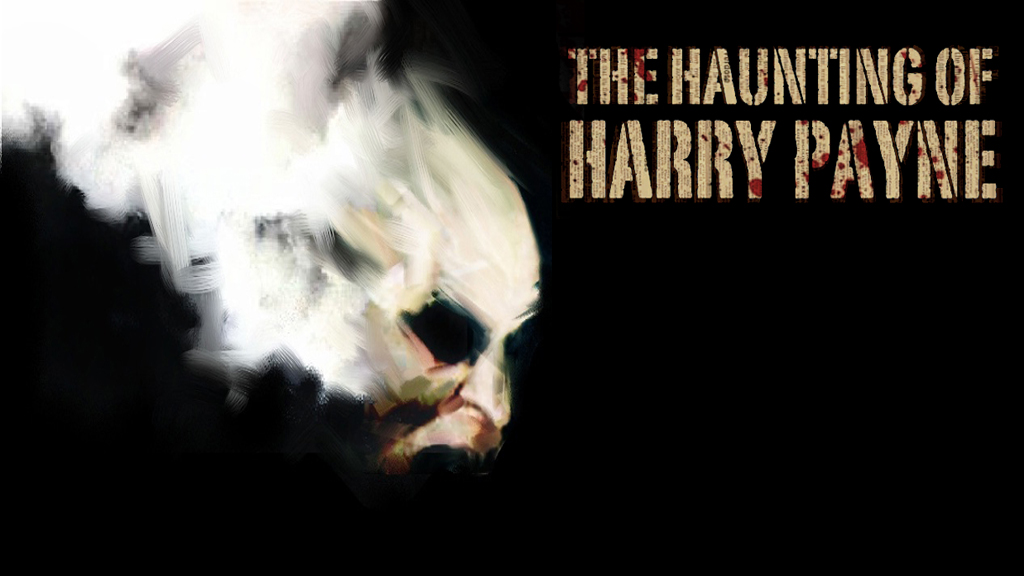 It's as traditional as credit card bills and cold turkey sandwiches – January brings the annual Devil's Porridge round-up of all the British horror features released in the preceding 12 months. I've got 69 titles on my list for 2014 which is more than I've had in previous years, albeit less than previous years have amassed over time. Because there's always a bunch of straggler titles that I only find out about a year or two (or three) later. For example, this time last year I cited 59 films released in 2013 but my master list now has 71. So does the figure of 69 represent a particularly fecund year, or just indicate that I'm getting better at spotting these things sooner? Whatever, I'd better crack on with the list otherwise I'll run past my monthly word count.
The year got off to a good start with a VOD release (plus limited US theatrical play) for Luke Massey's powerful Armistice, about a British soldier trapped in a mysterious house full of inhuman occupants. Originally shot as Warhouse, this was retitled The Captive when it appeared on UK disc in August. Another retitling was the UK DVD of Martyn Pick's supernatural gangster picture The Haunting of Harry Payne. Someone decided that horror doesn't sell so packaged it as Evil Never Dies and removed all reference to the fantasy elements. You may have seen this and dismissed it as just another geezer gangster film. It's not: check it out.
Drew Cullingham followed up Umbrage: The First Vampire with The Devil's Bargain, a psychological horror about a couple facing Earth's imminent destruction by a comet in 1974. That had a VOD release in January as did Tammi Sutton's 'geezer gangster giallo' Isle of Dogs. SJ Evans's Dead of the Nite managed to combine three sub-genres – slasher, found footage and paranormal investigation – and added Tony 'Candyman' Todd to the list of US stars in British horror films. That was one of two Welsh horrors released on US DVD in January, the other being Andrew Jones's Amityville Asylum. Finally this month, Mike Jeavons' Nerdquest (on British DVD) was a horror-comedy about live-action role players being hunted by a killer.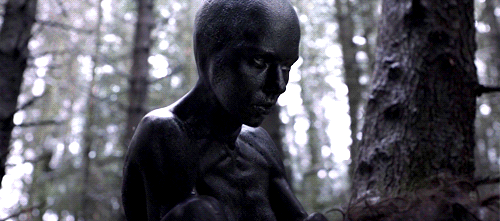 I saw Andrew Parkinson's third feature Venus Drowning eight years ago at a festival but it was only in February this year that it was released: in the States, by Jinga Films, as part of an ersatz 'trilogy' with I, Zombie and Dead Creatures. There are no zombies in Venus Drowning, but there is a sort of mutant mermaid thing. Mark Ashmore's Manchester-shot The Lost Generation was a tale of homeless kids exploited for violent entertainment that could be considered a gritty British answer to The Hunger Games. This next lot I'm really not sure about. A couple of guys named Nik Box and Alex Dawson have made a ton of cheap'n'nasty horror flicks, four of which were (I think) self-released as a box set in February. The titles are She's Dead, Terror of the Blood Demon, Wrath of the Violent Vicar and, ahem, Brutal Jesus and the House of Wasted Youth. Don't ask me anything about them…
Two well-received theatrical releases in March were Elliot Goldner's The Borderlands and Jonathan Glazer's Under the Skin. The former, a found footage tale of Vatican-backed paranormal investigators in an English church, got tremendous reviews (don't be distracted by the Cabin in the Woods rip-off poster!). The latter was a US/UK co-production about a deadly alien prowling Scotland, starring no less than Scarlet Johansson. Another sci-fi/horror mash-up with a name star was The Machine, directed by Caradog W James, with Toby Stephens in the cast: a tale of morality gone awry in the development of cyborg soldiers. That had a UK DVD release as did Outpost III: Rise of the Spetsnaz, directed by Kieran Parker who produced the two previous films in that Nazi-ghost-zombie mini-franchise.
Ross Shepherd's taut, minimalist, disturbing psycho-thriller Low had a US DVD release, as did Mumtaz Yildirimlar's violent revenge-horror-thriller Cold Blood. VOD releases this month included Mark Howard's killer clown corporate slasher Lock In, Rob Burrows' torture-porn psycho-thriller Flowerman and Ali Djarar's A Warning to the Curious which, title aside, seems to have no connection with MR James.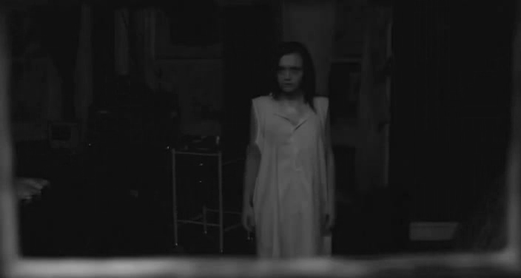 April brought us the latest NuHammer film, The Quiet Ones, and it's a measure of how established the company is that no-one was really bothered. Directed by John Pogue, this was most notable for a screenplay credit for missing-in-action Urban Gothic creator Tom de Ville. More deserving of your attention were a brace of well-crafted British ghost stories on VOD: Anthony M Winson's The Haunting of Baylock Residence and Daljinder Singh's The Library. Ray Wilkes' witchcraft feature Molly Crows also had a VOD release as did Billy O'Brien's Scintilla aka The Hybrid, a tale of mercenaries battling human-alien crossovers in an old Soviet facility. For some reason, this seems to have only been made available in Sweden.
Another bunch of mercenaries bit off more than they could chew in SAS Black Ops, a UK disc retitling of Rishi Thaker's Slaughter is the Best Medicine which followed the Evil Never Dies approach of pretending it wasn't a horror film. Succubi (aka Ancient Succubi aka Ancient Demon Succubi – Jesus, make up your mind) was the latest offering, via Chemical Burn Entertainment, from the infamous Philip Gardiner under his new pseudonym 'The Aquinas'. But the undoubted highlight of the month was a US release for Navin Dev's stunning Carrollian fantasy Red Kingdom Rising, a lyrical and thought-provoking film that you have to see.
Crikey, are we only up to May? Book of the Dead: The Eschatrilogy, on US DVD, was a fine zombie anthology from Damien Morter with a very against-type role for CBeebies star Sarah Jane Honeywell. A brace of DVD releases this month were Simon Horrocks' sci-fi/horror feature Third Contact and Nathan Codrington's arty metaphor The 9th. Strictly speaking, Ben Woodiwiss' Benny Loves Killing is 'about' horror rather than a horror film per se, but this psychodrama character study of a drug-addicted student trying to make a horror movie explores themes intrinsic to the genre and frankly is just too damn good to ignore. The film was briefly online twice – in May and July – before a proper Vimeo release in November.
Peter Goddard's ghost story Any Minute Now had a US release in June while Paul Tanter took time off from directing identikit football hooligan pictures to venture into torture-porn territory with Shame the Devil. Ian Lewis' contemporary Arthurian fantasy-thriller Enchantress (aka The Death of Merlin) came to VOD; Whoops, a serial killer black comedy from Tony Hipwell and Miles Watts, had a limited theatrical outing; Isabel Coixet's Anglo-Spanish doppelganger horror Another Me played cinemas in Spain, but not here; and the guys behind that Brutal Jesus thing self-released something called Terror Telly: Chopping Channels. Then there's Sean J Vincent's The Addicted, released in the USA in June and here in August (as The Clinic, after briefly being promoted as Rehab). Under any title, it's a pile of clicheed, ill-thought-out nonsense which fails miserably.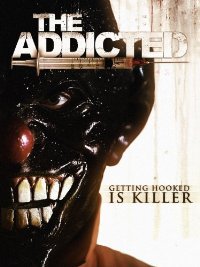 The Addicted should not be confused with Geoff Harmer's distinctly superior study in obsessive behaviour Addict, released to VOD in July. This was a quiet month which also brought us John Wheeler's after-life fantasy The Last Road and John Mitchell's unlikely football/horror mash-up Sphere of Fear.
August's cinematic releases were Scott Michell's Scar Tissue, about a serial killer risen from the grave, and Adam Wimpenny's ghost story Blackwood, promoted with some impressive floor stickers. On DVD, Phil Hawkins' The Last Showing starred Robert Englund as a deranged cinema projectionist, while Axelle Carolyn's Soulmate, a gothic ghost story executive produced by hubby Neal Marshall, ran afoul of the BBFC and had to snip 16 seconds from a suicide scene.
Found footage films continue to clutter up the genre, including Ed Boase's disappointing The Mirror which hit UK DVD in September after a Frightfest premiere. A pointless story about a 'haunted' mirror that does nothing spooky, this one can be safely ignored. I'd actually given up hope of ever seeing James P Weatherall's The Legend of the 5ive, shot back in 2010 when sticking numerals into words was still considered cool. Yet another found footage paranormal investigation thing, this finally emerged on US DVD this month, as did The Dead 2: India, the Ford Brothers' sequel to their superb African zombie epic, transplanting the action to India.
Closer to home was Owen Tooth's Derbyshire-shot zombie feature Devil's Tower, starring US import Jason 'Jay and Silent Bob' Mewes. Simeon Halligan's White Settlers, in which an English couple in Scotland are terrorised by the locals, was also shot in the Peak District. That film's theatrical release generated a lot of coverage once it got linked to the Scottish Referendum. Marq English's comedy folk-horror Ravenswood was posted for free on Vimeo, Alex Poiray's pointless attempt at satire The Slayers – Portrait of a Dismembered Family also appeared online, and Andrew Jones's The Midnight Horror Show, retitled Theatre of Fear, managed to appear in Poundland's Halloween DVD selection within a week of its release! Finally for September, the US disc of A Vault of Victims, from Anthony Brems and Will and Maria Lee Metheringham, was an anthology featuring a killer teddy bear and a haunted mirror which, unlike The Mirror, actually did some spooky shit.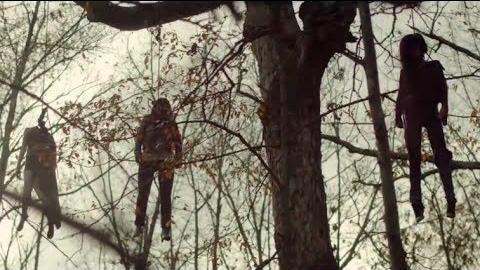 October was, as ever, a busy month with a flurry of UK video releases. Steven M Smith's anthology Tales of the Supernatural (formerly Six Tales of the Supernatural, formerly Disturbance) appeared on disc and VOD as did Michael Dixon's Legacy of Thorn, a prequel to his 2012 movie Slasher House with an interesting backwards structure. Andrew Jones makes his third appearance in this year's listing with supernatural horror Valley of the Witch and Mumtaz Yildirimlar is another returnee, this time with his rural nasty Intrusion (originally announced as Terror). Apparition of Evil was an anthology with segments helmed by Brel Offkel, Dion Cavallaro and Chad Hylton. Before release it was variously aka App Arition of Evil, Evil Apparition and Evil App (not to be confused with Pat Higgins's as-yet-unmade Evils Apps). There was a brief theatrical release for Dementamania, a stab at corporate horror from Kit Ryan who previously directed Botched. Treehouse is described as 'a dark, coming-of-age thriller set in the heartland of rural America' but the director assures me it is both horror and British, and as he is Michael (Zombie Diaries) Bartlett, he knows of what he speaks. There was a domestic DVD release for Richard Mansfield's historical gay horror feature The Secret Path and a VOD release for Mol Smith's sci-fi/horror tale Dark Matter, which was also published as a graphic novel.
Still more found footage arrived with the November VOD release of Hangar 10, based on the Rendlesham Forest incident and directed by Daniel Simpson (no relation). Given how much acclaim Gareth Edwards received for Monsters, there was surprisingly little interest in the sequel Monsters: Dark Continent, from TV director Tom Green, which nipped in and out of British cinemas. Actually the best film of the month was on TV: The Devil's Vice was a cracking ghost story from Peter Watkins-Hughes which deftly combined supernatural and psychological horror with a serious social message. It was only broadcast on BBC Wales but the wonders of iPlayer made it available across the nation.
To the best of my knowledge, the only British horror film released in December was John Shackleton's The Sleeping Room, about the ghost of a Victorian serial killer haunting a former brothel.
Did I miss any? Probably. By the time you read this, the 2015 list will already have started with a New Year's Day theatrical release for The Woman in Black: Angel of Death. Also already pencilled in are A Date with Ghosts and Exorcism in January; Bloodlust, A Killer Conversation and The Last House on Cemetery Lane in February, and World War Dead: Rise of the Fallen in March. It's going to be another busy year…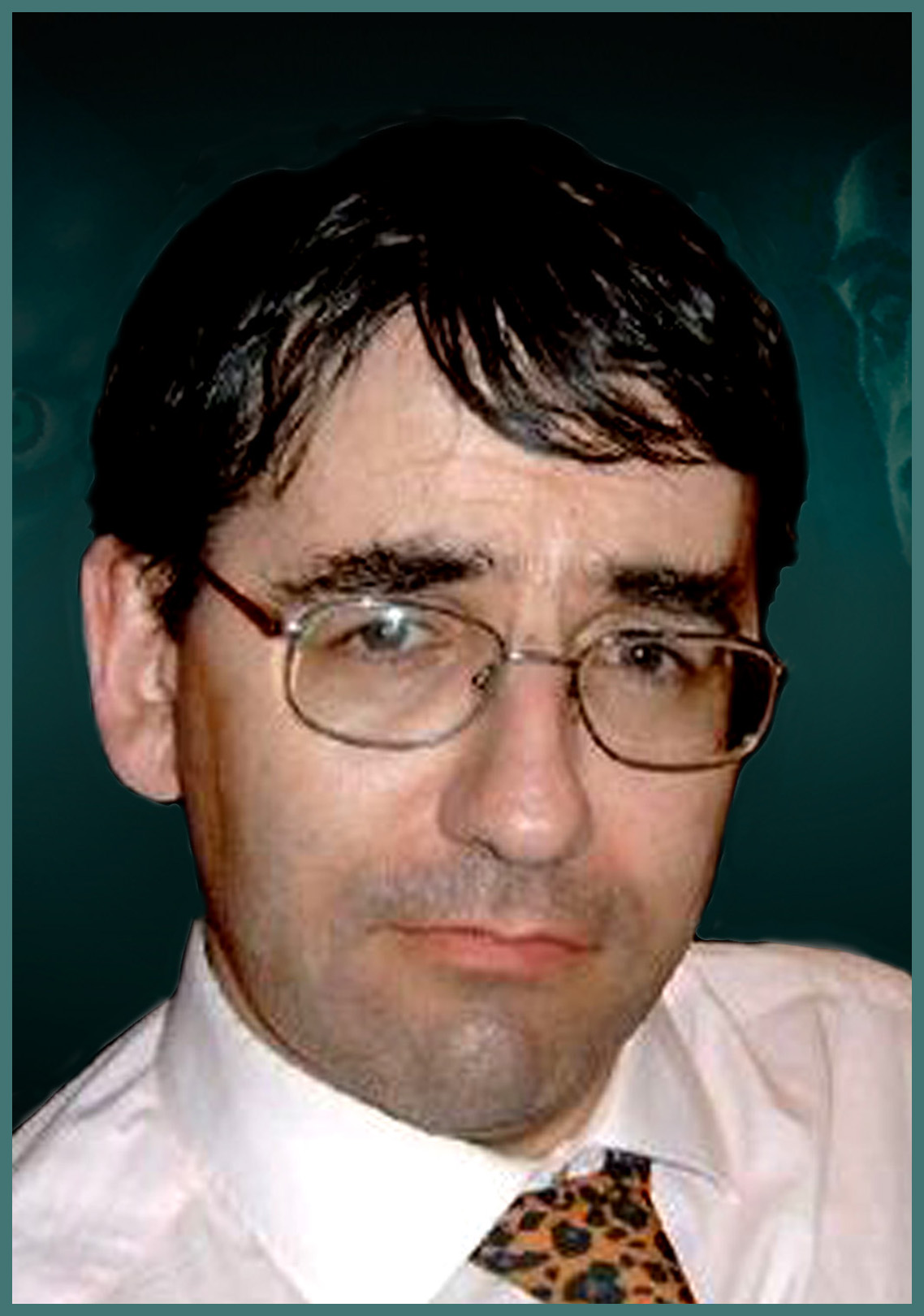 MJ Simpson has been writing since he found out which end of a pencil makes a mark. After editing sci-fan club mags he spent three years on the staff of SFX and helped to launch Total Film before switching to freelance work for Fangoria, Shivers, Video Watchdog, DeathRay and other cult movie magazines. He has a number of scripts in development and has been working on his third book, a biography of 'Bride of Frankenstein' Elsa Lanchester, for a very long time, but he promises to have it finished soon (-ish). Mike lives in Leicester with his wife, Mrs S, and his young son, TF Simpson. By day he edits the university's website and in the evenings he edits MJSimpson.co.uk. He should probably get out more.