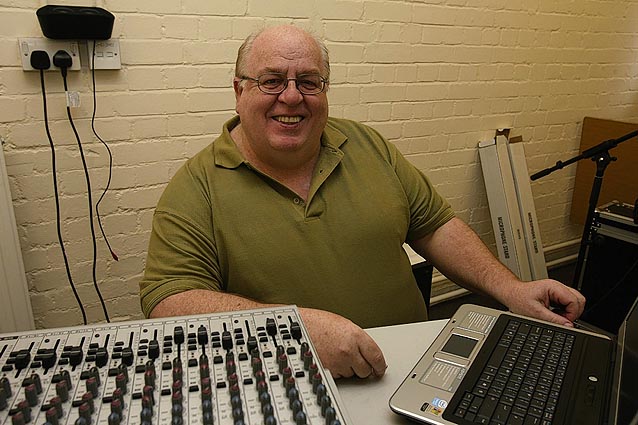 Long-time readers may recall that I'm not a fan of obituaries or tributes to dead people. There's just too many of them. When someone famous dies, there's plenty of coverage in the mainstream media and the 'tributes' published by specialist magazines and websites often seem to be more like a cynical way of pulling in more readers. You certainly rarely learn anything from them that you didn't already know. Oh, that bloke from that film I like has died. Oh look, he was in that film I like.
I only write about the recently departed if two criteria are satisfied. First, there must be few if any other articles being written about that person. And second, it must be somebody whom I knew personally and whose passing therefore has a meaning to me which I can try to convey to you, the reader who might well have never heard of them. Which brings us to Frank Scantori.
There's every possibility that you have never heard of Frank, you might never even have seen any film he was in. But if you have seen him act, you will recognise the photos on this page and I think a connection will be made. Oh, that guy! Yes, that guy. Frank. A wonderful bloke who did a lot of stuff in his lifetime and who deserves to be remembered.
It was 1997, I was working on SFX, and the number of genre films being made in the UK was effectively zero. One of the people trying to do something about that was a young chap named Elisar Cabrera. He edited a B-movie fanzine called Bubblegum, ran a fan club for topless model turned wannabe 'scream queen' Gail Harris (you remember her from Alien Escape, don't you? Maybe not...) and had also produced a film. This was Virtual Terror, an anthology with four directors, one of whom was Jonathan Glendenning, subsequently helmer of not one but two British lycanthrope pictures, 13hrs and Strippers vs Werewolves.
Virtual Terror was a shot-on-video cheapie but in those days you took what you could get. It was picked up for US release by Vista Street Entertainment, a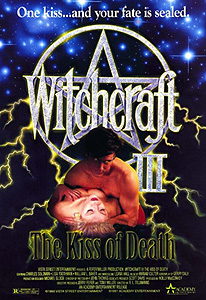 cut-price American outfit who had somehow scored a minor DTV hit with the 1988 feature Witchcraft and had subsequently milked the franchise till its udders squeaked, banging out no fewer than eight sequels. Elisar, the only man in England who had ever made it past Witchcraft III: The Kiss of Death, persuaded Vista Street head honcho Jerry Feifer to give him a couple of bucks and let him make yet another Witchcraft sequel - in England. And that was how I came to be in an empty London nightclub watching a bunch of sexy vampires face off against a sexy detective. And that was where I met Frank Scantori.
In retrospect, it was quite the cast. Eileen Daly, always a sweetie, was there as indeed she was in virtually every one of the few scattered British horror films made about this time. It was a tradition or an old charter or something. And Wendy Cooper, who was for a while also a frequent face in low-budget British genre fare, including Paul Matthews' Breeders, Charly Cantor's Blood and Alex Finbow's near-future thriller 24 Hours in London. Plus a young ingenue going by the screen name of Emily Bouffante, who gave her first ever press interview to the bloke from SFX that day and who is now better known as Emily Booth.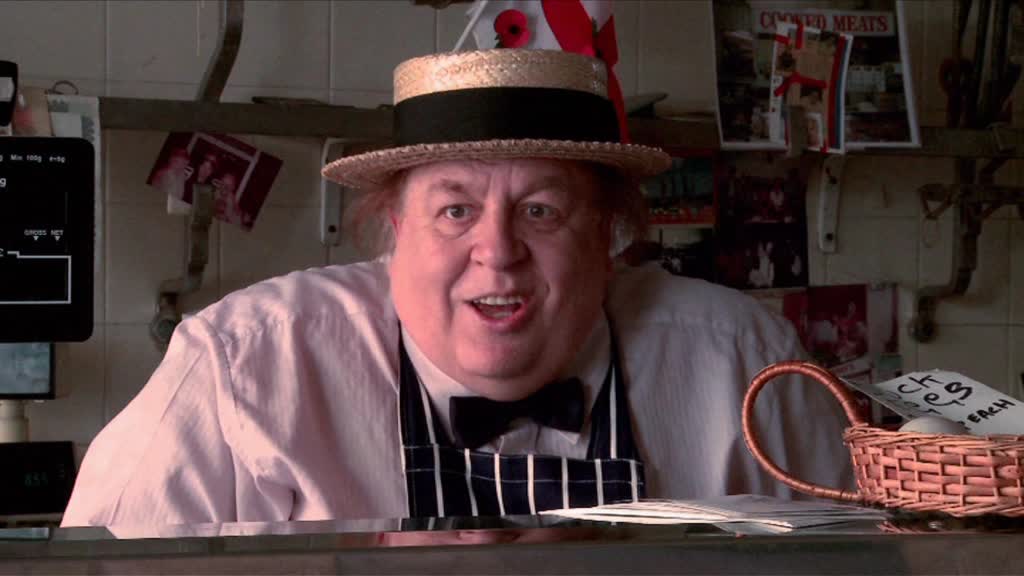 Transatlantic 'name value', or at least continuity, was provided by Stephanie Beaton, a US actress whose character 'Detective Lucy Lutz' had appeared in Witchcraft IX: Bitter Flesh (and would be reprised one final time in Witchcraft XI: Sisters in Blood). There was also an American guy named Kerry Knowlton playing the lead villain, a small-time wrestler who told me he was making his own movie which would feature a chainsaw fight over a tiger cage. Curiously, that one never seemed to reach production.
And there was Frank, playing the head of the paranormal agency (or whatever it was). Frank was a multi-tasker, a wearer of many hats. He was co-producer, assistant director, casting director and fight/stunt arranger. Though a large fellow, he had been fitter in his younger days, in fact slim enough to fit into Imperial Stormtrooper armour. He's in all three of the original Star Wars films... somewhere. He was also a real trooper, a paratrooper. Frank had served with the Paras and the combined experience of his military training and hanging out with the stunt guys at Elstree (not to mention his third dan level karate skills) had taught him how to arrange the sort of stunts that a low-budget film like Witchcraft X might require.
I recorded an interview with Frank that day, but like most of the rest of the Witchcraft interviews it sat on my computer unpublished. Mistress of the Craft was never exactly a huge hit. I did eventually place some of the actress interviews with Femme Fatales, the old Cinefantastique spin-off mag, but when the feature appeared none of my stuff was there. Instead it was an interview with Jerry Feifer (who never went within a thousand miles of the Witchcraft X set) and a couple of actresses who had been in earlier Witchcraft films. It was clear that the editor had used me just to get the SFX photographer's on-set stills - probably the only decent photos ever taken on a Vista Street production - which he then ran uncredited. And I never got paid. So sod Femme Fatales.
But the good thing that came out of this was that I got to know Frank. We exchanged occasional emails, and here's the thing about Frank Scantori. The moment you met him, you were his friend. And you felt like you'd been mates all your life. And if you only heard from him once a year or less, you still felt like you were chatting with a mate. Not many people have that ability to create instant bonds, but Frank had it in spades.
I think I only actually met him face to face one other time. I was in Luton, visiting dear old Martin Benson, asking questions about Gorgo and Goldfinger and The King and I. After leaving Martin's house, I had some time to kill so I wondered around and came across the local theatre, where a poster listed the cast of that week's production - and one of them was Frank. So I figured that if I was going to sit and read my book, waiting for my train, I might as well do it outside the theatre as in the train station, and I might catch Frank on his way to work. Which I did. No doubt he was surprised to see me but we had a quick happy chat before I had to head for the station. It was great to catch up with him. After that I think we stuck to email.
Frank did quite a bit of theatre over the years. He trained at East 15 Acting School and he trod the boards in productions of Joseph and the Amazing Technicolor Dreamcoat, Oliver, Side By Side, Into The Woods, A Midsummer Night's Dream, The Tempest and other classics, as well as various pantos. He was Toad in Wind in the Willows, Dr Rank in Ibsen's A Doll's House and the Cloudkeeper in The Care Bears Extravaganza. Hey, it's a job. Probably his greatest stage triumph was as the Porter in Macbeth at the Globe Theatre in 2010, directed by Lucy Bailey. The Porter is one of the best supporting roles in any Shakespeare play and Frank brought the house down nightly ('Faith sir, we were carousing till the second cock; and drink, sir, is a great provoker of three things ... nose-painting, sleep, and urine.'). As a lovely touch, the bucket which he used in the role is now ensconced in the Globe's green room, with a plaque commemorating Frank (and a nice pot plant inside).
But it is for his film work that Frank will probably be best remembered, certainly by horror fans. Though he could turn his hand to drama, comedy, thriller, whatever was required, Frank operated at a level of the industry where gigs on horror films naturally came his way. Following his deployment on the Death Star, his first credited role was a small part in 1992 in Jim Groom's cult classic of rural bestiality Revenge of Billy the Kid. Jim subsequently cast Frank in his magnum opus, the magnificent noir thriller Room 36. This was eventually released, after much trouble, in 2005 but some idea of how long it took to finish can be gleaned from the fact that it was watching an early cut of this which prompted Elisar Cabrera to hire Frank to do a voice-over for the trailer of Virtual Terror back in the mid-1990s.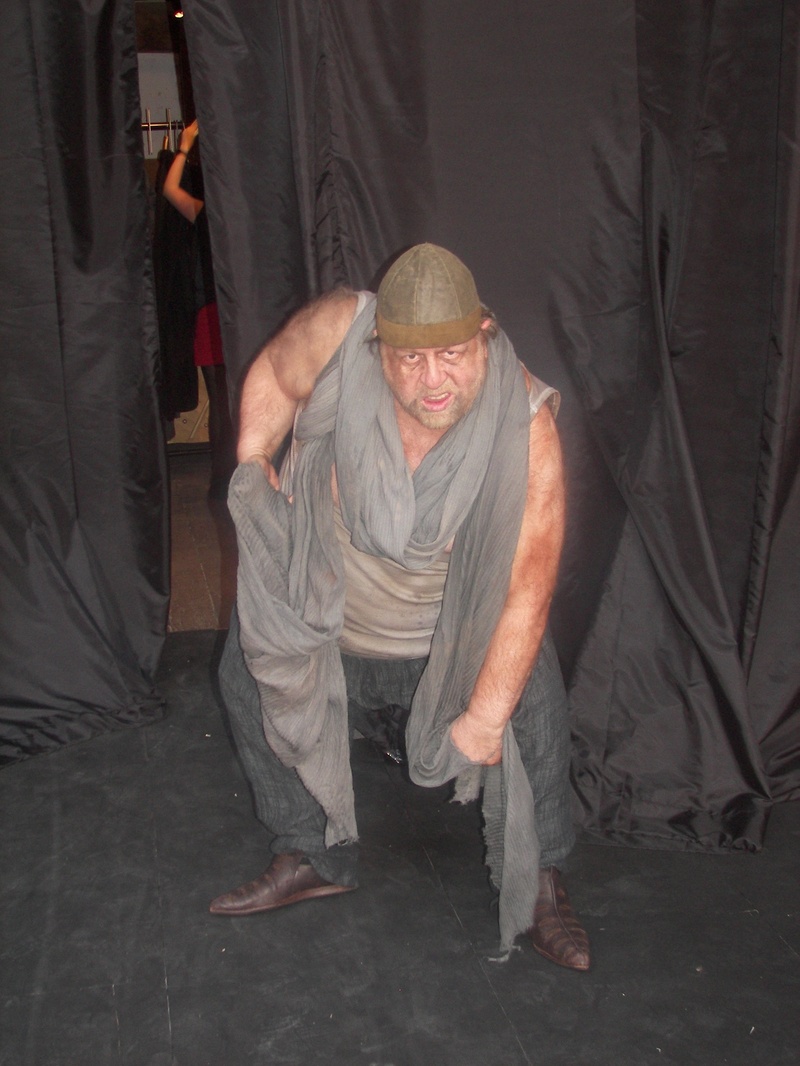 In this black and white cult classic, Frank is Dick Armstrong, a travelling salesman in ladies' underwear who checks in for the night at the sleazy hotel where the action takes place, and who then places a telephone order for a call-girl. Room-number-related confusion sets the plot in motion and Dick is despatched with a champagne bottle to the noggin, a stunt conducted slightly too enthusiastically by the actress in question, so that not all the blood in that scene is fake. It's a belter of a part in a cracker of a film which could not be more wholeheartedly recommended to you.
Frank always had that ability to take an incidental role and turn it into something memorable, and he did it again in one of my favourite comedies of recent years, the extraordinary Kill Keith. In this serial killer spoof about a psycho offing D-list celebs, Frank pops up as the owner of a lookalike agency. Tony Blackburn is worried that he may be next on the killer's list so wants to hire a double, and Frank's character shows off a gallery of non-lookalikes in one of the most bitingly funny scenes in a very funny film.
Frank can also be spotted as a van driver in another recent psycho-comedy, Stuart Urban's May I Kill U? and he is firing on all cylinders in Don Fearney's retro-anthology Grave Tales, playing a butcher whose prime cuts are perhaps not quite as advertised. A scan of his IMDB listing shows a number of other titles: some shorts, some small features, even an episode of Eastenders. Not listed on there is a TV ad screened in Belgium and Holland in which Frank gamely stripped down to a smile - he was a celebrity in the low countries after that!
His final on-screen appearance was 15, a 20-minute thriller directed by Martin Pavey in which Frank starred alongside his friend Sara Dee, and his very last credit of all was assistant director on another Pavey/Dee short, Flash Back. Frank also directed some films of his own. Two shorts were completed: Here to Stay and My Kind of People are both online if you look for them. Sadly, he never finished either of his feature. Warrior Sisters was a fantasy epic shot back in 2004, starring Wendy Cooper, which Frank was determined to complete one day. More recently he started on his own zombie picture, Dead Crazy. Ike Khan, who appeared in both films, is going to see if he can find a way to complete them.
Frank Scantori passed away suddenly in September. One minute he was there, posting on Twitter and still working on Warrior Sisters. The next minute he was gone. He leaves a Frank-shaped hole in the universe that will never be filled, but he also leaves a legacy of fine work and fine friends, and you can't ever really ask for much more than that. Frank's finest role gives us his simple epitaph and the reason for this month's blog: 'Anon, anon! I pray you, remember the porter'.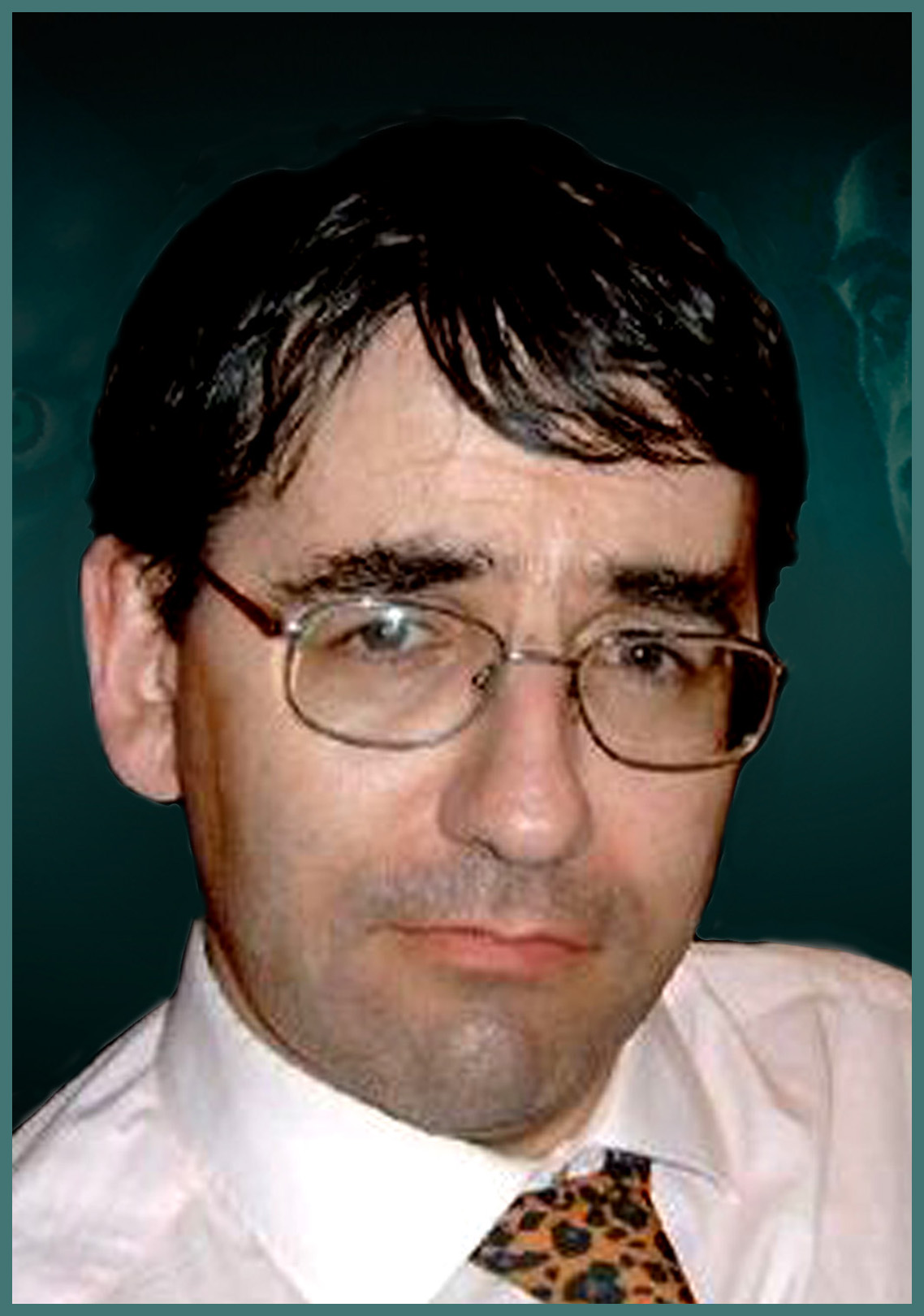 MJ Simpson has been writing since he found out which end of a pencil makes a mark. After editing sci-fan club mags he spent three years on the staff of SFX and helped to launch Total Film before switching to freelance work for Fangoria, Shivers, Video Watchdog, DeathRay and other cult movie magazines. He has a number of scripts in development and has been working on his third book, a biography of 'Bride of Frankenstein' Elsa Lanchester, for a very long time, but he promises to have it finished soon (-ish). Mike lives in Leicester with his wife, Mrs S, and his young son, TF Simpson. By day he edits the university's website and in the evenings he edits MJSimpson.co.uk. He should probably get out more.