I have just returned, along with Mrs S and young TF Simpson, from the latest instalment of the UK's longest running celebration of horror, fantasy and science fiction movies. I refer of course to the 24th Festival of Fantastic Films.
Twenty four years. That's a long time for something to run. There are literary science fiction events which have been running much much longer, such as Eastercon and Novacon, but they have a constantly changing organisational structure, with new people taking over each year either through a bidding process between potential committees or the election/co-option of new individuals onto an existing committee. But the FFF has been run by the same few folk for a quarter of a century. One of the organisers, when the Festival started, had a ten-year-old daughter. She herself now has a seven-year-old. It's a whole new generation.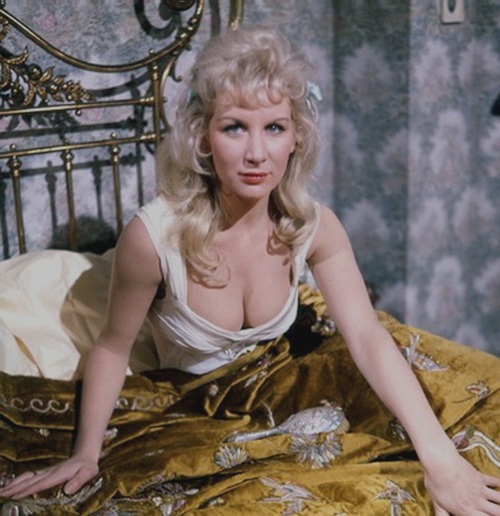 Although it's called the Festival of Fantastic Films, this isn't really a film festival in the conventional sense. It's more like, well, like a convention. In that a bunch of folks get together in a hotel to talk toot, drink drinks, listen to guests, buy tat and watch movies. And to catch up with the folks from last year, and the year before that. New members are always welcome of course; the FFF is like a family and is always open to new blood.
Three strands of programming run across the three days of the FFF, mostly retro titles with a few new films sprinkled into the mix. There are classics, there are obscurities, there are cult movies. Something for everyone. This year TF and I caught The Brides of Dracula. God, it's slow. God, it's dull. God, it's slow. Did I already say that? I know some people consider it a classic but it's really badly paced, a problem which attractive production design just cannot disguise. And is it possible to watch this without thinking that the film would be immeasurably improved if it had a lot less David Peel and a lot more Martita Hunt? I know I can't.
On the other hand, we also watched The Evil of Frankenstein which, poor monster design aside, is a cracker of a movie. Cushing is on top form, just this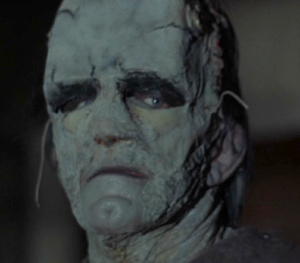 side of hammy, determined not to be acted off the screen by Peter Woodthorpe's Professor Zoltan. Sandor Eles provides exactly the right level of support as Hans and Katy Wild is fantastic as the mute beggar girl, one of the most powerfully sexual performances in any Hammer film, before the company decided that what was actually needed was not sexuality but tits.
The Evil of Frankenstein features a memorable performance from Caron Gardner - memorable for, ahem, a couple of reasons. Gardner is only in a few scenes, has only a few lines, only reacts to other characters and doesn't even have a name. She's just the 'Burgomaster's Wife'. But when you leave the cinema or eject the DVD, you're convinced you've somehow just watched a Caron Gardner movie. For the sake of balance, I should mention here that David Hutcheson plays the Burgomaster - because no-one ever remembers him. [It should also be mentioned here that Anthony Hinds, producer of The Brides of Dracula, The Evil of Frankenstein and numerous other Hammer classics, passed away aged 91 on Monday, September 30; RIP, Tony - Ed.]

Caron Gardner was on hand at the Festival to answer questions and sign autographs, because what is a film festival without guests? And the FFF over the years has attracted some amazing guests. Actors, directors, writers, producers, effects artists. Many of them, alas, no longer with us. Ray Harryhausen, Ingrid Pitt, Tony Tenser, Gerry Anderson, Hazel Court, Eddie Powell, David Warbeck, Jimmy Sangster, Freddie Francis. Shall I go on?
From Italy: Ruggero Deodato, Lamberto Bava, Mariano Bueno, Antonio Margheritti. From the USA: Roger Corman, John Landis, Gunnar Hansen, Crispin Glover, Ken Foree, Forry Ackerman, Bert I Gordon, David Hess. From here in Britain: Andrew Kier, Valerie Leon, Barbara Shelley, Burt Kwouk, Jeremy Bulloch, Janette Scott, Janina Faye, Roy Ward Baker, Val Guest. All of these and many, many more have spent time at the Festival of Fantastic Films. But because this is a small, intimate, friendly event, the guests don't sit on a stage at one end of a vast hall, sign some autographs and head off back to their rooms. No, they sit on stage in a small theatre, sign some autographs then head off to the bar where they will happily sit and chat with the attendees all evening.
At most film events you get to see the people who made the films you love. At a few you get to (briefly) meet them. At the Festival of Fantastic Films you get to hang out with them. I remember a few years ago sitting in the bar with Mark Redfield, director of the terrific The Death of Poe. Next to Mark was Caroline Munro, next to me was Martine Beswick. Just sitting in the bar, talking movies with a couple of Bond girls. There were a few football fans in the hotel bar that night too, and they couldn't believe their eyes.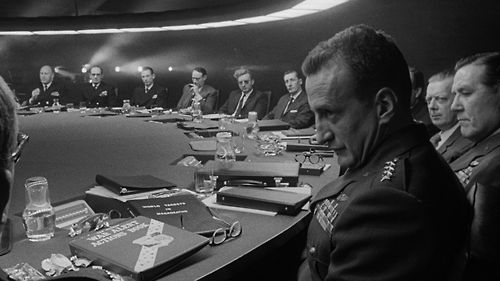 As a long term attendee (I went to my first Festival in about 1996 and have only missed one since then, due to an inconvenient baby) and jobbing film journo, I have often been called on to do the on-stage interviews. This year I arrived at 8.00pm on Friday to be told, 'Oh good, you're here. You're interviewing Shane Rimmer at 10.00pm.' Fortunately, Scott Tracy and his wife turned up in the lobby a few minutes later and, after introductions, very kindly leant me a copy of Shane's autobiography with a handy filmography at the back. We talked about Thunderbirds - of course - and about Star Wars and James Bond and Rollerball and Morons from Outer Space (hey, I happen to like it) and Dr Strangelove and The People That Time Forgot and the audience asked questions and a jolly time was had by all.
In previous years I have found myself thrown on stage at sometimes relatively short notice with Warwick Davis and Martin Stephens and Susan Gordon and Jean Rollin and Paul Naschy. Those last two were interviewed via an interpreter but hey, I'm a pro. Even now I have difficulty believing that I shared a stage with the awesomeness that was Paul Naschy. I got to talk one on one with the guy who made Mark of the Wolfman and Dr Jekyll and the Werewolf and all those other great movies. He signed a book for me and sometimes I take my copy of Memoirs of a Wolfman off the shelf, open it and look at that signature. It means a lot.
Who else was there this year? Calum Waddell knows a lot of people and this year he brought along Umberto Lenzi and Barbara Bouchet. Nicholas Ball was there and Yvonne Monlaur and Madeline Smith (I think) and dear old Michael Armstrong, always a fount of ribald tales. Norman J Warren was there but he's there every year. Norman's a fixture, still somehow looking ridiculously young and ridiculously enthusiastic. Dear, sweet old Richard Gordon - who worked with Norman on Inseminoid - was a regular too until he finally became too frail to make the annual transatlantic trip. It was through the FFF that I became good friends with Dick Gordon, and when Hillary and I went to New York for our honeymoon, he and his partner took us out for dinner.
Another person who worked with Richard Gordon, who has been a guest on a couple of occasions and proved enormously good value is The Ask. The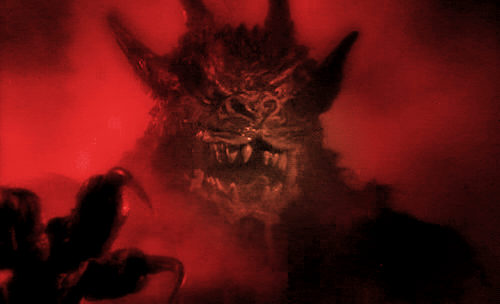 legend that is Robin Askwith. Just the greatest guy to hang out at the bar with, and to get him talking about lunatic films like Queen Kong or Richard Driscoll's Evil Calls is just unlocking a box of all-night fun. Gotta love The Ask. Equally memorable, but for all the wrong reasons, was Hal E Chester, producer of Night of the Demon, who had started out in Our Gang as 'Little Hally Chester'. He was such a pain in the arse throughout his one and only visit to the festival that the following year people were wearing badges reading 'I survived Hal E Chester'.
Two perennial highlights of the festival are the quiz and the auction. The quiz I can't actually tell you about because it's always held on Sunday evening after the closing ceremony, and the Simpsons always head back to Leicester Sunday lunchtime because we have to go to work and school the next day. But the auction I can tell you about, or to give it its full title, Ramsey's Famous Auction. Ramsey Campbell is another fixture at the Festival of Fantastic Films, and on Saturday afternoon he takes to the stage, liberally fortified with lubricants, to flog us all DVDs, book, posters and assorted other tat. As each item is handed to him, Ramsey peers at it, tries to work out what it is and then offers it up for bids. What did I get this year? A Danny Draven movie, recent British horror Deranged, an old Alan Frank book and a promotional T-shirt for Erik the Viking.
As well as the previously mentioned Hammers, films screened this year included the 1939 Bob Hope version of The Cat and the Canary, an obscure 1948 version of The Monkey's Paw starring Alfie Bass and Milton Rosmer, Lenzi's Nightmare City, The Horror of Party Beach, Lifeforce, Mark of the Devil, The Slime People, The Strangler of the Swamp, Targets, Cast a Deadly Spell, Don Dohler's The Alien factor, Night of the Blood Beast, RoboCop 2 and Theatre of Blood, which I watched at midnight and loved as much as every previous time I've seen it. Back when the festival started, DVDs hadn't been invented and everything was projected from 16mm prints, occasionally 35mm, with a handful of VHS tapes thrown in. Nowadays it's mostly from shiny disc but a few 16mm prints are around too: I caught They Came from Beyond Space in that format this year.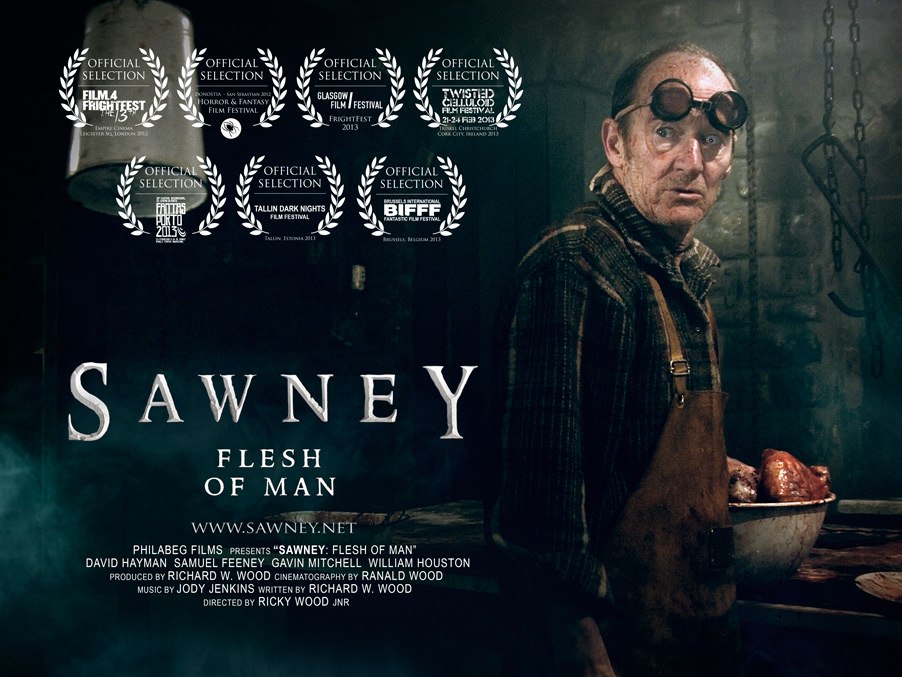 Among the oldies are a few new films, mainly low-budget British pictures, often world premieres. In 2013 festival-goers could see Gav Chuckie Steel's slasher The Shadow of Death, Peter Goddard's The Season of the Witch (which I had already seen) and Any Minute Now (which, embarrassingly, is still on my TBW pile), Chris Jupp's All the Fear of the Fair (which even I had never heard of) and a movie I had been really looking forward to, Ricky Wood's Sawney: Flesh of Man. Not huge on storyline is Sawney but it's well-directed, well-acted, well-designed and enjoyably bloody. There is also a selection of amateur/independent short films which is the annual highlight for Mrs S. For some reason, most of the ones selected this year came from Spain.
The annual highlight for young TF and myself is the first screening on Saturday and Sunday morning which is always an episode of the Japanese TV series Spectreman. This ultra-cheap Ultraman knock-off was made in the early 1970s and imported to the States by Mel Welles, best known to you and I for directing Lady Frankenstein and playing Mr Mushnik in the original Little Shop of Horrors. Welles was a terrific guest at the Festival a few years before he died; I recall him asking me to sit with him and chat while he signed autographs. Did I interview him on stage? I honestly can't remember. Anyway, he dubbed Spectreman into English and sold it to US TV stations, and his legacy is that every year people sit in a hotel in Manchester and enjoy the show, with its terrible monsters, insane plots and three-yen-and-change budget.
When the Festival of Fantastic Films started, there really were no other regular events like this for genre film fans. Now there are loads, but the FFF retains a special charm. I don't know how many more years it will go on, but I know I'll be there - with Mrs S and young TF - next year.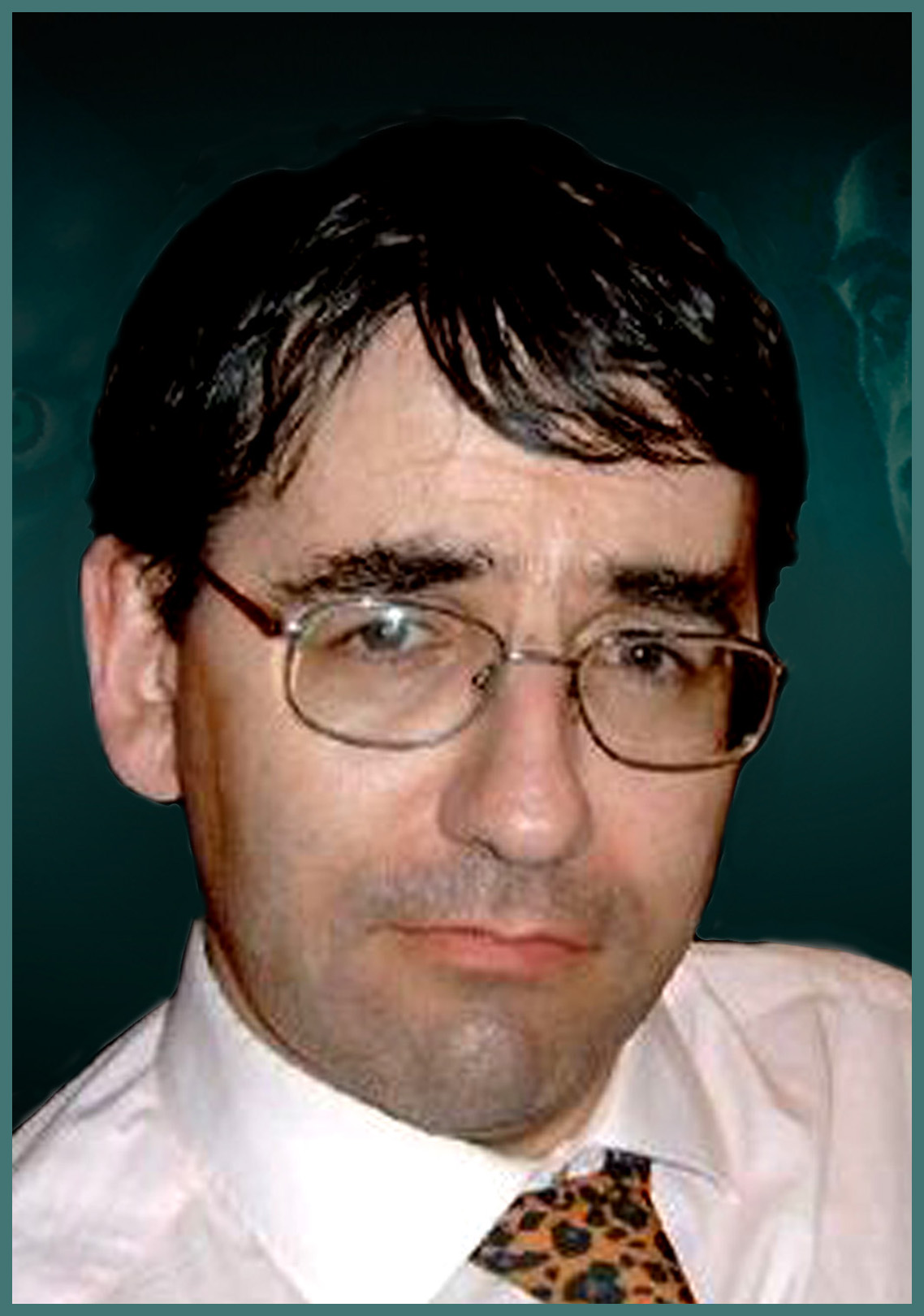 MJ Simpson has been writing since he found out which end of a pencil makes a mark. After editing sci-fan club mags he spent three years on the staff of SFX and helped to launch Total Film before switching to freelance work for Fangoria, Shivers, Video Watchdog, DeathRay and other cult movie magazines. He has a number of scripts in development and has been working on his third book, a biography of 'Bride of Frankenstein' Elsa Lanchester, for a very long time, but he promises to have it finished soon (-ish). Mike lives in Leicester with his wife, Mrs S, and his young son, TF Simpson. By day he edits the university's website and in the evenings he edits MJSimpson.co.uk. He should probably get out more.