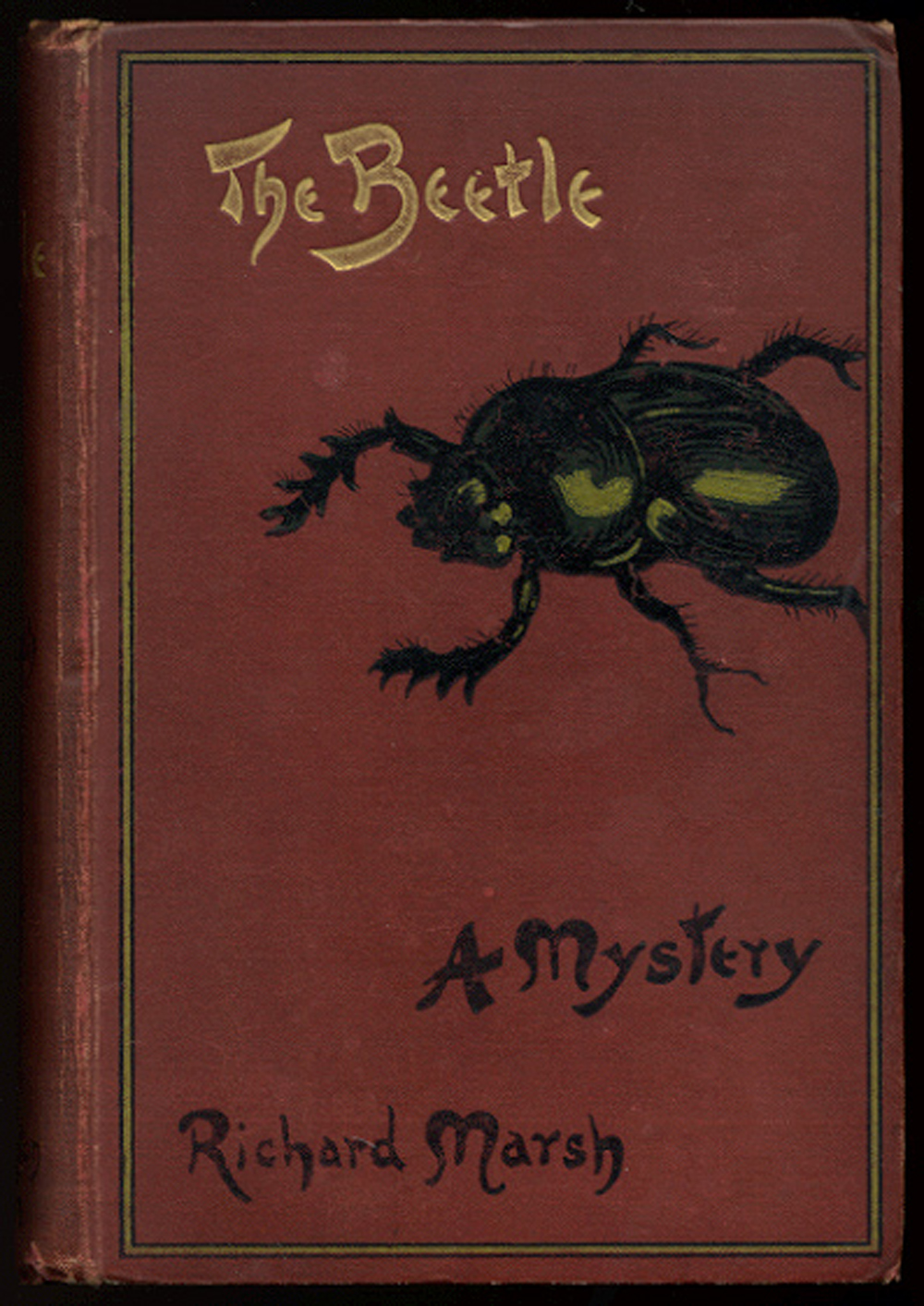 If I asked you to name the best horror novel of 1897, you would probably reply, 'Why, Dracula of course.' But I disagree. I would say - and I know I'm not alone in my opinion - 'Ah, that would be The Beetle: A Mystery by Richard Marsh. It's a corker, ain't it?' In fact 1897 was a pretty good year for literature. HG Wells published The Invisible Man, Rudyard Kipling gave the world Captains Courageous, and of course, Mr B Stoker wrote The Un-Dead, a title swiftly changed just before it hit the printing presses. Stoker's work was a best-seller, arguably the first modern horror novel, but just a few months later came along something that went one better. 'Mr Bram Stoker gave us a sufficiently blood-curdling tale recently of a vampire-man, who crawled up and down walls and swarmed in and out the chambers of innocent Englishwomen as a bat,' wrote the literary critic of the Glasgow Herald. 'That was an effort of the imagination not easy to beat. But Mr Richard Marsh has, so to speak, out-Heroded Herod.'
The Beetle is a thrilling, weird adventure about a politician named Paul Lessingham who hides a dark secret. As a young man, he was kidnapped in Egypt and held prisoner by a beetle-worshipping cult, from whom he eventually escaped. Now a representative of that cult has travelled to London, seeking revenge. Lessingham is affianced to Marjorie Lindon (whose father sits across the House), much to the envious frustration of her childhood pal, gentleman scientist Sydney Atherton. Using a psychically-controlled homeless man, Robert Holt, to do all the dirty work, the Beetle kidnaps Miss Lindon. Atherton and Lessingham must overcome their differences and work together to rescue her, assisted by a 'confidential agent' (private detective) named the Hon. Augustus Champnell.
The Beetle him/her/itself is an extraordinary creation, at times masculine or feminine, young or old, beautiful or hideous - and capable of transmogrifying into an enormous scarab beetle. The novel describes this fiend as having yellow skin, thick lips and a large nose, thereby combining the stereotypical characteristics of Victorian England's three most feared races: the Chinaman, the Negro and the Jew. In an era when anyone living further away than Calais was considered a filthy foreigner, such equating of non-white characteristics with evil was perfectly acceptable.
A rollicking crime drama spiced up with the supernatural terror of the title character, Marsh's novel is told in four sections (by, respectively: Holt, Miss Lindon, Atherton and Champnell) and climaxes with an exciting chase between two steam locomotives. Yet while Dracula is an established classic, The Beetle remains the province of dedicated fans of Victorian gothic. It's not necessarily that Stoker's book is better. In fact, being completely honest, Dracula the novel is a bit of a pot-boiler and something of a let-down when finally read after years of watching Lee, Lugosi, Langella and Louis Jourdan. While The Beetle's four-part structure can seem unwieldy to 21st century readers, Stoker's narrative is a barely readable hotch-potch of diaries, journals, letters and memos, sometimes switching narrator after each paragraph.
Richard Marsh's real name was Richard Bernard Heldmann and, as Bernard Heldmann, he published a handful of novels and some magazine serials in the early 1880s before disappearing for five years. Until recently, these wilderness years were as much a mystery as The Beetle itself. In fact we only know that Marsh and Heldmann were the same person because of information in the autobiography of his grandson, prolific horror short story scribe Robert Aickman. Recent research has revealed that Heldmann built up a number of large debts under several aliases before being arrested and sentenced to 18 months. On his release, he adopted his mother's maiden name and became Richard Marsh.
Where Heldmann had concentrated on rite-of-passage tales of lads at school, Marsh's work took a turn for the fantastical, starting with his 1893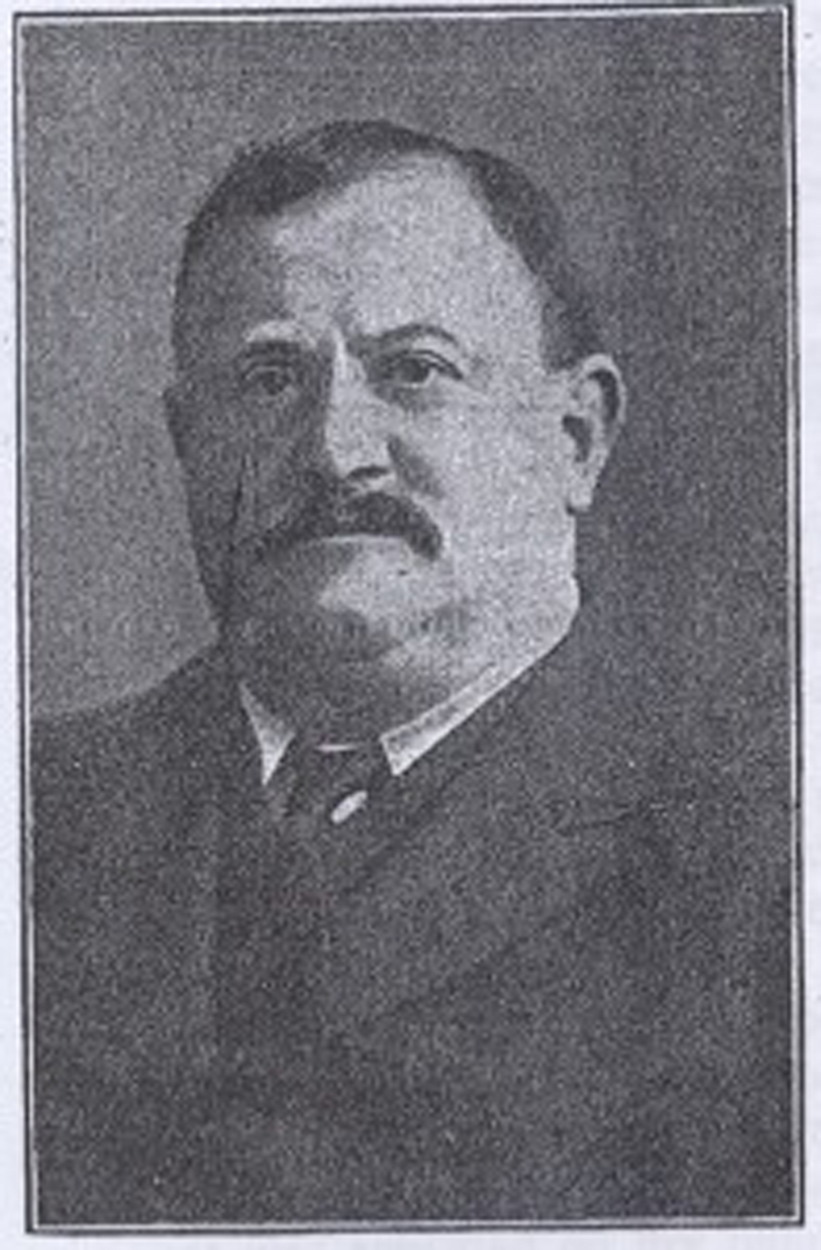 novel The Devil's Diamond, in which a magical gem is guarded by a multicoloured ape, and a man receives a warning from his brother's ghost. This was followed by The Mahatma's Pupil (a Cockney magician, who has learned magic in the East, creates bad luck for his hosts) and The Strange Wooing of Mary Bowler (a murderer is driven mad with guilt when actors present a reconstruction of his crime). Don't worry if you've never heard of these books - no-one has.
Marsh was a jobbing author but it was The Beetle which made his fortune and for all his subsequent books (there were a lot: several titles each year right up to 1920), he would be billed as 'author of The Beetle'. The story was first published in weekly parts from March to June 1897, under the cumbersome title The Peril of Paul Lessingham: The Story of a Haunted Man. On the 25th of September that year, the retitled yarn was released by Skeffington and Son, a company more commonly associated with religious tomes. The publisher billed it as 'one of the most weird, startling, and original stories of modern times' - and the critics were knocked for six.
'The Beetle revels in the weird,' said the Daily Graphic. 'It is a book to be read - not maybe when alone or just before going to bed, because it is the kind of book you put down only for the purpose of turning up the gas and making sure that no person or thing is standing behind your chair - and it is a book which no-one will put down until finished except for the reason described above.'
'The beetle in question is not one of the common black kitchen variety,' wrote the critic of the Pall Mall Gazette, 'but a child of Isis, either her priest or priestess - no one (not even the author) knows which... It is the kind of story you must finish once you have begun, and the frontispiece is weird enough to make you want to begin.' (The frontispiece and three other interior illustrations were drawn by John Williamson, about whom I can find no concrete biographical information.)
The Glasgow Herald's reviewer, coiner of the term 'out-Heroded', agreed with both the other gentlemen about the book's unputdownability: 'This is a tale of modern life in London, which, on the perusal of the first few pages, suggests that it was written by a lunatic for lunatics. But that impression soon goes away... The Beetle is one of those "creepy-crawly" stories like The Moonstone, which it is difficult, if not impossible, to lay down when once begun.' Other critics were similarly effusive: 'A story of the most terrific kind is duly recorded in this extremely powerful book. The skill with which its fantastic horrors are presented to us is undeniable.' (The Speaker); 'This surprising and ingenious story succeeds in producing that sensation of horror which should make the flesh of even the least susceptible reader creep.' (The Academy); 'An ingenious, weird, and thrilling story, narrated with a clearness of style and a fulness of incident, which holds the reader's attention from first to last.' (The Literary World).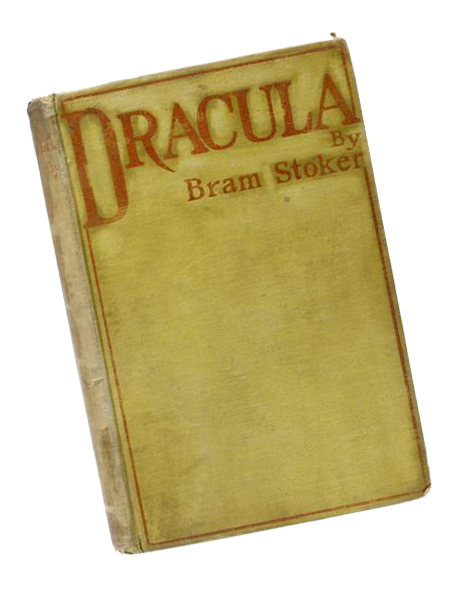 The reading public too were taken with this new book. The Beetle was reprinted three times in 1897 and by 1913 had reached its 15th edition (Dracula had only managed ten). It continued to sell well throughout the 1920s and indeed stayed in print continuously until 1960, after which it was sporadically reprinted every few years. So why has it become forgotten? Why has Stoker's work overtaken it as the definitive fin-de-siecle Victorian supernatural shocker? Partly the answer lies in the central character. Count Dracula is much more active than the Beetle, who mostly lies in bed and sends psychic commands to the mesmerised Holt. The Count insinuates himself into polite society, disguising his evil nature and intent. Dracula is very much a book about a character - and the malleability of that character has allowed him to escape from the multiple adaptations and take on a life of his own. The Beetle on the other hand is an adventure story: it's very difficult to see what else the eponymous villain might get up to.
The key word above is 'adaptations'. Dracula transferred to the stage, and then to film - and more films and TV and radio and still more films, carrying the novel's reputation in their wake. The Beetle was only adapted once, in 1919, by the Barker Motion Photography Company. James Hebden Foster, an acclaimed opera singer who had started out as a choirboy in the Chapel Royal at Windsor, starred in this silent feature as Lessingham, with Fred Morgan as the Beetle, given the name 'Neces' in this version. Alexander Butler directed from a scenario by Helen Blizzard. Sadly, not even a still survives from this lost film.
And that, I thought, was that. But my research for this Blog turned up a largely unknown stage play of The Beetle which opened at the Strand Theatre (now the Novello) in October 1928 after a provincial tour. This adaptation by James B Fagan was first announced in January 1924, shortly before Hamilton Deane's version of Dracula opened in London. The play was originally set to star Dennis Eadie (remembered today for his 1916 biopic of Disraeli) but he died in June and the part was recast to Frank Royde, a tall, imposing actor whose career stretched into the 1960s. Also in the cast were Helena Pickard, recently married to (Sir) Cedric Hardwicke, and Catherine Lacey, whose later career included The Mummy's Shroud and The Sorcerers.
And there our tale almost ends - except, wait, what's this? It's a Screen International news story in February 2005 stating that Hammer Films were
developing an adaptation of The Beetle. Could this be true? Well, erm, not really. I know - because that adaptation of The Beetle was written by me. Here, for any future film historians planning articles on 'unmade Hammer projects', is the story behind Hammer's The Beetle. The 90-minute script was written in 2002 as part of a Masters Degree in Scriptwriting which I took at De Montfort University. I was fairly liberal with my adaptation: out went Marjorie Lindon's father, in came a 'silly arse' comic foil for Atherton who otherwise would have had no way to externalise most of his thoughts. The climax was switched to a chase along the carriages of a single steam train, and the whole narrative was given a framing story set during World War One, with an oh-so-subtle twist right at the end. I was pretty pleased with my work.
One of my tutors was a leading agent who knew the then owners of Hammer Films. This was after Graham Skeggs sold up but before Dutch Big Brother bloke bought the company. In the mid-noughties Hammer existed as a company and announced a number of co-productions, but never actually made anything. The Screen International story was actually about Random Harvest Films, the studio behind two British horror turkeys: LD50 and Octane. Five titles were described as being "in advanced development": The Cottage, Drowning, Earth Requiem (co-production with Stan Winston Productions), Perfect Sight and The Beetle (both co-productions with Hammer). Of those, just one got made: The Cottage, a very funny and under-rated horror comedy, although it wasn't made by Random Harvest.
Both the Hammer CEO and myself were surprised to read all this because, although we had discussed The Beetle - which he liked - my script had not been formally optioned and was certainly not in development. It looks like an over-zealous Screen International reporter had sneaked a pre-interview peak at what was on the guy's desk and jumped to their own conclusions. The story was picked up by various fansites and even the Guardian, but alas, it's not true. I wish I could say that I wrote Hammer's unproduced version of Richard Marsh's novel, but even I'm not that full of BS. Could it still happen? Well, I don't have an 'in' with the current version of Hammer and it's unlikely they'd be over-keen to work with me after what I wrote about the disappointing The Woman in Black. But my script is still here so if anyone out there wants to film a lost Victorian classic, you know where to find me.
(If you're in West Sussex, an exhibition about Richard Marsh is at Crawley Library until the 9th of August.)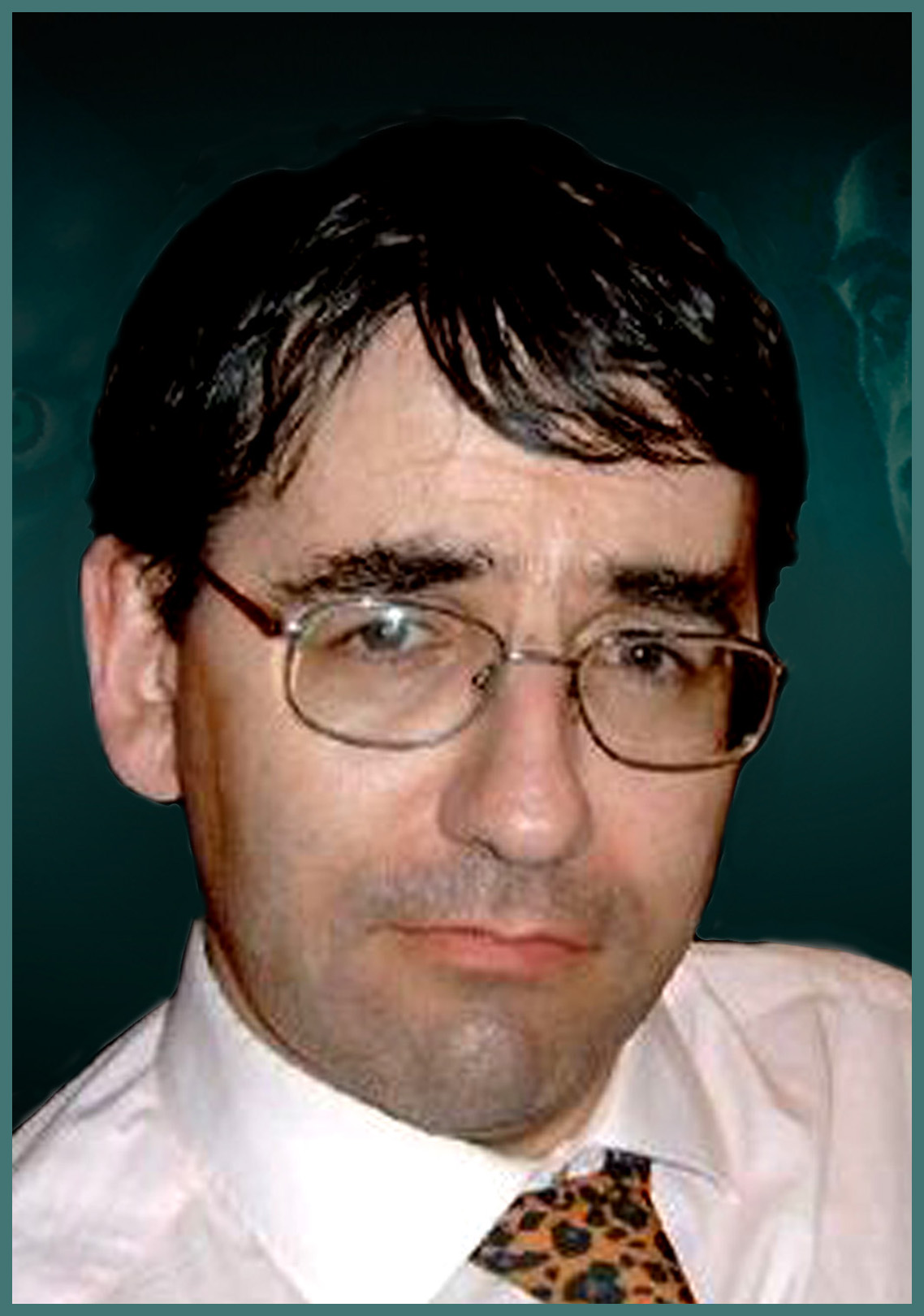 MJ Simpson has been writing since he found out which end of a pencil makes a mark. After editing sci-fan club mags he spent three years on the staff of SFX and helped to launch Total Film before switching to freelance work for Fangoria, Shivers, Video Watchdog, DeathRay and other cult movie magazines. He has a number of scripts in development and has been working on his third book, a biography of 'Bride of Frankenstein' Elsa Lanchester, for a very long time, but he promises to have it finished soon (-ish). Mike lives in Leicester with his wife, Mrs S, and his young son, TF Simpson. By day he edits the university's website and in the evenings he edits MJSimpson.co.uk. He should probably get out more.