A few weeks ago I discovered a previously unknown Bela Lugosi film. Which, you know, doesn't happen very often. Lugosi's life and career has been so thoroughly documented that it really seems there's nothing left to add - but my discovery shows that there's always something new out there, often hidden within plain sight in published archives. I should qualify my boast by stating that this isn't an entirely new Lugosi picture, just a repackaging of existing material. Nevertheless, it's another piece of the puzzle. A puzzle that already seemed pretty complete.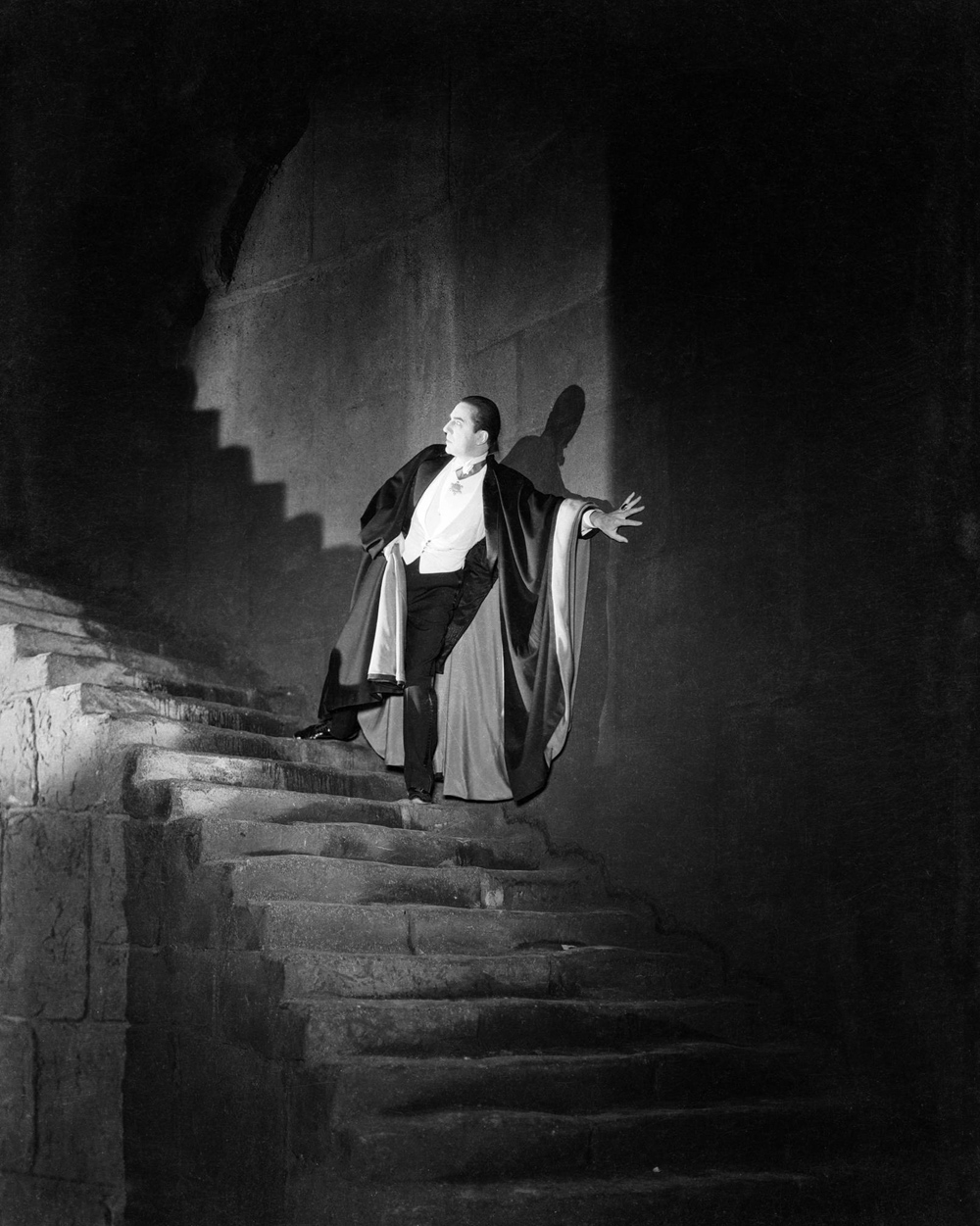 Lugosi died in 1956, ironically just before the breakthrough year when the 'monster boom' kicked off. Famous Monsters of Filmland was launched in 1957, Curse of Frankenstein and I was a Teenage Werewolf were released that year and the Shock Theatre package of old Universal monster movies was released to TV. These factors (and others) generated a massive spike in interest in monster films old and new, including the stars of yesteryear. Karloff and Lon Chaney Jr were still with us, along with the likes of John Carradine and Elsa Lanchester. But Bela was already history.
Over the next couple of decades, much was written about Lugosi in the pages of FM and other monster magazines, and in numerous general books about horror pictures. But such coverage was lightweight, repetitious and unchecked, so prone to errors. The first serious study of Bela was Arthur Lennig's book The Count: The Life and Films of Bela 'Dracula' Lugosi published in 1974. Lennig had been a Lugosi fan since childhood, had watched as many of the actor's films as he could and had become something of an authority on early films. He had already written a couple of books about silent pictures when he decided, in the late 1960s, to tackle Bela. He also had personal memories, having corresponded with Lugosi and even met him during a stage tour of Dracula in 1948.
For six years Lennig dug around in film archives and even travelled over to Romania in search of documentation and memories from Lugosi's pre-Hollywood, life and career in what was then Hungary. Some idea of the unturned soil which Lennig ploughed can be gained from the fact that different sources gave no fewer than four different birth dates for the man; Lennig located his original birth certificate. Little things like Romania being a Warsaw Pact country and domestic home video not existing didn't deter him. Pah, today's kids have it easy!
A second book on the actor, Lugosi: The Man Behind the Cape by Robert Cremer, followed in 1976, taking a different tack and unearthing some new nuggets of information and in 1980 Richard Bojarski documented Bela's career on screen in the Citadel Press The Films of... series. In those pre-IMDB days, those Films of books were essential volumes: amazing collections of credits, synopses, contemporary reviews and stills. Nowadays of course they're just curios of the archive. Things change.
The next ten years was a boom time for fans of classic horror. Throughout the 1980s there was a continuous flow of classic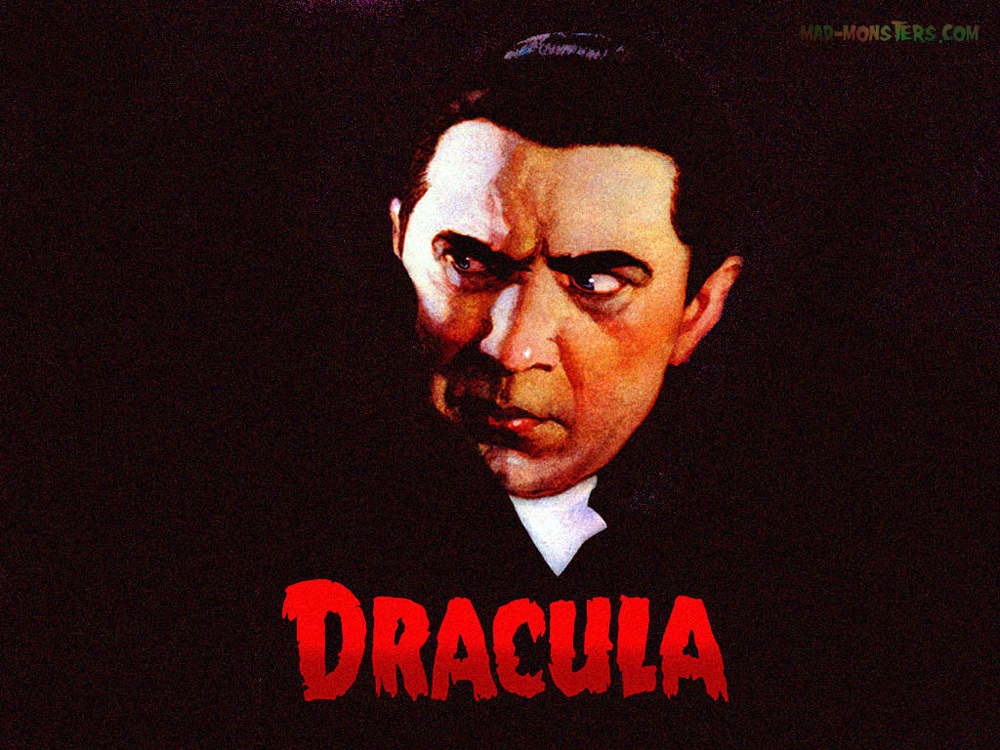 films onto VHS, allowing monster-buffs to enjoy movies at their own leisure, to watch again and again and to closely examine details previously missed in the flicker of a cinema projectionist's bulb, now paused forever on the small screen (albeit vibrating behind two jagged white bars of static). There was also a boom in fanzine production, partly fuelled by the availability of video; partly fuelled by advances in word-processing and the much-relieved abandonment of typewriters, Gestetners and Letraset; and partly self-fuelled by the recursive boom of interest created by the fanzines themselves and the information and discussion therein.
Professional horror film criticism kept pace with these developments so that when the next Lugosi book appeared it was a whole step up from the previous ones (though, like all subsequent Bela-books, it drew on and acknowledged the research of Lennig and Cremer). Karloff and Lugosi: The Story of a Haunting Collaboration was written by Gregory William Mank whose definitive book on the eight-film Universal Frankenstein series It's Alive was one of the first horror movie reference books I ever bought. Mank's innovative approach was to create a joint biography of Boris and Bela, concentrating on the eight films which they made together. The two 'titans of terror' had more differences than similarities, in both their backgrounds and their careers, but are, were, and will ever be inextricably linked in the public perception.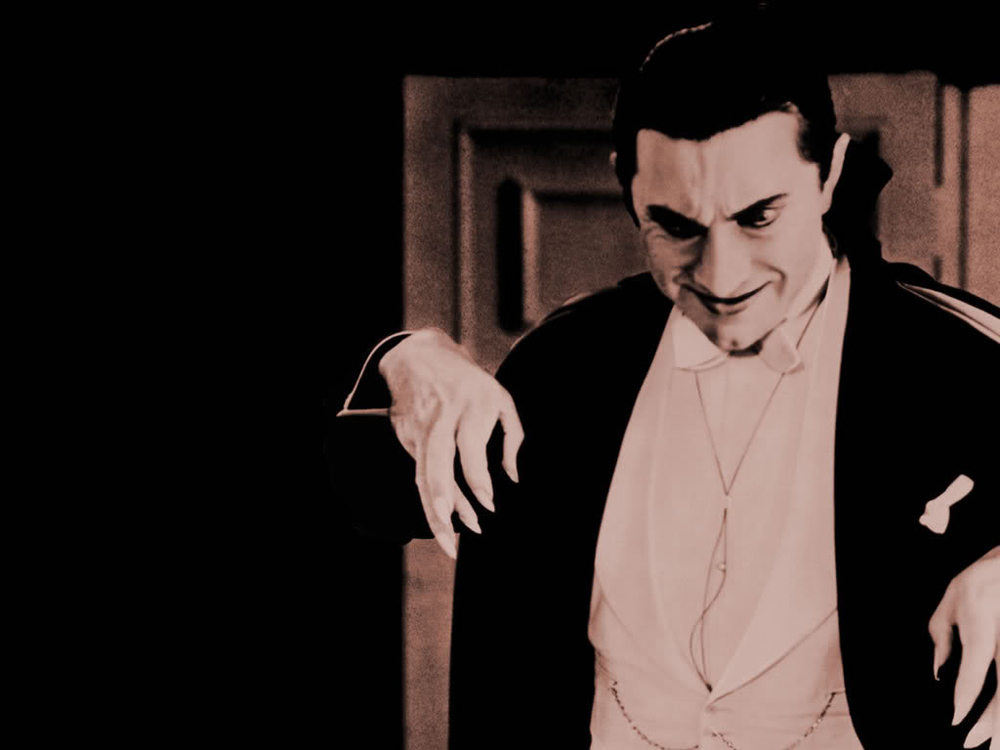 Neither Boris nor Bela ever won an Oscar but in 1995 Lugosi retrospectively 'won' two when Martin Landau picked up Best Supporting Actor for his role in Tim Burton's Ed Wood and Rick Baker picked up Best Make-Up for somehow making Martin Landau look like Bela Lugosi. Though there were disputes about how faithfully the script portrayed Bela, there is no doubt that the movie raised the late actor's profile considerably. (In contrast, Boris' only cinematic portrayals were a very brief cameo in James Whale biopic Gods and Monsters and Conor Timmis' affectionate short Kreating Karloff.)
A flurry of Lugosi volumes appeared over the next few years including a book simply titled Bela Lugosi by Gary and Susan Svehla - the first ever volume from Midnight Marquee Press - and Larry Edwards' Bela Lugosi: Master of the Macabre, which received poor reviews because of its bad editing and some basic factual errors. Much more impressive was Gary Don Rhodes' Lugosi: His Life in Films, on Stage, and in the Hearts of Horror Lovers which eschewed biography in favour of an exhaustive cataloguing of Lugosi's life. Everything that Rhodes (a well-regarded movie historian) could unearth was included: not just films, stage work and radio/TV appearances but lists of Lugosi's addresses, Lugosi's court appearances, every book or magazine with any significant or notable coverage of the man. Really, this should have been the last word on Lugosi. Shouldn't it?
There was an Italian biography by Edgardo Franzosini published in 1998 and another Midnight Marquee volume, Leonard J Kohl's Sinister Serials of Boris Karloff, Bela Lugosi and Lon Chaney, Jr which demonstrated that Lugosine research was becoming more specialised. Then in 2000 Frank J Dello Stritto (like Rhodes, a well-regarded movie historian and frequent contributor to cult film magazines) brought us Vampire over London: Bela Lugosi in Britain. Bela came over here three time. Twice in the 1930s to make The Mystery of the Marie Celeste (for a very early incarnation of Hammer Films) and Dark Eyes of London, and again in the 1950s for a stage tour of Dracula. Legend told (well, actually the producer, dear old Richard Gordon - who passed away on 31st October, just as this blog was being written - told) of how this tour flopped and Bela was only able to get back to America by working on the truly extraordinary British comedy Mother Riley Meets the Vampire.
It was one of those great tales that no-one had ever considered in detail. Dello Stritto realised that not only would a lot of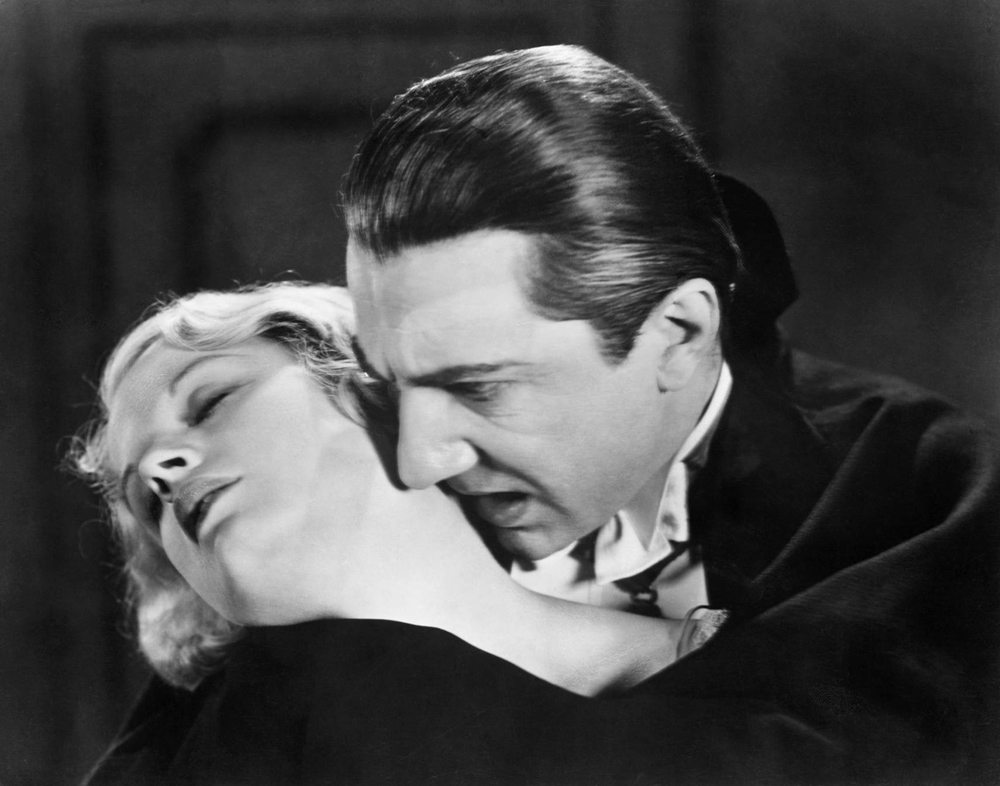 documentation survive on this aborted Dracula tour but that there was a good chance, half a century on, that some of the people involved were still alive, their tales untold. And indeed they were. Though Lennig had been to Eastern Europe, his overview of Lugosi's life had necessitated a relatively shallow examination of some aspects. Dello Stritto spotted an unresearched niche and produced a specialised but fascinating book which exemplified the direction that cult movie research in general was taking. By the turn of the millennium, almost everything had been written about. Basic information on films and film-makers was widely available and a greater precision was required to take cinematic research to the next level.
What goes around, it is generally accepted, comes around. In 2003 Arthur Lennig reissued his long out-of-print biography, retitled The Immortal Count to distinguish this version from the original. Far more than an expansion, Lennig almost completely rewrote the book to incorporate all the new information which had been unearthed over nearly two decades by Rhodes, Dello Stritto, Mank and numerous other journalists, academics and critics. The Immortal Count was about twice the size of the original and really should have been the last word on the man.
...Until four years later when Gary Don Rhodes returned to the field with Bela Lugosi: Dreams and Nightmares. Co-written with Richard Sheffield, who had befriended Lugosi towards the end of his life, this book concentrated on those final few post-Mother Riley years including Bela's association with Ed Wood. A human, personal look at the twilight of a fascinating human being, the Rhodes/Sheffield volume could have been an appropriate finale to a third of a century of Bela Lugosi studies - if Greg Mank hadn't then set to work incorporating newly discovered material (on both subjects) into a revised and expanded version of Karloff and Lugosi. Published in 2009 and a massive 700 pages, this was almost twice the size of the original, reflecting the massive advances in our knowledge of the era and personalities over just two decades.
There was also a revised version of the Svehlas' book in 2007 and, most recently, S Michael Wilson's Performed by Lugosi analysed a number of Bela's films which were based on classic books. Next year, Rhodes will look at the pre-Mother Riley years (with Bill Kaffenberger) in his next book Bela Lugosi: No Traveller Returns (The Lost Years 1945-1951). So really, truly, honestly, could here possibly be anything still to discover about the life and work of Lugosi? There's always room for some perceptive critic to offer a fresh personal analysis of a movie and/or a particular performance therein - but could there by anything not yet discovered? Any factoid unrecorded? Well yes, clearly there could be. And was.
I can't remember what I was looking for - it was certainly nothing to do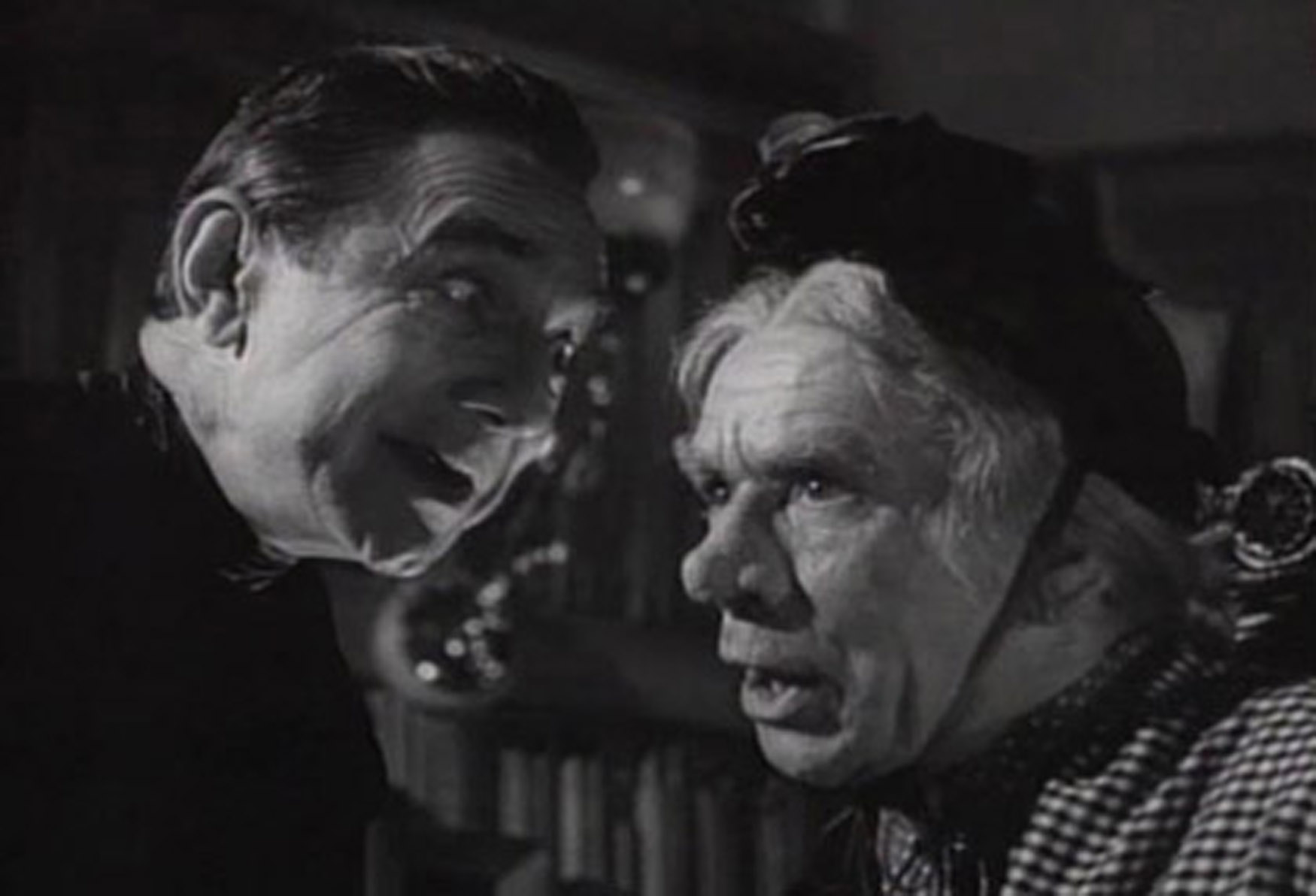 with Bela Lugosi - but I was on the BBFC site checking whether a particular British horror film had been submitted for certification. Instead of typing in the whole title I just typed salient key words and up popped a small selection of possible titles including one that caught me eye: Spooky House Kids Episode 1: Hey Look, It's a Graveyard. You know, one side effect of being in this business so long is that, even though I've certainly not seen everything, I've generally heard of most things. And I've always been very good at spotting when something is new to me. I had never heard of anything called Spooky House Kids and it sounded like the sort of thing I should have heard of. Turns out, not only had I never heard of it, neither had anyone else.
The BBFC site listed eight episodes of this 1961 cinema serial, the others being Dat Guy's a Vampire; Is Peewee a Zombie?; Look Out It's the Monster; Back to Spookland; It's Dem Ghosties Again; The Phantom Organ and Muggs Ghost. As I say, I've always been good at recognising things even if I don't have personal experience of them and it was obvious from the use of the personal names 'Muggs' and 'Peewee' that this was the East Side Kids/Dead End Kids/Bowery Boys, a group of Noo Yoik comedy delinquents who made a string of several dozen movies from the mid-1930s to the late 1950s. Among these were two Lugosi pictures, Spooks Run Wild and Ghosts on the Loose, each just over an hour long. The eight serial episodes ranged from 15 to 17 minutes suggesting this was two B-pictures bolted together then chopped up.
Some discussion among the experts over at the Classic Horror Film Board produced the suggestion that this was actually Spooks Run Wild plus Boys of the City, a non-Lugosi horror-themed entry in the Kids' filmography. Which could be true. Honestly, life's too short to sit through Bowery Boys films looking to see if they match up with reissue serial chapter titles. But isn't it amazing that despite all the research into Lugosi's career carried out by Gary Rhodes, Greg Mank, Arthur Lennig and others, that something like this - which must have been seen by thousands of excitable British kids at Saturday screenings in the early 1960s - has remained unknown until now. Who knows what other Lugosi gems might still be out there. The last word on Bela? Never say never.
MJ Simpson has been writing since he found out which end of a pencil makes a mark. After editing sci-fan club mags he spent three years on the staff of SFX and helped to launch Total Film before switching to freelance work for Fangoria, Shivers, Video Watchdog, DeathRay and other cult movie magazines. He has a number of scripts in development and has been working on his third book, a biography of 'Bride of Frankenstein' Elsa Lanchester, for a very long time, but he promises to have it finished soon (-ish). Mike lives in Leicester with his wife, Mrs S, and his young son, TF Simpson. By day he edits the university's website and in the evenings he edits MJSimpson.co.uk. He should probably get out more.