The use of water is prevalent within the horror genre, be it as the basis for a plot, as in Dark Water (2002 & 2005), Creature from the Black Lagoon (1954), or simply acting as a narrative device - It Follows (2014), Slither (2006). Either way, water evokes deep-seated memories like no other setting. The vastness and overwhelming power of the seas heighten one's sense of danger, and their unpredictablity brings death to many who attempt to tame them. As Herman Melville wrote in Moby Dick: 'Consider the subtleness of the sea; how its most dreaded creatures glide under water, unapparent for the most part, and treacherously hidden beneath the loveliest tints of azure. Consider also the devilish brilliance and beauty of many of itsmost remorseless tribes, as the dainty embellished shape of many species of sharks. Consider, once more, the universal cannibalism of the sea; all whose creatures prey upon each other, carrying on eternal war since the world began.'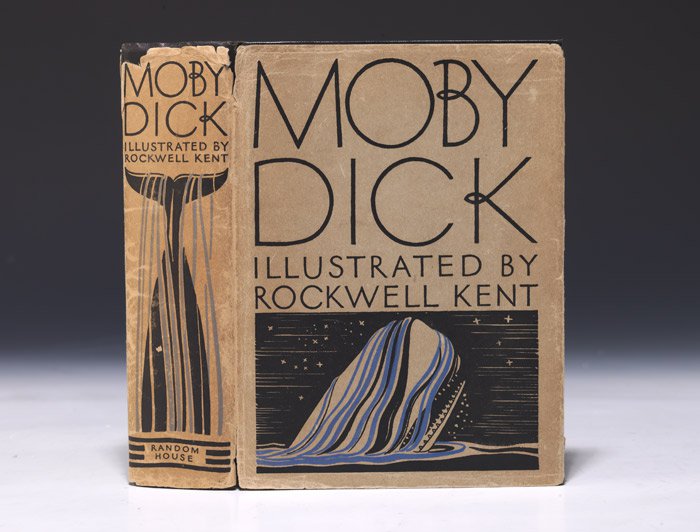 Horror, like any other genre, relies upon the viewer's relatability to setting as well as characters, and one's own sense of vulnerability can play a huge role in whether a horror film hits the mark or not. We tend to empathise with characters in films when they are at their most vulnerable, as we can share in the dread they feel if something terrible were about to happen to them. They serve as a proxy for the viewer to experience a fear they might never have felt before which, combined with a realistic everyday setting, is the perfect combination for a successful horror film. The greeks had a word for it: catharsis.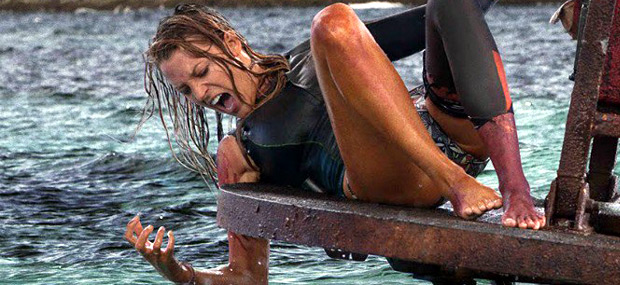 The Shallows is a 2016 horror starring Blake Lively and directed by Jaume Collet-Serra (House of Wax, Orphan). The story by Anthony Jaswinski follows a girl on a nostalgic trip to a hidden Mexican beach near where her late mother used to reside. She comes unstuck while surfing, when a shark attacks, which leaves her stranded on a tiny rock just a little too far from the shore. It soon becomes apparent that Lively is playing a role that requires her to maintain audience interest for the whole movie, alone. Lively had said that she wanted to take on an isolated role similar to that of her husband Ryan Reynolds in Buried (2010) and she manages it well, despite some unlikely plot developments - at one point, she has to hang onto a steel buoy as the shark chews off large chunks of the structure! The film remains tense throughout and the fact that she is close to the shore, yet can't risk the swim, adds an edge to the now-familiar trope of trying to survive a shark attack.
Shark-attack films have been around since Jaws single-handedly created the 'summer' blockbuster back in 1975, and the subject has been increasing in momentum ever since: Deep Blue Sea (1999), Open Water (2003), The Reef (2010) and Adrift (2006) to name but a few, along with multiple parodies including Sharknado, Sand Sharks (both 2011), Ghost Shark (2013) and Mega Shark vs Giant Octopus (2009). However, Jaws remains is particularly shocking as an action-thriller because the shark devours a child at the beginning. Rarely do children become the victims in horror films, so it's small wonder that Jaws continues to retain its illustrious place as the daddy-shark of them all.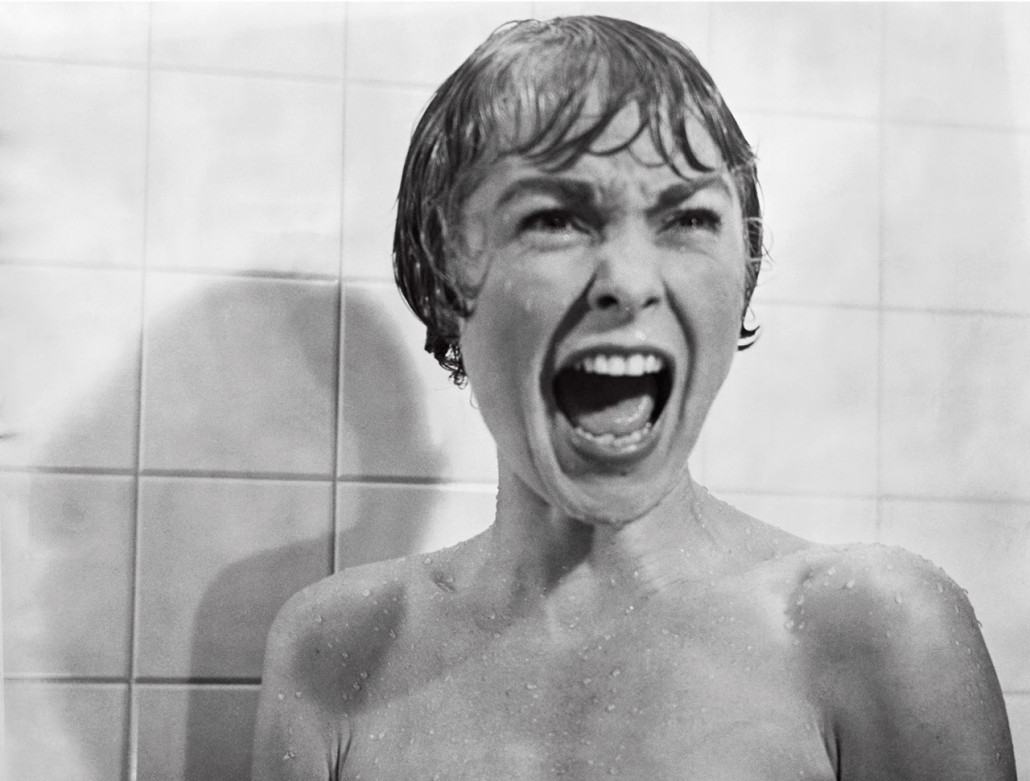 But sharks aren't the only water-related horrors to make it onto the big screen. There are hundreds of films that present the same underlying sense of darkness and dread but within an interior setting. There has always been something oddly unsettling about bathing and bathrooms, whether it's the sound of a dripping tap as you sink below the still water or the claustrophobia associated with locking yourself in a small room, naked and unprotected. Horror films have used bathrooms as a scene of death and terror on countless occasions over the years, to the degree that the bath, the shower-head, the glistening tiles have all become something of a horror icon in themselves.
Alfred Hitchcock's seminal 1960 thriller Psycho birthed the slasher sub-genre with its terrifying shower scene. Janet Leigh's character has put up in an isolated motel for the night when she is stabbed by its crazed owner, to the infamously shrill scoring of Bernard Herrmann. This scene struck such fear into the hearts of audiences when it first appeared - even with censors snipping away at portions of it - that many viewers reportedly avoided taking a shower for a long time after watching it, including Leigh herself.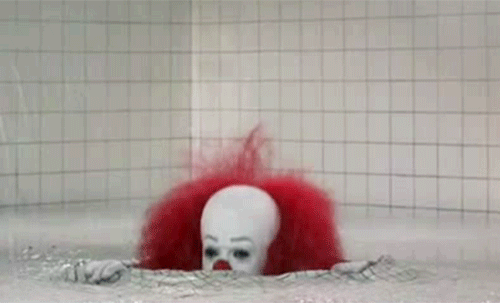 Many other films have exploited the unguarded situation in which we find ourselves when using a shower. Ju-On (2002) has a shower scene that comes face-to-hair with its shape-shifting ghost, The Grudge 2 (2006) also includes a bathroom scene, in which its ghost hauntingly appears in the shower-room of a school gym, and another memorable shower scene is when Pennywise the clown comes up through the floor of the shower-room in the TV mini-series, Stephen King's IT (1990). King was clearly privy to the terrors of communal showers because Carrie also features a lengthy scene in which the naive heroine menstruates in the shower and doesn't quite understand what is happening to her. King's The Shining was replete with bathroom scenes, from the infamous 'Here's Johnny' axe-in-the-bathroom door sequence to the bathtub witch from 'room 237'.
Of the many notable bathroom shock-scenes featured in the genre over the decades - some of which are scary, others simply comical - A Nightmare on Elm Street (1984) stands out for the scene in which the heroine falls asleep in the bath and villain Freddy Kruger's bladed hand rises up between her legs. Conversely, the bath scene in Mirrors (2008) is almost laughable by contrast, as Amy Smart is deluded into ripping off her own jaw. The Ring 2 (2006) also incorporates a bath scene into its plot, wherein Naomi Watts's screen son is possessed by the ghostly Samara while bathing. The Grudge 2 employed a similar scene, and hid its blue-faced ghost-boy in a bathtub filled with water.
Baths are a well-used setting in horror films, which seems to show that the fear comes from immersion in water as well as being in a vulnerable position. Cabin Fever (2002 & 2016) has a very intense scene in which one of the characters realises that she has the fever when she shaves her legs in the bath and her skin disintegrates in rather gory fashion. The most famous scene in Slither (2006) comes when the slug-like aliens drop out of bath-taps and into the water to attack the bather.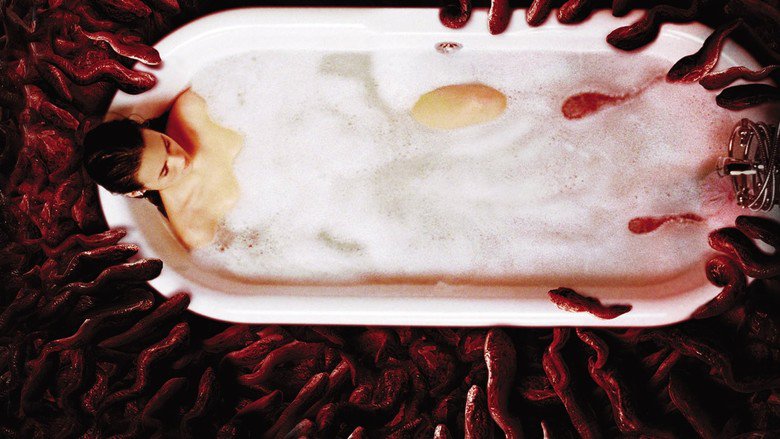 The bathroom is such a universally-recognised situation that it has featured in many Dario Argento giallos as well, most notably the hot-water drowning scene in 1975's Profondo Rosso (Deep Red). And the list goes on: Final Destination (2000), El Orphanato (The Orphanage, 2007), Jessabelle (2014), Jurassic Park (1993), The Fly (1986), Poltergeist (1982), What Lies Beneath (2000), Shivers (1975), Arachnophobia (1990) and Slaughter High (1985) - all are notable for their distressing bathroom antics, although undoubtedly there are many more. As a global society, we must all share a fear of something creeping up on us when we are at our most unprotected, or so many horror films would not feature such an otherwise innocent setting. The first of the Saw franchise was entirely set within a disused wash-room, and that went on to sire six sequels thanks to James Wan's original 'short' in 2003. We are clearly inherently afraid of bathrooms - there's nothing else for it! And to confirm that, there are the bathroom-based urban legends, which were inevitably transformed into features as well, including Bloody Mary (2006 & 2011) and Candyman (1992).
With no shortage of films - from action thrillers to out-and-out fright-flicks - utilising the mesmeric power of ocean waves or the over-active imagination that can be in play when immersed in a tub, it's small wonder that water features so strongly in so many genre films. The bathroom is our closest point of contact with that most fundamental of Earth's elements, and it can be both comforting and threatening at the same time - what might you see reflected in that steamed-up mirror, or who might be hiding behind the shower curtain? All life on this planet originated in the primordial depths from which it eventually crawled; that universal race memory can still be evidenced in the nightmares depicted on our screens!