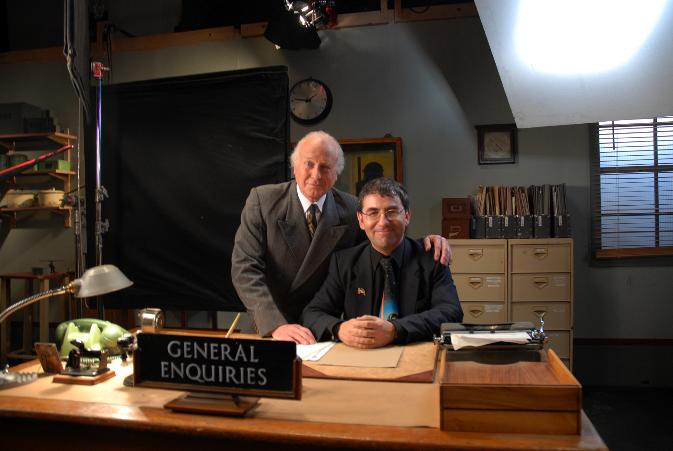 It's been a long run but Devil's Porridge is finally coming to a close. Six years ago, I contacted a new small publishing company called Hemlock Books just to find out what they were up to. Hemlock turned out to be the creation of Denis Meikle, a name I instantly recognised as the author of the definitive book on Hammer Films. Denis was also familiar with my work and invited me to contribute a monthly blog to the Hemlock site. The first of these blogs was posted in February 2009 and I've only missed a couple of months since then. It's been a good discipline and I've enjoyed flexing my writing muscles, but now we've both decided that it's time for something new.
What a long, strange trip it's been. So much has changed over the past six years. As regular readers know, one of my hobbies is documenting the massive boom in horror film production in the UK. When I wrote that first blog at the start of 2009, the total number of British horror movies released since January 1, 2000, a period of nine years, was about 130. Right now, at an additional six years' remove, that figure has skyrocketed to just shy of 600. There were 81 alone in 2014. I can't claim to have seen them all – though I've made a fair stab and certainly seen more than most people – but I've done my best to at least record these films' existence before they disappear forever into the cyclone of info-dense recent history.
Partway through the run of my blog, Denis asked me to write a book for Hemlock and the result was of course Urban Terrors: New British Horror Cinema 1997-2008. There have subsequently been a couple of other books wholly or partly discussing the phenomenon of 21st century British horror movies. The updated edition of Jonathan Rigby's English Gothic has an extra chapter on post-2000 films but it's little more than a checklist, without much of the depth and insight which made the earlier edition/preceding chapters so essential. My pal Johnny Walker has just published Contemporary British Horror Cinema: Industry, Genre and Society, which is a more academic approach to selected aspects of the British Horror Revival (Johnny was kind enough to acknowledge my own volume in his book). So the world is starting to recognise that a fascinating body of cinematic work is being produced all around us, but such realisation is slow-dawning and I think it will be another 10-20 years before people look back at this time and say: 'Holy cow – look at all these undiscovered classics'.
What else has changed, lo these six years gone by? Well, I have sort of become an actor. Young TF Simpson and I were extras in a Bollywood film that shot near here and he so enjoyed the experience that I signed him up to the StarNow website. And I thought, while I was there, seeing as I used to enjoy a bit of amdram when I was younger (people still talk about my Bedroom Farce – or at least, my wife sometimes refers to it) that I would sign myself up too. In years gone by, I've occasionally helped out friends by being Third Policeman or whatever in little amateur films. But over the past couple of years, I've been helping to make an actual real feature film!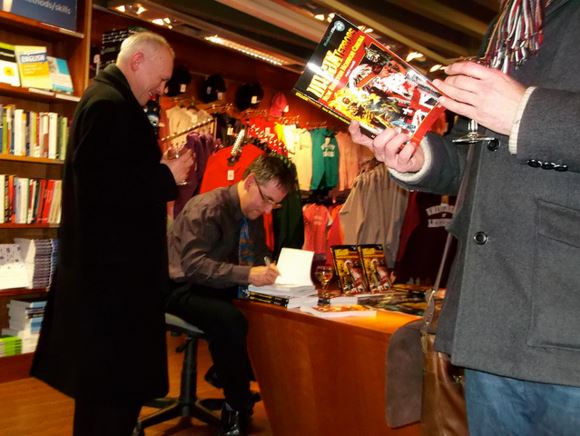 It's called The Wrong Floor and it's a fantastic mash-up of crime, horror, comedy and action, created by a couple of brothers from up the road in Coalville named Marc and Carl Hamill. They were kind enough to cast me in a major role as 'Dr Logan', a scientist who has developed a way to turn toxic waste into clean fuel, with a massively addictive by-product that his gangster employers are testing on homeless victims. It's a seriously crazy film, which was shown to interested distributors at last month's American Film Market. There's even a picture of me on the poster! TF Simpson has a couple of neat cameos, and the movie should premiere early next year somewhere round here. I've also chipped a bit of cash into the post-production costs and I get an 'Associate Producer' credit for that. You know what they say about the definition of an Associate Producer – it's the only sort of person who will associate with a Producer!
I've landed a couple of other roles too. Watch out for me next year on the Discovery Channel playing assorted Russian scientists and soldiers in various episodes of NASA's Unexplained Files or whatever the hell it's called. And last weekend I shot my scenes for a locally produced feature called Do Something Jake; more of a drama/thriller that one. If you're casting a film and looking for a guy who's about 50, can sort of act and bears an uncanny resemblance to the dad in American Pie – look me up. I'm available on my own or as part of a two-for-one deal with a boy who's twelve but looks ten.
It's a bit ironic that my acting career is doing better than my screenwriting career, because I'm a writer, not an actor. Truth be told, this is the one thing that does frustrate, puzzle and disappoint me nowadays. All I ever really wanted was to get my name on the front of a film (or TV episode): 'Written by MJ Simpson'. But timing has been against me. I studied for a Masters Degree in scriptwriting, but at a time when the one and only outlet for scriptwriters was crappy daytime soap operas. A lady from the BBC visited the course and emphatically told us that Doctor Who was never, ever coming back. Had I done that a few years later, when the course had become an established route into writing with script editors cherry-picking the best candidates, and with broadcasters pumping out good, bad and middling genre TV, I coulda been a contender.
I really thought that the short I wrote, Waiting for Gorgo, would be a calling card. But the guy who made it, though a decent director, had no idea about what to do with the film. It spent two full years in post-production (this is an 18-minute short, remember!) and then he refused to submit it to major genre festivals where my name would have had cachet and the audience would have appreciated the film. He kept it off YouTube because he was worried that 'all and sundry' would be able to view it – which is the entire damn point of YouTube! – and by the time anyone got to see my little film, it was yesterday's news. Once again cruel fate mocks me.
But what I really want, before I turn 50 in a couple of years, is to write a low budget horror feature that gets made. It's crazy. We're at the point now where 70 or more horror movies are getting made in this country every year, many of them produced and/or directed by friends of mine. These folk all know I'm a writer. I've been writing about films since some of them were at primary school, analysing what works and what doesn't. If there's anyone who knows how to avoid the pitfalls that sometimes bedevil low-budget productions in the script department, it's Yours Truly. Listen, I'm too old to hustle. I'm never going to hang around at the London Screenwriters Festival and pitch to industry people. I'm too long in the tooth. And it's unseemly to beg.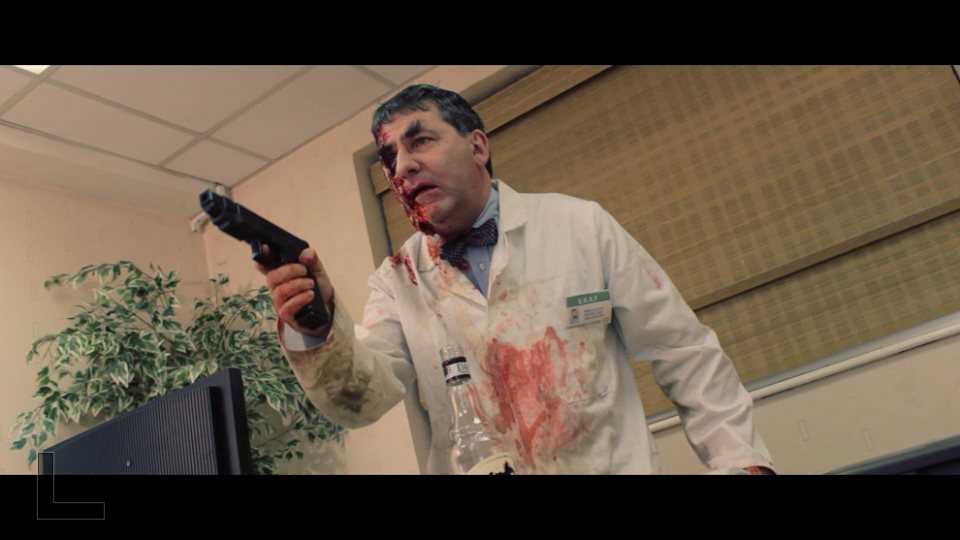 But if anyone is actually reading these things (come on, it's been six years – give me some feedback) and is making movies, whether you know me or not, please bear me in mind. It's the one ambition I've got left (that doesn't actually involve Keira Knightley). You could make an old man very happy.
The irony is that I've written a whole bunch of screenplays in the past but I can't hawk them around because they were all done 'for hire' so the concepts are other people's. That's what I'm best at: taking a concept and running with it. I'm not an ideas man (except when they involve Keira Knightley), I'm an adapter. Heck, it might even be feasible for somebody to produce the adaptation of The Beetle that I wrote all those years ago. At the time it would have needed a £10m budget for the effects. Now it could probably be done for a few grand.
One day, one distant day, I also really will finish that half-written biography of Elsa Lanchester that has been 'coming soon' on a rival publisher's website since before my son was born. One day. And one day I'll write my book on space travel, and one day I'll wrote my book on Richard III. One day. Probably in about six years. Because, don't get me wrong, I love my son more than anything else in the world, but finding the time to watch and write when you're a parent with a day job can be difficult. I met an author once who said he had a special hat, and his family knew that if he was wearing that hat he was not to be disturbed. He was working, or at least thinking. Yes well, good luck trying something like that round here.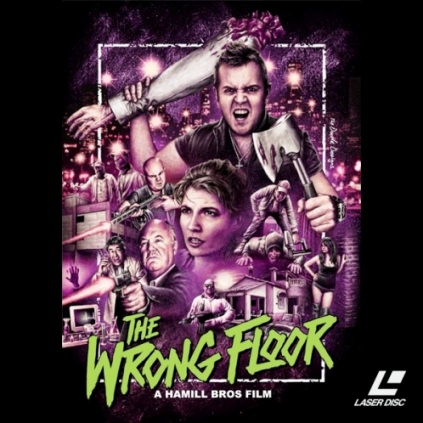 So while I do love young TF Simpson (and he's no slouch as a writer himself, if he'd just improve his spelling), the moment he's off to university, I can park the wife in front of the telly and really get on with some serious viewing and writing in peace. That's assuming that my eyesight hasn't gone completely by then.
I'm getting old and it's all a young man's game. I was in my early forties when I started writing Devil's Porridge. Now I'm in my late forties. There's a difference: there was a time when I looked forward - now I look back. At opportunities missed but also opportunities taken. I guess I can't complain. I did spend three years working full-time on a big, glossy magazine about sci-fi, fantasy and horror, a job that many people would give their eye teeth for. An incredible time, when I went places, met people, experienced things. Even today, the ripples from my days on SFX are still being felt. Earlier this year, I was talking to a guy from Yorkshire who mentioned that he was a big sci-fi nut. 'Do you ever read SFX magazine?' I asked him, and with real pride in his voice he replied: 'I have got every issue of SFX, right back to issue one.' I held out my hand and said, 'How do you do, I'm MJ Simpson.' And his jaw hit the floor.
Still got it. Never lost it. Just getting older and can't remember where I put it. That's all folks. It's been a blast. Check me out at http://mjsimpson-films.blogspot.co.uk, drop me a line at mjs2000@ntlworld.com, buy me a pint, ask me to write your film, cast me as a mad scientist, keep watching the skies and, whatever you do, don't ever, ever, ever go in the basement alone.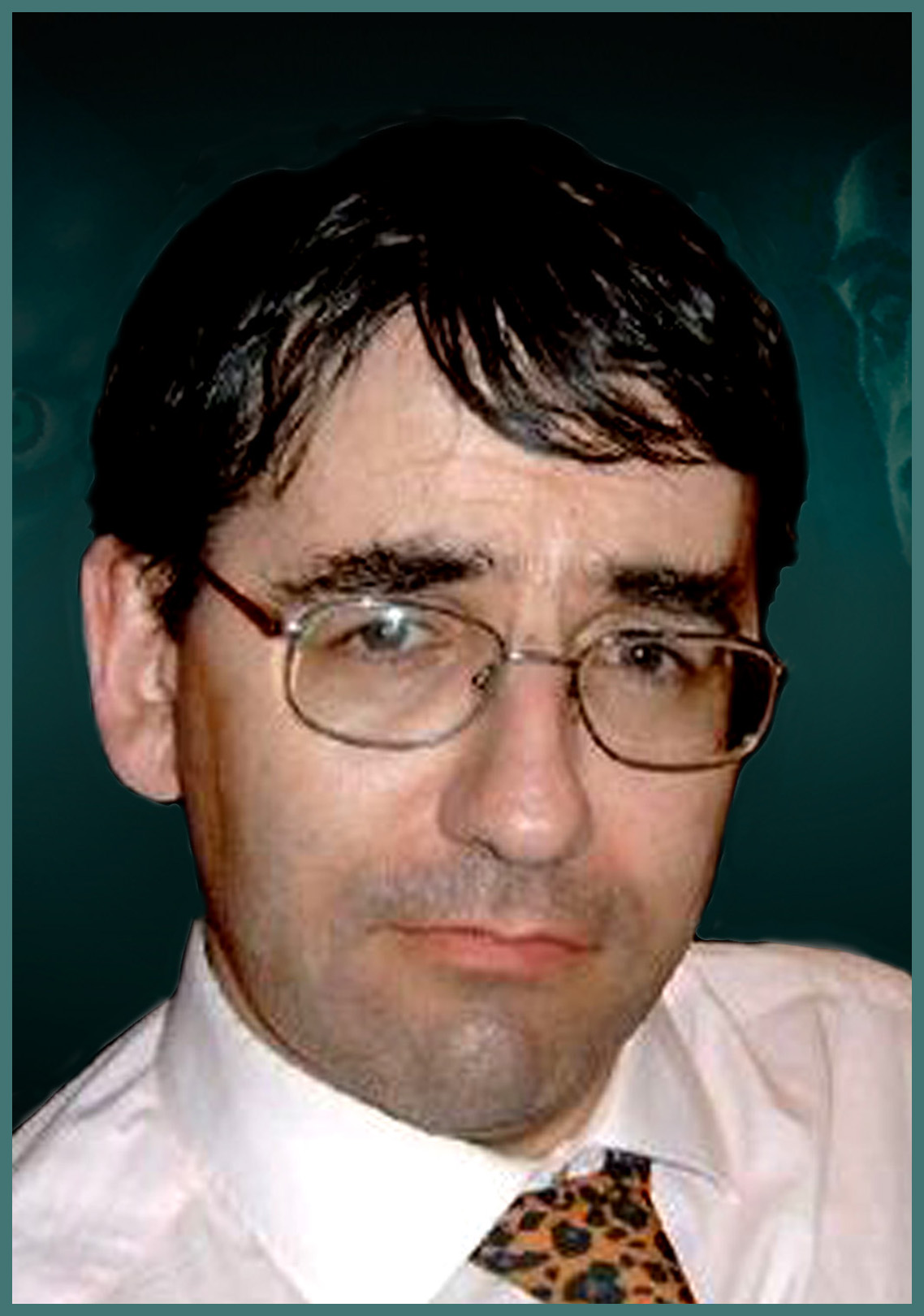 MJ Simpson has been writing since he found out which end of a pencil makes a mark. After editing sci-fan club mags he spent three years on the staff of SFX and helped to launch Total Film before switching to freelance work for Fangoria, Shivers, Video Watchdog, DeathRay and other cult movie magazines. He has a number of scripts in development and has been working on his third book, a biography of 'Bride of Frankenstein' Elsa Lanchester, for a very long time, but he promises to have it finished soon (-ish). Mike lives in Leicester with his wife, Mrs S, and his young son, TF Simpson. By day he edits the university's website and in the evenings he edits MJSimpson.co.uk. He should probably get out more.