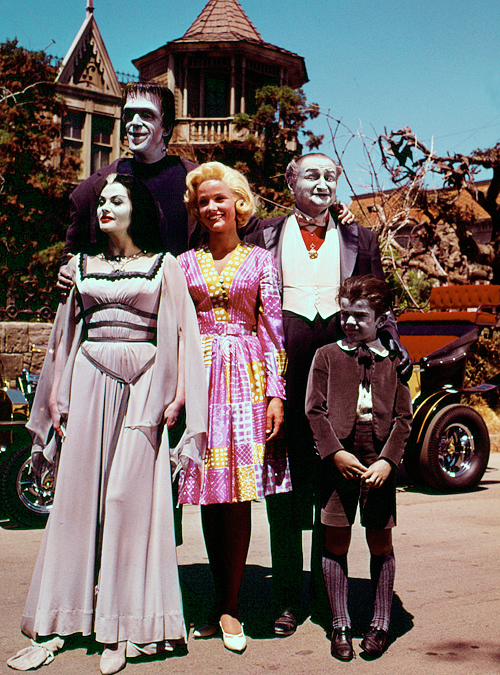 I recently picked up a box set of The Munsters and I've been very much enjoying renewing my acquaintance with the family from 1313 Mockingbird Lane. The shows are corny. No, let's be clear, they're very corny. But there's a charm to them. It helps that I'm just generally a fan of classic US comedy – The Honeymooners, Sgt Bilko, Your Show of Shows etc – so a classic US sitcom about a family of monsters is my idea of a good time. I can see why other people might find the series a bit lame, I'll grant you. And yet, over the past half century, there have been a whole slew of revivals (and attempted revivals) which means there must be something strong in the basic concept.
I'm sure you know that basic concept. Dad Herman (Fred Gwynne) is Frankenstein's Monster, mum Lily (Yvonne De Carlo) is a ghoul, Grampa (Al Lewis, who had appeared regularly with Gwynne in Car 54, Where Are You?) is a vampire with mad scientist tendencies, young son Eddie (Butch Patrick) is a werewolf. They live in a spooky house full of cobwebs and secret passages. They have no concept that they are in any way unusual, and they all feel sorry for poor, plain teenage niece Marilyn (a blonde hottie played initially by Beverly Owen and later by Pat Priest) who just can't seem to find a steady boyfriend… for some reason.
The Munsters was produced by Universal, which meant that Herman could be depicted using the iconic – and zealously guarded – Jack Pierce design which had been used for all eight classic Frankenstein pictures from 1931 to 1948. Make-up artist Bud Westmore (part of a family who dominated Hollywood make-up for decades) had worked on the last of those films, Abbott and Costello Meet Frankenstein, providing a direct link between the classic series and the new TV show. Another link was John Carradine, who was of course in Bride… and House of Frankenstein and who appeared in several Munsters episodes as Mr Gateman, Herman's boss. (Other recurring guest stars included Paul Lynde and Harvey Korman, both as doctors. Billy Mumy was in one episode, as were Frank Gorshin and Dom DeLuise.)
The idea of the Universal monsters as a family had actually been knocking around the studio for two decades, variously considered as either a live-action show or a cartoon. Eventually a pilot was commissioned in 1964. Included in my box set (and easy to find on YouTube anyway), this is the first half of the early episode My Fair Munster, in which Grampa makes a love potion for Marilyn. Owen and Lewis look essentially the same but Gwynne's proto-Herman is much thinner and more doleful than the character we know and love. Happy Derman plays Eddie as a sassy kid and much more of a feral wolfboy than Patrick's version. And instead of Lily we have Joan Marshall as 'Phoebe Munster', looking an awful lot like Morticia Addams.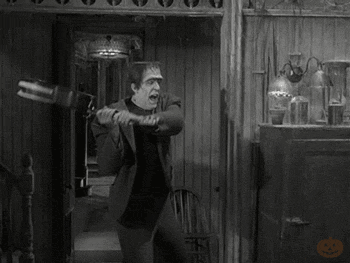 The Addams Family, that great other 1960s spook-com, ran concurrently with The Munsters but was a very different show, the only similarity being the rather nebulous concept of a 'horror sitcom'. In fact, The Munsters has more in common with two other shows that debuted in 1964: classic fantasy sitcom Bewitched and forgotten sci-fi sitcom My Living Doll (in which a military psychiatrist finds himself left in charge of a colleague's creation: a sexy android played by the legendary Julie Newmar). These three were essentially production line sitcoms, with off-the-shelf plots each week about bosses coming to dinner and neighbourly confusion – given a distinctive monster/witch/robot twist – while The Addams Family aimed more for sophisticated character comedy. No problem. There's room for both.
The unaired Munsters pilot was shot in colour but the series was filmed in black and white, running for two seasons for a total of 70 episodes. Beverly Owen left after 13 episodes and was replaced by the similar-looking Pat Priest. Then when the series ended, Universal span it off into a feature film. In Munster, Go Home the family inherit a creepy castle in England and must deal with a pair of homicidal British relatives, played with waspish glee by Hermione Gingold and Terry-Thomas. Redhead Debbie Watson took the role of Marilyn on the big screen.
And there the Munsters could have rested, consigned to endless reruns, but Universal knew the concept was good and in 1973 decided to try an animated version after all. This was The Mini-Munsters, a one-hour cartoon aired on a Saturday morning. Al Lewis was the only original cast member, with Richard Long voicing Herman, Cynthia Adler as Lily and Stuart Getz as a teenage Eddie. There was no sign of Marilyn. Intended as a pilot, the show wasn't successful enough to be picked up and is impossibly rare in its original full-length version, although a half-hour edit screened in the 1980s can be found on YouTube.
Gwynne, Lewis and De Carlo reunited for one final time in The Munsters' Revenge, a 1981 TV movie which was, once again, mooted as a pilot. Butch Patrick being in his late 20s by then, Eddie was played by KC Martell (who was one of Elliot's friends in ET the following year). Jo McDonnell became the fourth actress to play Marilyn. The plot was some nonsense about robot doubles of Grampa and Herman being used to commit crimes, leading the police to come knocking at 1313 Mockingbird Lane.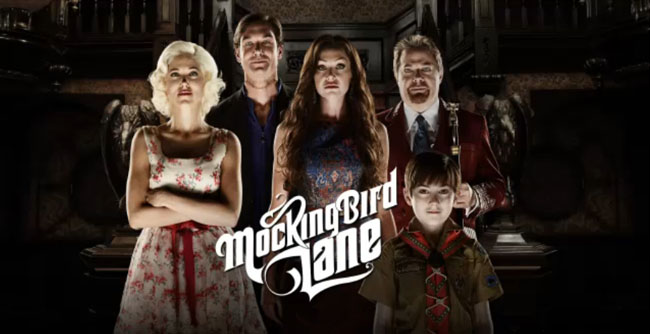 By the late 1980s, the original cast were all a bit long in the tooth so an entirely new family was cast for The Munsters Today, a sequel to the original series (to quote the theme lyrics: "We went to sleep, many years ago, and then woke up with a brand new show!"). Former Catwoman Lee Meriwether was cast as Lily with Howard Morton as Grampa (Al Lewis, who continued to trade on his 'Grampa' character for the rest of his career, was reportedly annoyed not to have been asked). For the key role of Herman, the producers cast John Schuck, a heavyweight actor with assorted Star Trek credits who had previously played Frankenstein's Monster in a 1979 half-hour TV special, The Halloween That Almost Wasn't. Jason Marsden was Eddie, still in his bizarrely anachronistic Little Lord Fauntleroy suit, and Hilary Van Dyke was a perky, very 1980s Marilyn (with a regular boyfriend). Although when answering that classic horror trivia question 'Name all the actresses who have played Marilyn Munster' you should be sure to include Mary Ellen Dunbar, who was a more 1960s-ish Marilyn in the Munsters Today unaired pilot.
Incredibly, this remake ran for three seasons and 72 episodes - two more than the original – although almost no-one remembers it now. The series finished in 1991 but four years later, guess who was back? Here Come the Munsters was a prequel TV movie, broadcast on Halloween 1995, which told of how the family arrived in California. Herman's brother turns out to be Dr Jekyll, who has transformed himself into Mr Hyde by accident while trying to find a way to 'improve' the plain appearance of his daughter Marilyn (Christine Taylor). This of course makes Marilyn Herman's niece rather than Lily's as in previous versions. Munsters purists were outraged. Probably.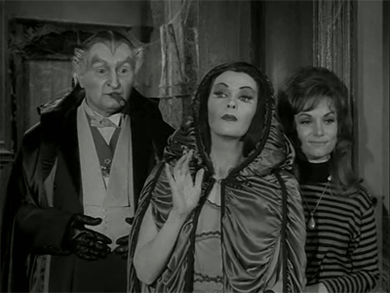 The lead role was given to the suitably-named Edward Herrmann, whose sonorous tones graced many a documentary, with Hill Street Blues alumna Veronica Hamel as Lily, Robert Morse as Grampa and Mathew Botuchis becoming the latest child actor to don Eddie's velvet suit. No less a name than monster-fan John Landis produced the movie and, in a nice touch, De Carlo, Lewis, Patrick and Priest made a joint cameo as a family in a restaurant (Fred Gwynne had passed away in 1993).
Apparently the Halloween special was successful enough for Universal to bang out another TV movie 14 months later, but with yet another entirely new cast. Sam McMurray donned Herman's neck-bolts and Ann Magnuson adopted Lily's hair-streak. Bug Hall was the new Eddie, a character who always looked exactly the same from decade to decade, and Elaine Hendrix was yet another Marilyn, once again looking completely different to all her previous incarnations. Veteran comedian Sandy Baron was Grampa. Curiously the only actor to appear in both the 1990s telemovies was genre favourite Mary Woronov as nosy neighbour Edna Dimwitty.
In 2003, long-running documentary series Biography featured an episode about 'The Munsters: America's First Family of Fright', having previously broadcast individual episodes on Gwynne, De Carlo and Lewis. And still the Munsters refused to lie still in their graves. Between 2004 and 2008 there were repeated news stories that the Wayans Bothers, the guys who brought us the first two Scary Movie, um, movies, had the rights to the franchise and were prepping a new film. But that evidently came to naught. There was (apparently) a porno spoof in 2008 called This Ain't the Munsters XXX, but we won't go there.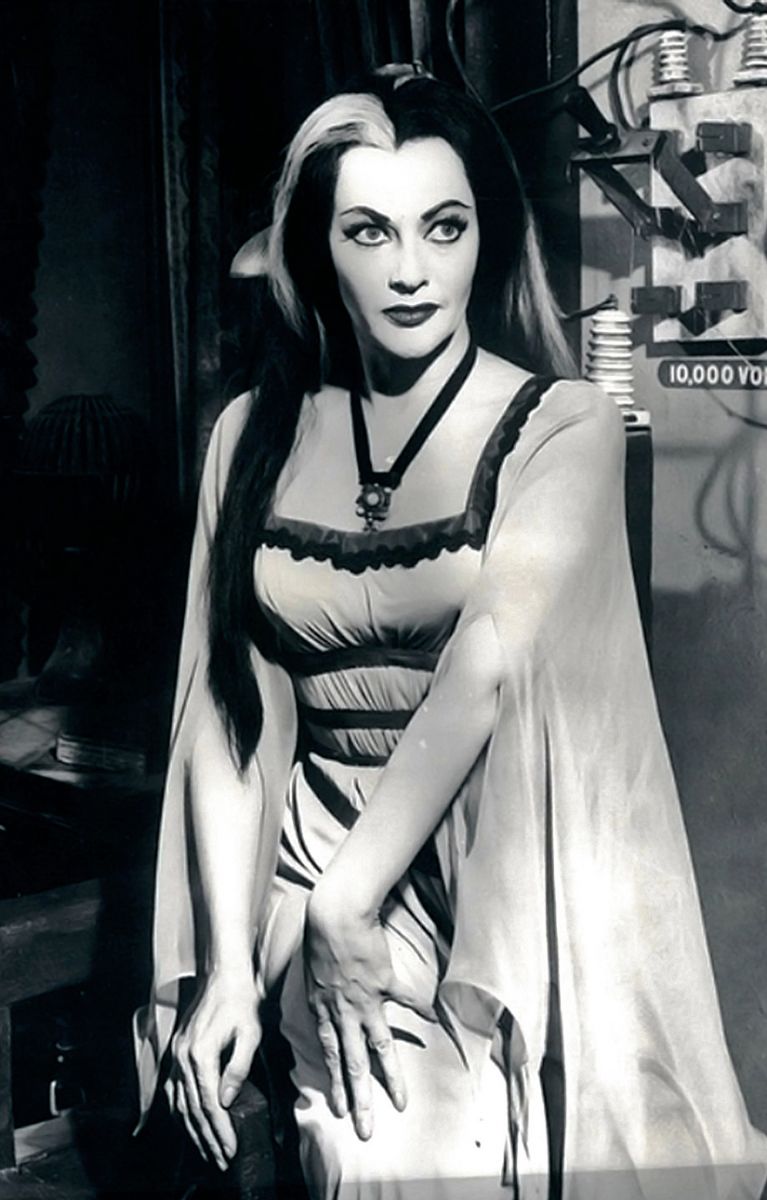 And so we come to the most recent incarnation of the Munsters, and yet another failed pilot. But wait, this one is really, really good. It's called Mockingbird Lane and aired on Halloween 2012. Bryan Fuller, creator of Pushing Daisies and Hannibal, developed the concept which, in a radical departure for the franchise, didn't just try to copy the original. Up to now, every Grampa had been a bad impression of Al Lewis, every Lily a poor copy of Yvonne De Carlo, and every Herman a half-hearted attempt to manage what only Fred Gwynne could do. The costumes all stayed the same (except for Marilyn's) and frankly so did many of the jokes. That's why those shows – with the inexplicable exception of The Munsters Today – didn't work. Corny jokes are great in nostalgic reruns of old shows from the 1960s; but they're not what contemporary audiences are looking for..
Fuller's idea was to completely update the family. So when we first meet Jerry O'Connell, the new Herman, he appears in silhouette with square head and neck bolts. But when he steps forward into the light we see that the 'head' was just a lamp behind him and actually he looks like a normal (dead) guy with some stitching on his neck. Ellen DeGeneres's curvaceous missus, Portia di Rossi, is a wonderfully glamorous Lily. And the great Eddie Izzard is a brilliant new interpretation of Grampa, a million miles away from the Borscht Belt schtick of Al Lewis and his clones, in costumes that subtly reference Gary Oldman's version of Dracula.
Mason Cook became the first Eddie Munster actor to avoid the velvet suit and was dressed instead in a boy scout uniform. Ironically, the classical simplicity of dress and hairstyle provided for the new Marilyn (Charity Wakefield, a British actress who made serial killer mystery Scar Tissue that same year) made her comparable to Beverly Owen and Pat Priest (but nothing like all the intermediate Marilyns). No less than Bryan freaking Singer directed the pilot, an awesome script that explored the practicalities of a monstrous family in the real world, rather than just making lame puns about blood and death. The whole thing was darker and more adult than previous kid-friendly reboots. Yet, frustratingly, NBC passed on the series. What is wrong with people? Maybe one day something like Netflix will pick this up – because I desperately want to see more.
Will the Munsters ever return? Probably. Fifty years on from the original series, there is clearly still a huge amount of love for the concept, despite its manhandling over the years. Will the next version follow the Mockingbird Lane formula or revert to caricatures of the original cast? We shall wait and see. In the meantime, I've got my box set of the black and white original series and I'm loving it!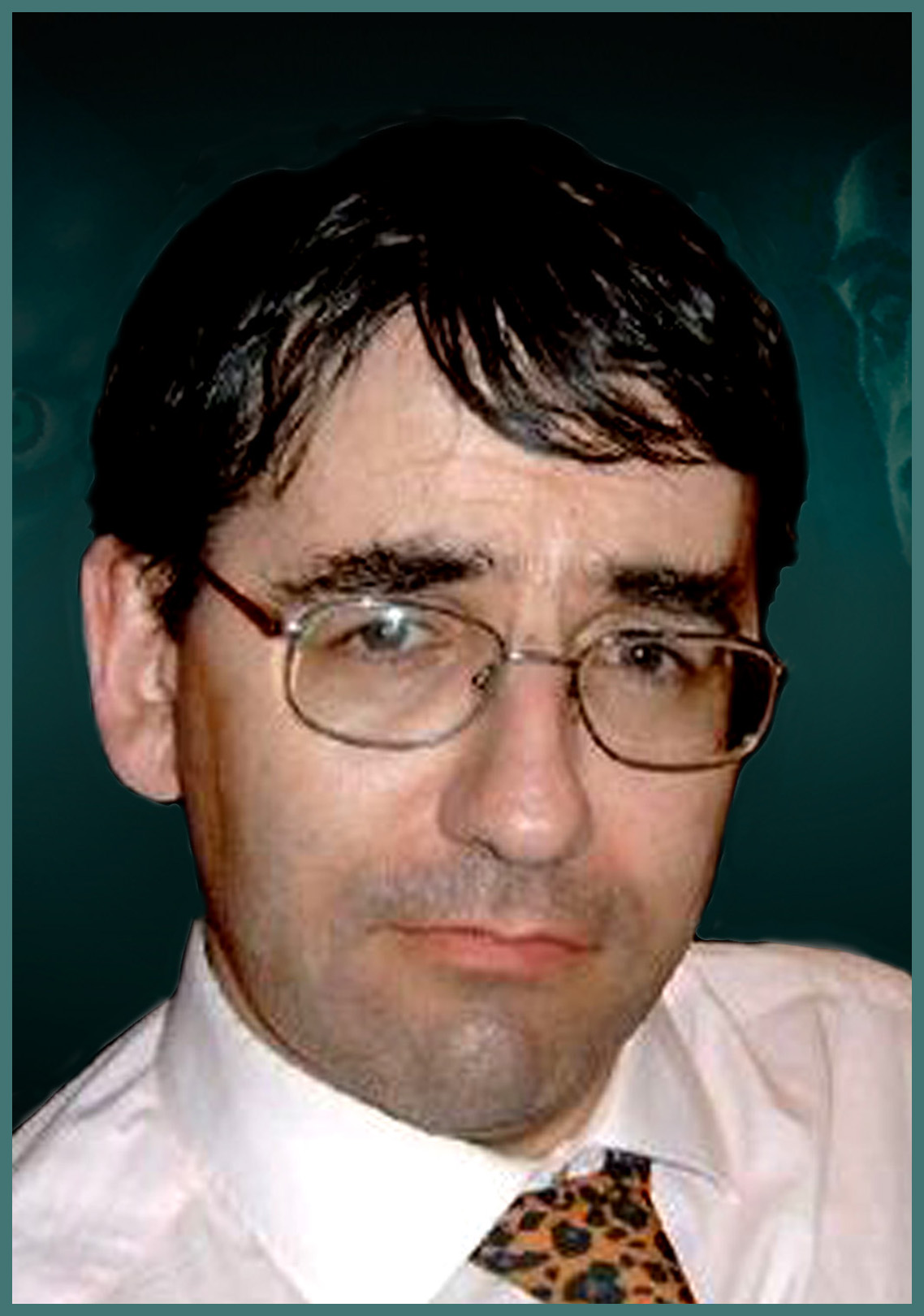 MJ Simpson has been writing since he found out which end of a pencil makes a mark. After editing sci-fan club mags he spent three years on the staff of SFX and helped to launch Total Film before switching to freelance work for Fangoria, Shivers, Video Watchdog, DeathRay and other cult movie magazines. He has a number of scripts in development and has been working on his third book, a biography of 'Bride of Frankenstein' Elsa Lanchester, for a very long time, but he promises to have it finished soon (-ish). Mike lives in Leicester with his wife, Mrs S, and his young son, TF Simpson. By day he edits the university's website and in the evenings he edits MJSimpson.co.uk. He should probably get out more.