This month, I was going to write about dumb shark movies but then something happened which made me spike that blog and start afresh. Let me introduce today's topic with an anecdote from my own cinematic 'career'.
Some years ago, a short film that I wrote called Waiting for Gorgo was shot on the George Lucas Soundstage at Elstree. I went down there to watch the filming and, when I left to get my train, there were crowds of people waiting at the studio gates. I initially assumed that there must be some Hollywood megastar due to arrive. Some people had placards and banners, with various names on – and I eventually twigged that they were all there for Big Brother, planning to stand behind Davina McCall and yell like gibbons.
I hadn't even known Big Brother was being made until someone on the Waiting for Gorgo set invited me up onto the gantry where a door high up by the roof gave access to the other half of the soundstage, from where we could spy on the filming of the studio discussion bits of BB.
Now, let me state right away that I have absolutely no interest in Big Brother. I have never watched a second of the show and never intend to. I wasn't interested in its original format, when the idea was to put a bunch of ordinary people into a house together, cut them off from the outside world and monitor their progress. I'm even less interested in what Big Brother swiftly morphed into, which is a bunch of saddo extroverts desperate to become D-list celebrities. But this year, I have been forced to take at least a passing interest in the show, at least at one remove, because one of my mates has gone in there.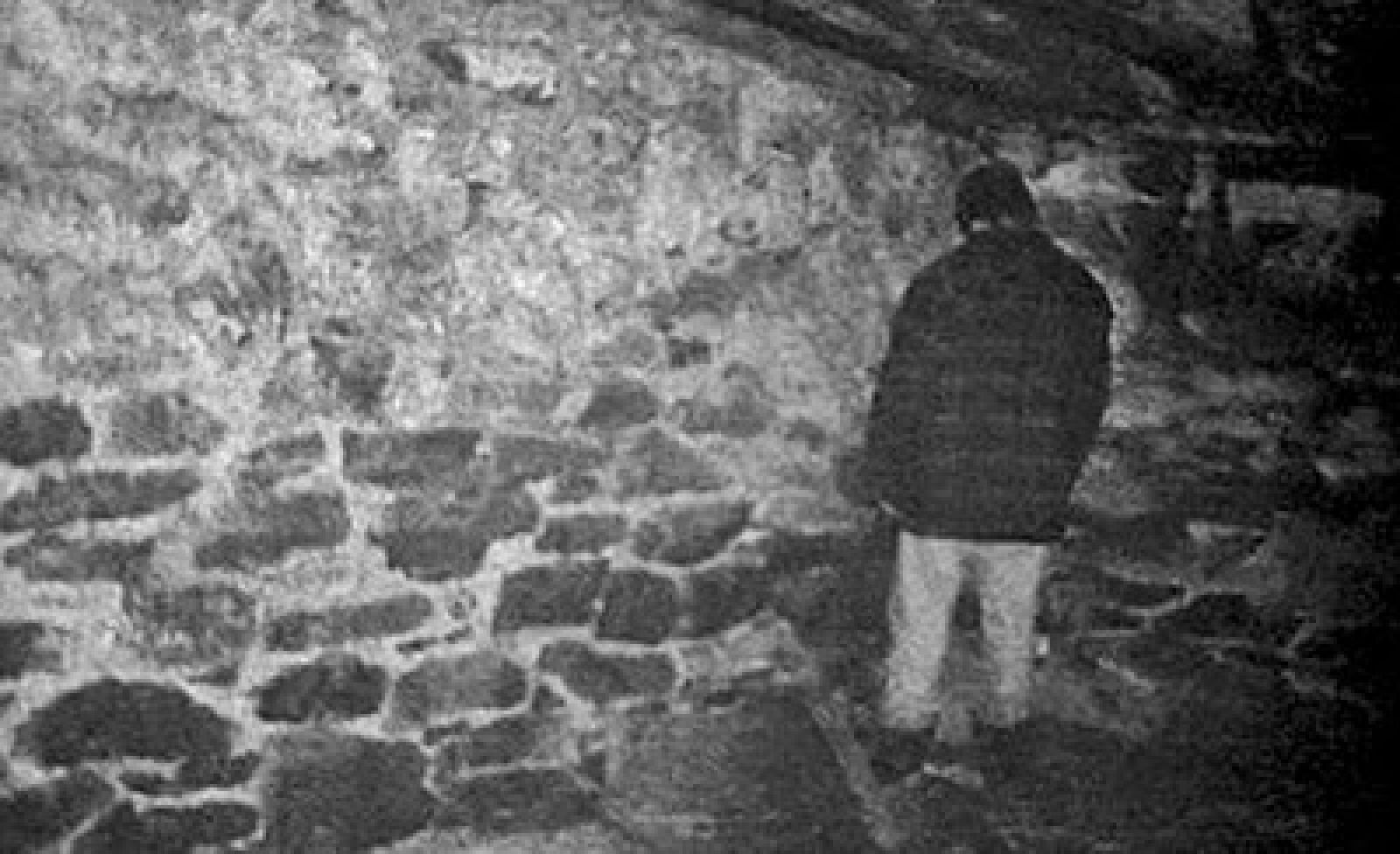 There are actually a number of connections between the horror film scene and Big Brother, not least that the show was created by John de Mol, the Dutch media bigwig whose investment in Hammer Films revived that company in the 21st century. Big Brother was first broadcast in 1999, the same year that The Blair Witch Project kicked off the trend for 'found footage' horror movies. There had already been a number of films based around the idea of constant media surveillance, notably The Truman Show and EdTV, and horror film-makers weren't slow to spot the opportunities which a Big Brother-style set-up offered for a Blair Witch-style movie.
Probably the best of these pictures was My Little Eye, directed by Marc Evans from a script by future Woman in Black helmer James Watkins. Five young people are sent to an isolated house in the Canadian wilderness where they have to live together for six months under the constant watchful eye of a bunch of cameras which broadcast their every waking (and sleeping) moment over the web. A big cash prize awaits, but if anyone leaves before the six months is up, no-one gets a penny. My Little Eye is a taut, well-crafted horror with some great twists and turns as 'the Company' starts messing with the contestants' heads towards the end of their isolation. It's a wee bit dated now – the first thing you hear is the distinctive sound of a dial-up connection! - and Evans got carried away with the 'cameras everywhere' idea to an unrealistic degree. For example, there's one shot where a camera is on the end of a pen that somebody is writing with. It's still worth checking out though, especially the extras-packed two-disc edition.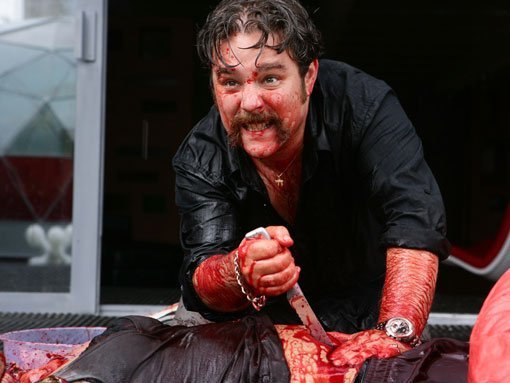 In 2008, Charlie Brooker scripted the definitive BB/horror crossover with his magnificent mini-series Dead Set. Jaime Winstone (Elfie Hopkins) and Andy Nyman (Severance) were among the stars of this jet-black satire which posited: what would happen if a zombie apocalypse happened while a group of people were in the Big Brother House? Zombie films often try to find ways to have their characters be initially unaware of what has happened by placing them in some sort of isolation – think Cillian Murphy's character in 28 Days Later – and it was frankly genius of Brooker to see the BB house as the perfect answer to this. Props to Endemol for part-financing the show and allowing Brooker and co to film in the actual BB house. Without that, the show would have had to invent something fictitious that was 'like Big Brother' but plainly not. Props also to Davina McCall who not only added to the verisimilitude with her contribution, playing herself, but even gamely agreed to play 'zombie Davina' in full make-up. If you've never seen Dead Set, you should head straight to eBay and buy the DVD now. Or, if you don't have two and a half hours to spare and want something shorter and sillier, have a quick google for 'Horror Movie Big Brother'. In this Robot Chicken skit from 2005, Jason, Freddy, Michael Myers, Ghostface, Leatherface and Pinhead are all contestants on the show.
A number of Big Brother contestants have gone on to appear in low-budget horror films, which sort of makes sense. It's a cheap and easy way to add a bit of 'name value' to a production. Marcus Akin, who was in the 2009 series – you may remember his Wolverine-like sideburns – has actually been in two British horror films. He's in a bar scene in Zombie Hood, which was shot in Nottingham in 2011/12 and has been released on DVD and VOD. He also plays he owner of a tank-driving school in zero-budget feature Zombies from Ireland. Released straight onto YouTube, this also features Glyn Wise who was a BB contestant in 2006. It is also the first ever zombie film shot partly in Welsh! Pete Bennett (class of 2006) has three horror credits: recent microbudget zombie epic The Mothertown, unreleased zomcom Meet the Cadavers and lost-in-limbo sequel Zombie Women of Satan 2. Chris Wright, a 2014 contestant, already had some horror acting credits: he's in Freak Out, Small Town Folk and Stalled.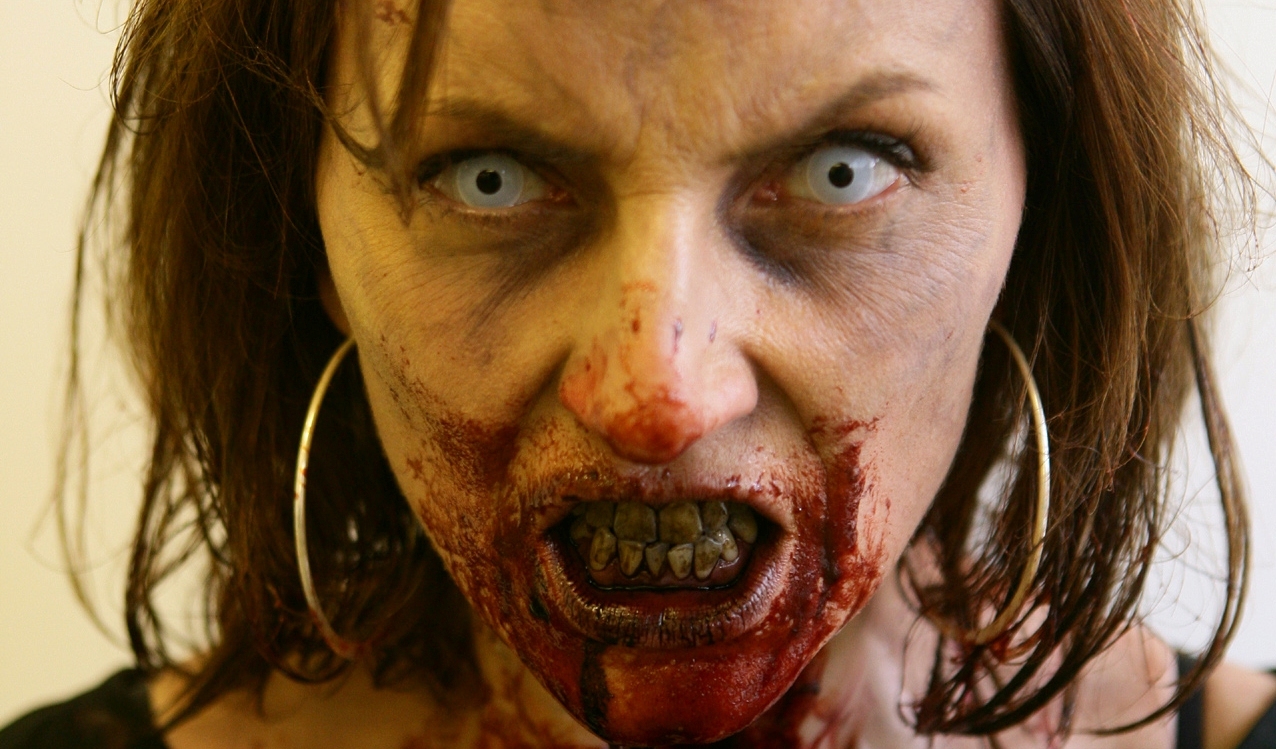 Emma Greenwood, who was apparently kicked out of BB 2004 for throwing a plate at someone, was attached to a mooted remake of notoriously awful slasher The Summer of the Massacre. Also in the cast of this unasked for remake, which was at least partly shot in 2007, was Adam Oakley, who came to prominence as one of the conscripts in a 2005 reality TV series called Bad Lads Army, in which troublemakers were put through a version of National Service. (Oakley was also in another unfinished British horror, 2008's Furor: Rage of the Innocent.) One of the 2007 contestants, Emily Parr (booted out for using racist language, according to my pal Mr W Ikipedia) was apparently an extra in The Wolf Man, which obviously was a bigger, more prestigious remake than Summer of the Massacre (and was completed and released) but was no less unasked for. I can't claim to know much about the US version of Big Brother but apparently one of the housemates was in The Human Race, a 2012 horror feature directed by Paul Hough which is based on a reality TV premise. And another is in something called Axeman 2.
Of course, Celebrity Big Brother has had its share of contestants with prior or subsequent horror credits. Just for you, I've trawled through Wikipedia looking for the celebrities who had horror connections – and frankly it was hard work to find the 'celebrities' who were celebrities. Half of them were 'reality television stars' whose lame claim to fame was having been on some other sub-Big Brother show. There have been assorted singers and rappers that no-one has ever heard of, a good selection of Page 3/Loaded models and some soap actors.
Ten years ago, Brigitte Nielsen was in the house, along with her ex-mother-in-law Jackie Stallone. You may have seen Nielsen miming to 'R-E-S-P-E-C-T' in Richard Driscoll's Eldorado, a sequence that was cut from the film when it was re-edited as Highway to Hell. She was also in Jim Wynorski's 976-EVIL II. The 2006 series featured Rula Lenska whose antics with politician George Galloway were only mildly more embarrassing than her classic performance as Luce Habit in 1970s giant gorilla sex-comedy Queen Kong.
The following year featured Cleo Rocos, busty stooge of the late Kenny Everett who was of course in Everett's comedy horror Bloodbath at the House of Death (deemed a turkey on its release but gradually being re-evaluated by horror fans). Battlestar Galactica's Dirk Benedict was the token Hollywood has-been in that series, and he's got one or two horror B-movies on his CV. But if you were looking for clear evidence of the end of days, the appearance of utterly bonkers directorial legend Ken Russell in the house was a sure sign that Ragnarok was come. Aged a sprightly 79, Russell kept everyone awake with his snoring then left the house voluntarily after arguing with Jade Goody. From Women in Love and The Devils, through The Lair of the White Worm and Whore, to glorified home movie The Fall of the Louse of Usher and eventually Big Brother. Like Orson Welles, Ken Russell lived his life backwards.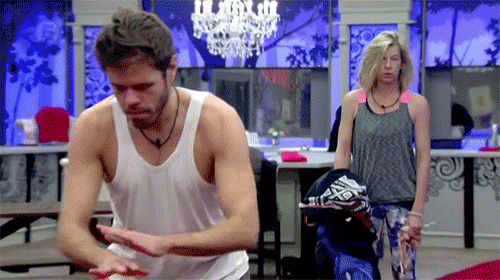 The 2009 Celebrity BB gave us bad-hair-day rapper Coolio, who probably doesn't want to remember Dracula 3000, and lad's mag bimbo Lucy Pinder who probably doesn't want to discuss Strippers vs Werewolves. And in 2010, Stephanie Beacham stepped up to the bat, just as she did four decades earlier in Dracula AD1972. Actually, Beacham probably has the best horror CV of any contestant, having also graced the screen in The Nightcomers, And Now the Screaming Starts, House of Mortal Sin, Schizo and Inseminoid, plus a Hammer House of Horror episode and, more recently, James Eaves's fun vampire picture The Witches Hammer. Plus sci-fi immortality in UFO and seaQuest DSV, Dame Stephanie Beacham, we salute you!
Martin Kemp, one of very few actors to have played both Frankenstein and Dracula on screen (Waxwork II and Embrace of the Vampire, since you ask) entered the house in 2012, He was in Strippers vs Werewolves too, and also directed Stalker (a remake of The House on Straw Hill/Exposé) and played 'Brides in the Bath' serial killer George Smith on TV. Last year, Cheggers himself was one of the contestants – and if you still haven't seen the hilarious Kill Keith yet, what are you waiting for?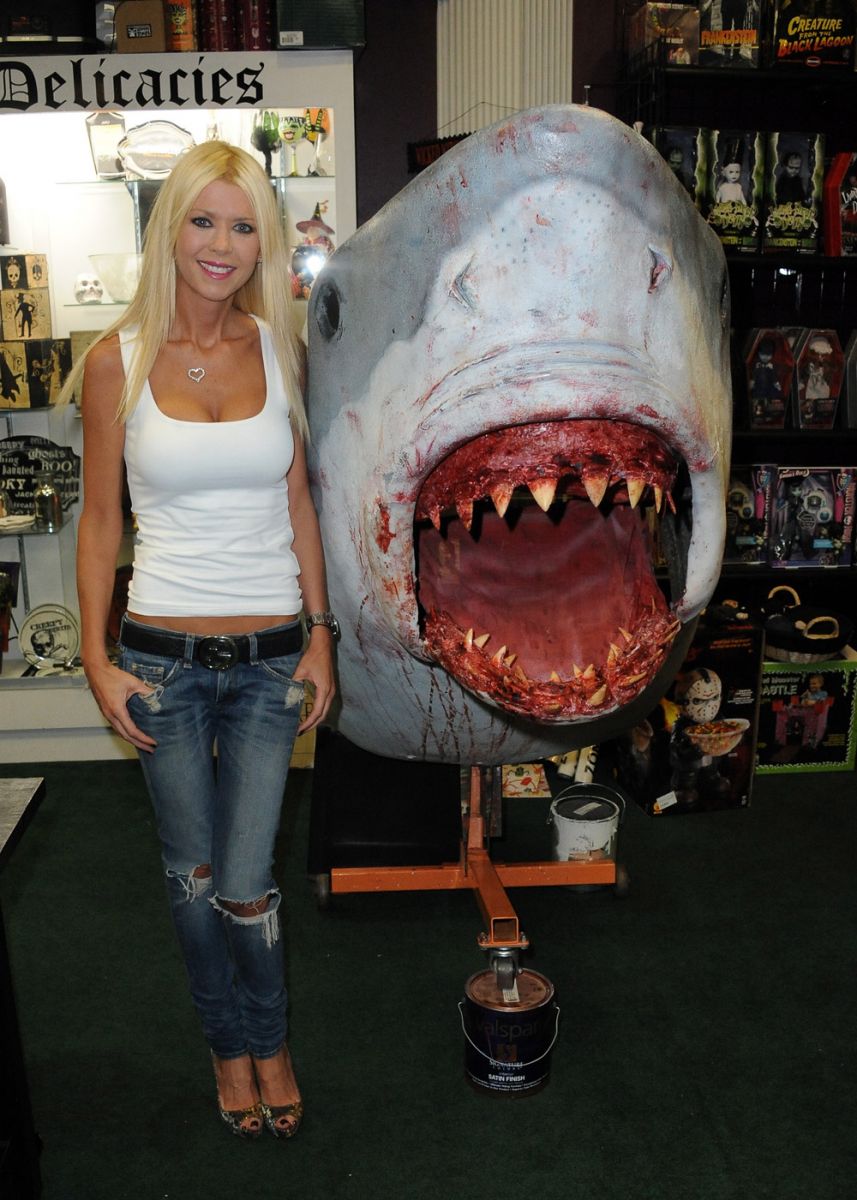 But it's the token Yanks that present the most interesting credits. Tara Reid (CBB 2011) is surely one of the worst actresses in Hollywood, having starred in all three Sharknado films without noticeably lowering herself in any way (which reminds me: must work on that 'dumb shark movies' blog). She was terrible in Urban Legend; she was terrible in Devil's Pond (probably – who the hell has ever seen Devil's Pond?); she was terrible in Uwe Boll's Alone in the Dark (heck, who wasn't?). She was especially terrible in a dire 2006 picture called Incubus – check out the review on my website for the full awfulness. In 2012, Michael Madsen was the second Richard Driscoll alumnus to enter the house. Christ, the man's made so many awful B-movies you wonder whether he's actually homeless and just living from film set to film set. CobraGator(!) is his latest apparently. How to follow that? Well, two years later, the CBB producers flew in probably the only person in Hollywood less mentally stable than Michael Madsen (not counting Jackie Stallone). Gary Busey really didn't seem to know where he was during his time in the house. Mind, given that his most successful role recently has been a series of films for Charlie Band about a killer biscuit, it's no wonder he's so messed up.
All of which brings us to 2015 and the current series of regular Big Brother which features a contestant with more claim to celebrity than many of the CBB housemates. I'm talking of course about dear old Eileen Daly, Queen of Low Budget British Horror. From Jake West's Razor Blade Smile to Jason Impey's Zombie Lover, Eileen has been the face of UK horror for two decades. Unlike all the other wannabes, she already is famous. And not just because of her audition for The X-Factor last year. At time of typing, she's still in the house and, as much as I don't want to have anything to do with the show, I'd absolutely love her to win. Come on, Eileen!
Next month: dumb shark movies, I promise.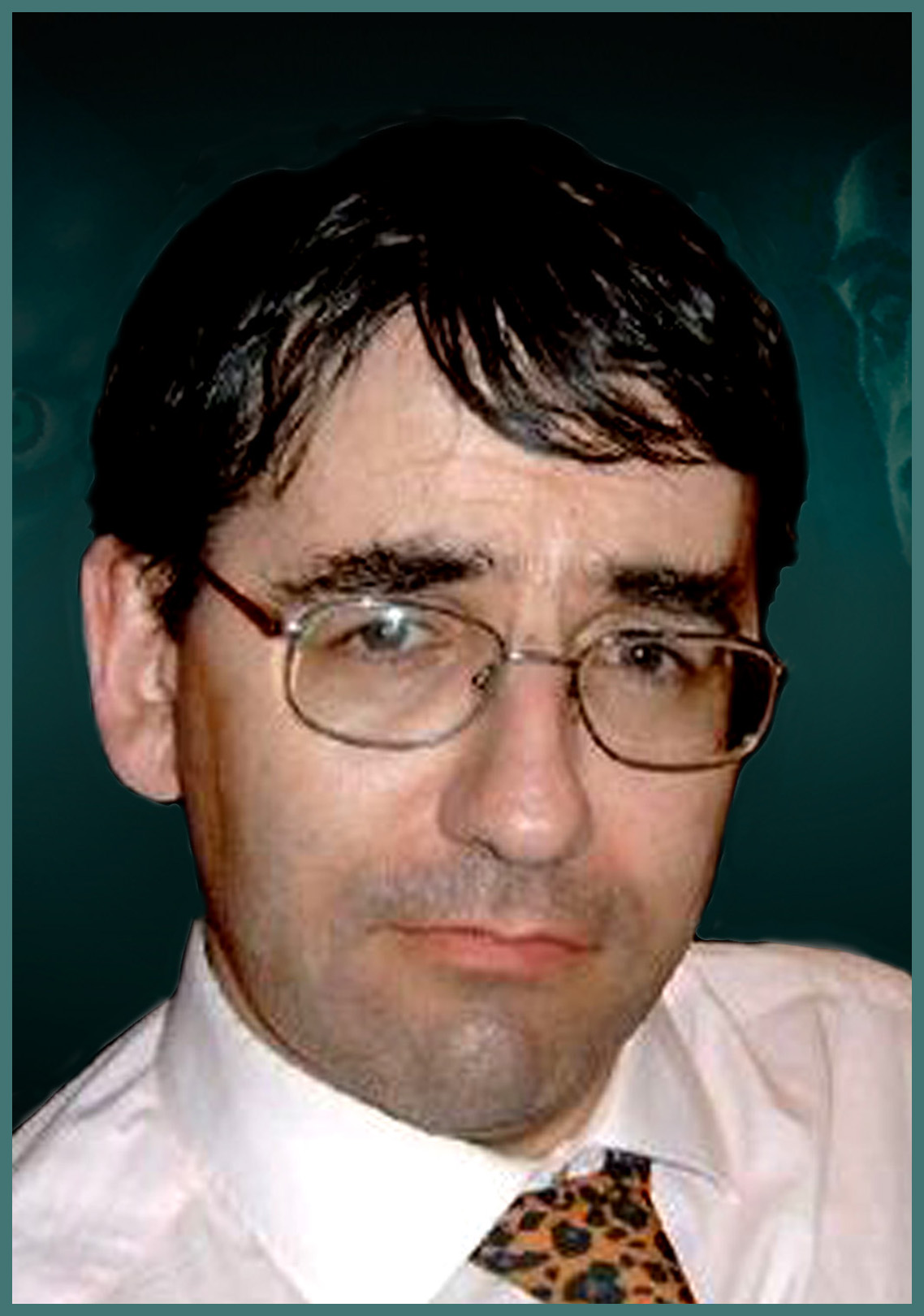 MJ Simpson has been writing since he found out which end of a pencil makes a mark. After editing sci-fan club mags he spent three years on the staff of SFX and helped to launch Total Film before switching to freelance work for Fangoria, Shivers, Video Watchdog, DeathRay and other cult movie magazines. He has a number of scripts in development and has been working on his third book, a biography of 'Bride of Frankenstein' Elsa Lanchester, for a very long time, but he promises to have it finished soon (-ish). Mike lives in Leicester with his wife, Mrs S, and his young son, TF Simpson. By day he edits the university's website and in the evenings he edits MJSimpson.co.uk. He should probably get out more.