007 Magazine - Omnibus #4
(Four in One Special!)


Contains four best-selling editions of 007 Magazine (#55, #56, #57 and #58) from 2012, 2018 & 2019.
Featuring: Will Bond 23 Rise or Fall?, The Search For Bond: How the 007 role was won and lost, Leni's Body Beautiful, James Bond's 50 Greatest Stunts, In Defence of The Man With the Golden Gun, George Leech: A Life in Action!, Licence Defended, Licence Cut and much much more...
186 pages, full colour throughout!
Hemlock Price:
£19.99
Add to Basket
Cinema Retro #50
(French Connection!)
In Stock NOW!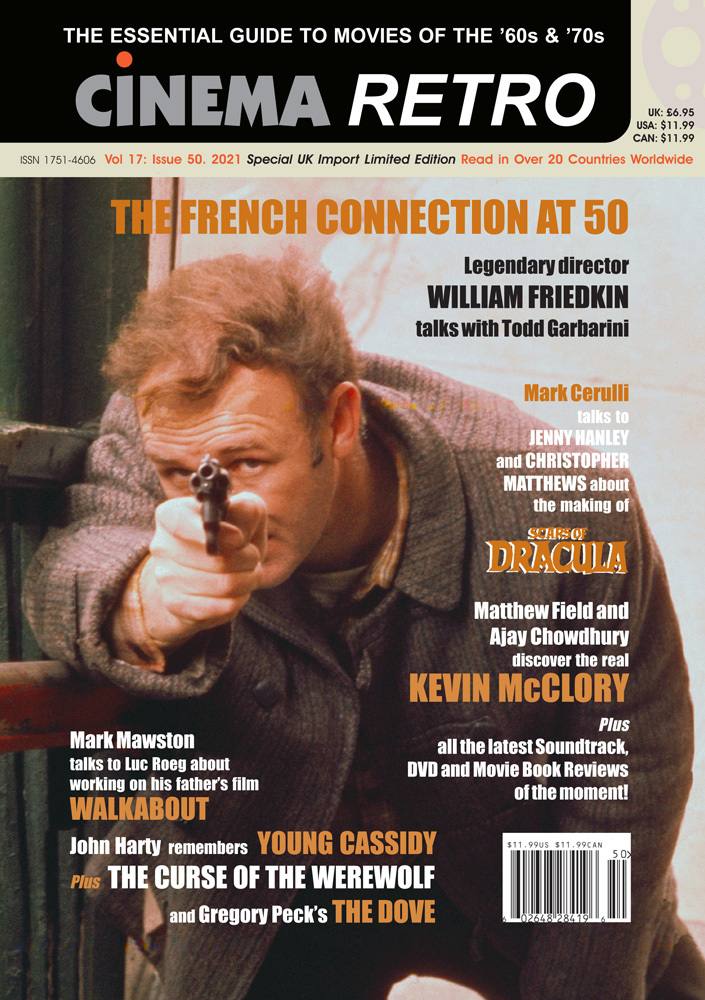 Featuring: Jenny Hanley and Christopher Matthews on the making of Scars of Dracula (1970). Kevin McClory's connection with James Bond. The Dove (1974). Goodbye Columbus (1971). William Friedkin on his classic New York crime drama The French Connection (1971). Young Cassidy (1965). Walkabout (1971). Hammer's Curse of the Werewolf (1961). All of this and more...
64 pages, full colour throughout!
Hemlock Price:
£7.95
Add to Basket
Buyers from outside the UK should first email info@hemlockbooks.com with their purchase requirements to obtain
a PayPal invoice with the correct postage rates.