Cinema Retro #50
(French Connection!)
In Stock NOW!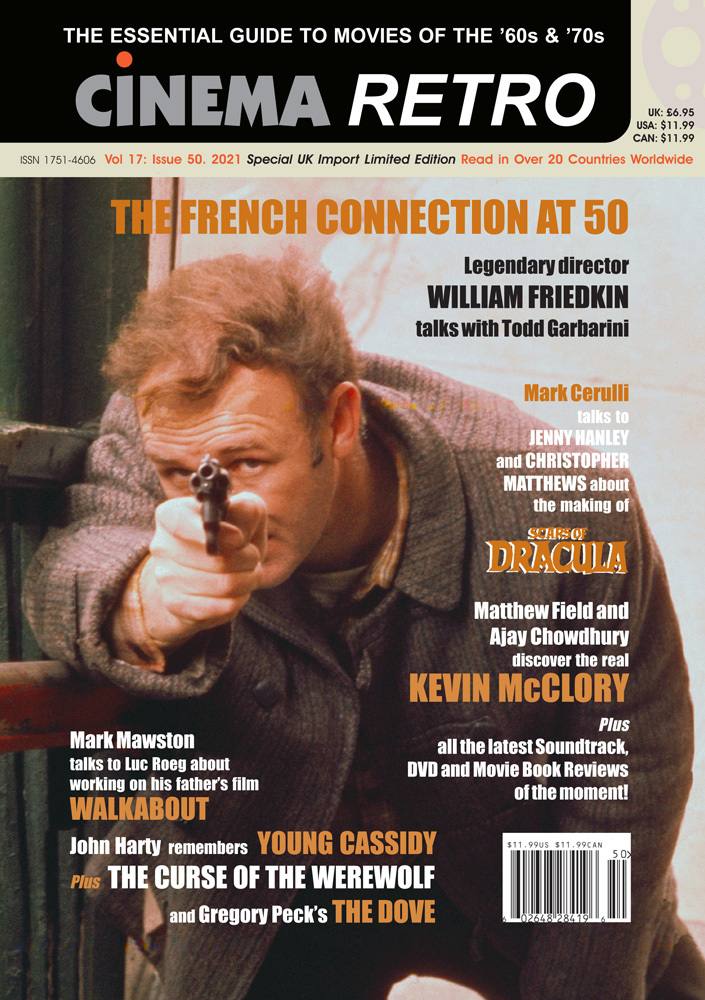 Featuring: Jenny Hanley and Christopher Matthews on the making of Scars of Dracula (1970). Kevin McClory's connection with James Bond. The Dove (1974). Goodbye Columbus (1971). William Friedkin on his classic New York crime drama The French Connection (1971). Young Cassidy (1965). Walkabout (1971). Hammer's Curse of the Werewolf (1961). All of this and more...
64 pages, full colour throughout!
Hemlock Price:
£7.95
Add to Basket
Cinema Retro #49
(Robert Vaughn!)
In Stock NOW!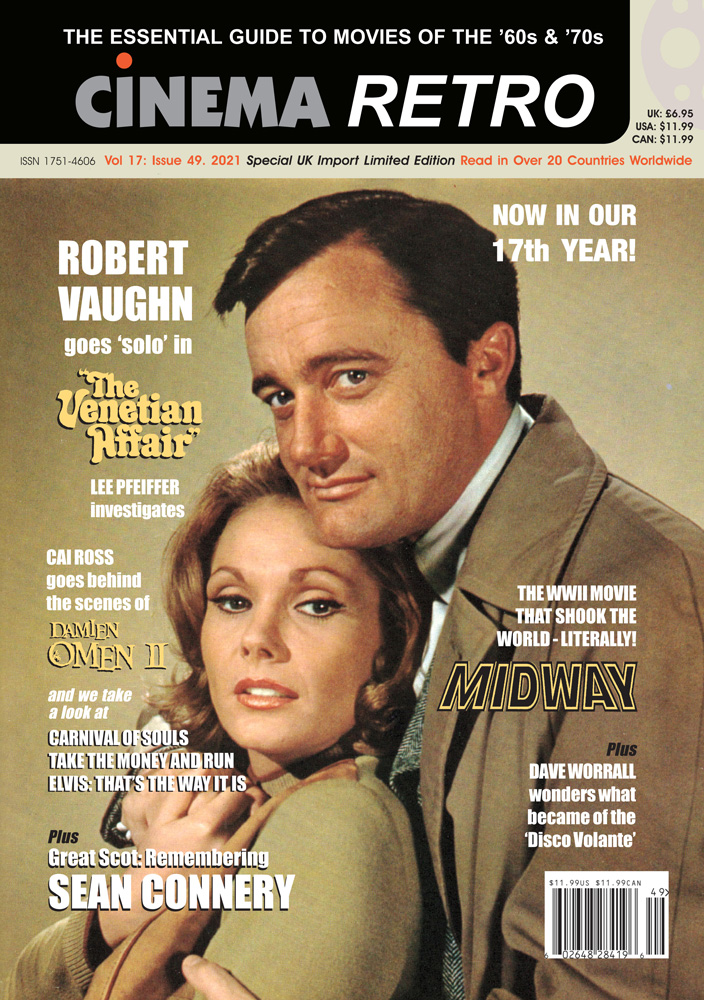 Featuring a tribute to Sean Connery, the Sensurround WWII epic Midway (1976), Carnival of Souls (1962), what happened to the Thunderball yacht The Disco Volante, the making of Damien: Omen 2 (1978), Elvis: That's the Way it Was (1970), On the Beach (1959), The Venetian Affair (1966), Take the Money and Run (1969) and much more besides.
Hemlock Price:
£7.95
Add to Basket
Buyers from outside the UK should first email info@hemlockbooks.com with their purchase requirements to obtain
a PayPal invoice with the correct postage rates.