Cinema Retro #52
(The Sand Pebbles!)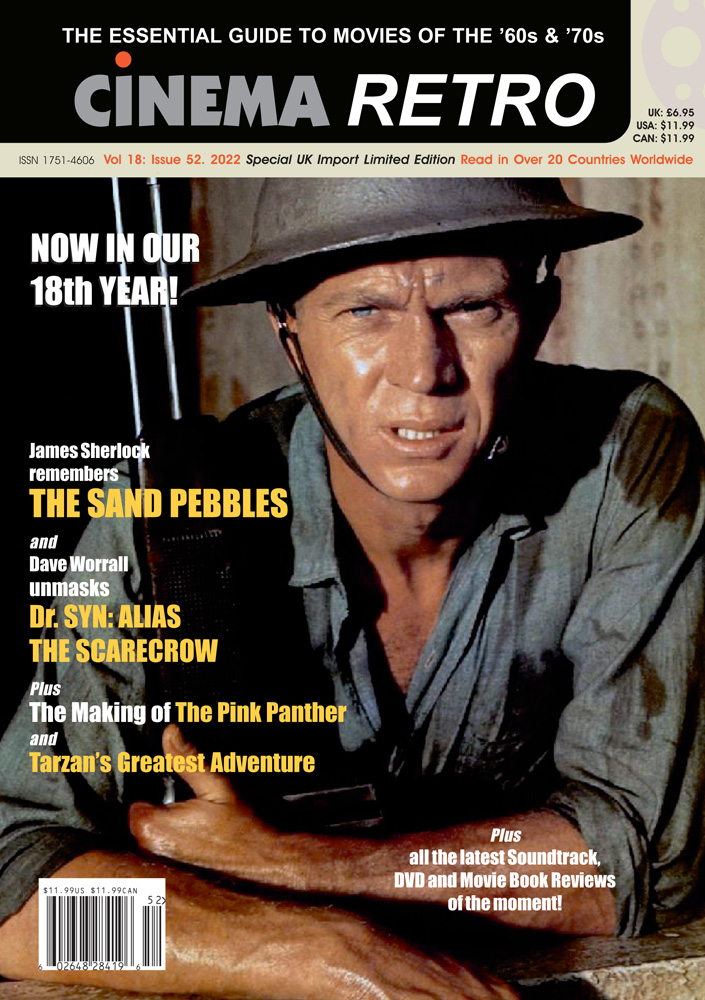 Featuring: The Pink Panther (1964), Steve McQueen's The Sand Pebbles (1966), Dr Syn: Alias the Scarecrow, Disney's forgotten masterpiece, Tarzan's Greatest Adventure (1959), The Crimson Kimono (1959), Walter Matthau's Bad News Bears (1976) and The Golden Lady (1979). All of this, plus the usual round of DVD, Book and CD news and reviews, makes for a great way to enjoy the first issue of 2022!
Hemlock Price:
£7.95
Add to Basket
Buyers from outside the UK should first email info@hemlockbooks.com with their purchase requirements to obtain
a PayPal invoice with the correct postage rates.