Cinema Retro #51
(Cleopatra!)
In Stock NOW!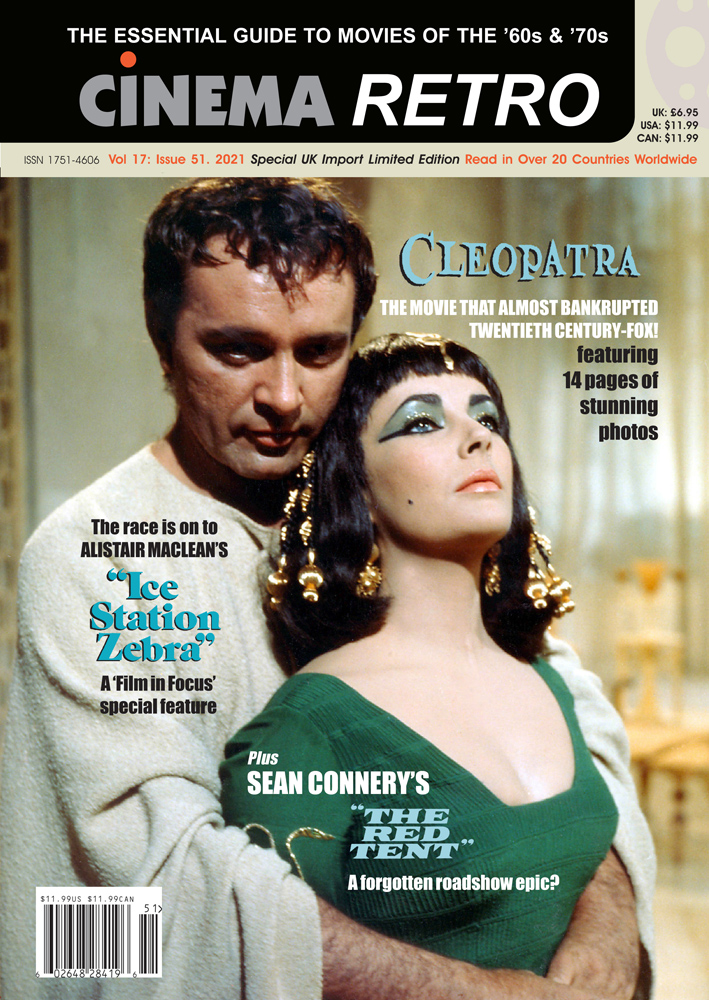 Featuring: the Cinerama drama Ice Station Zebra (1969), a 14-page photo-fest dedicated to Cleopatra (1963), and a 7-page feature on Sean Connery's forgotten Russian/Italian roadshow movie, The Red Tent (1969). Terence Denham asks if Michael Carreras' western Savage Guns (scripted by Jimmy Sangster) should be regarded as the 'first' spaghetti western? Brian Davidson interviews screenwriter David McGillivray, the wonderful era of the American Drive-In, a look at The Night Visitor (1971) and Brian Davidson asks why Peter Sellers tried to ban his movie Hoffman (1970). All of this, plus the usual round of DVD, Book and CD news and reviews, makes for a great way to enjoy the last issue of the year!
64 pages, full colour throughout!
Hemlock Price:
£7.95
Add to Basket
Buyers from outside the UK should first email info@hemlockbooks.com with their purchase requirements to obtain
a PayPal invoice with the correct postage rates.