Scary Monsters #126
(Fantasy Classics!)
In Stock NOW!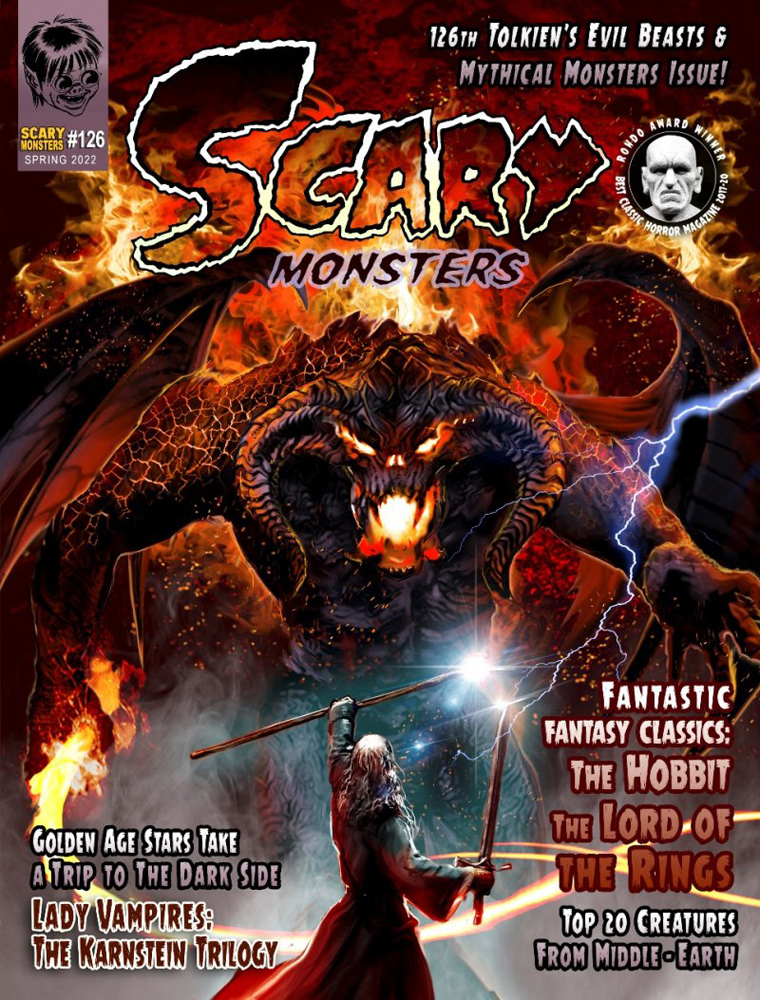 Tolkien's Evil Beasts & Mythical Monsters Issue highlights the scores of incredible creatures spawned in the mind of legendary author JRR Tolkien and brought to the silver screen via the Lord of the Rings and Hobbit series of groundbreaking animated and feature films. Plus Kaiju Korner, Trilogy of Terror, Strange Days, and much more over 146 fantastic foto-filled pages.
Hemlock Price:
£11.99
Add to Basket
Monster Parade #1
Hemlock Price:
£19.95
Add to Basket
Buyers from outside the UK should first email info@hemlockbooks.com with their purchase requirements to obtain
a PayPal invoice with the correct postage rates.