Interviews Too Shocking to Print
By Justin Humphreys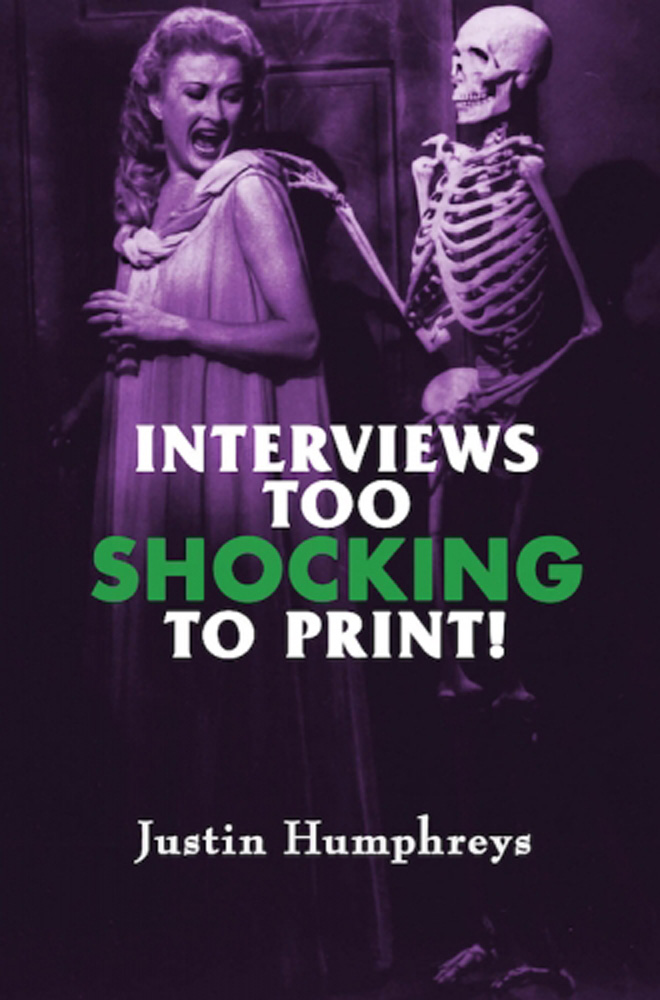 Interviews Too Shocking to Print! collects conversations with some of horror and science fiction cinema's finest directors and writers, along with other outstanding talents. The interviewees' films range from the mightiest blockbusters to esoteric drive-in arcana, but they are united by the imagination. Their creations represent some of the freshest, most popular, vital, and inventive works in fantastic filmmaking.
Paperback
Hemlock Price:
£19.95
Add to Basket
The New Horror Handbook

by AS Beeman

The New Horror Handbook introduces you to the leaders of the 'new horror' movement, including Eli Roth (Hostel, Cabin Fever), Greg McLean (Wolf Creek, Rogue), Vincenzo Natali (Cube, Splice) and John Fawcett (Ginger Snaps, The Dark). Beeman's Handbook also looks at what's happening on the fringes of modern horror, where you will meet Steve Niles, of comic book hit 30 Days of Night, Rodrigo Gudino, who started Rue Morgue magazine, filmmaker Joe Monks and others!

Large format, 234pp, Paperback

Hemlock Price: £16.95 Add to Basket
Many Selves: The Horror and Fantasy Films of Paul Wegener

by Henry Nicolella & John T Soister

The very first film actor to be identified with horror was German-born Paul Wegener. A distinguished stage actor, Wegener was fascinated by film and its potential to portray the uncanny and the macabre. Sometimes acting as director and writer as well as performer, he played in a series of fantastic films in the early days of cinema, such as The Student of Prague and The Golem. Included are essays on 17 of Wegener's most significant genre films, as well as a Filmography and material on rarities as The Lost Shadow, Svengali and Ramper the Beast Man.

423pp, Paperback

Hemlock Price: £19.95 Add to Basket
The Cinematic Misadventures of Ed Wood

by Andrew J Rausch and Charles E Pratt, Jr

Andrew J Rausch and Charles E Pratt Jr unreel the unreal back stories of the much-maligned 'worst filmmaker of all time' and the 29 films that sometimes outshone Wood's off screen shenanigans. From Glen or Glenda, Jail Bait (with Steve Reeves), Bride of the Monster and Plan 9 From Outer Space to The Sinister Urge and Orgy of the Dead - they're all here! 293 pages, including interviews with a number of people involved with Ed Wood's films. 293pp.

Hemlock Price: £16.95 Add to Basket
Buyers from outside the UK should first email info@hemlockbooks.com with their purchase requirements to obtain
a PayPal invoice with the correct postage rates.