In Search of Lost Films
By Phil Hall
Paperback, 199 pages

Hemlock Price:
£19.95
Add to Basket
101 Scariest Movies Ever Made
Hardback, 339 pages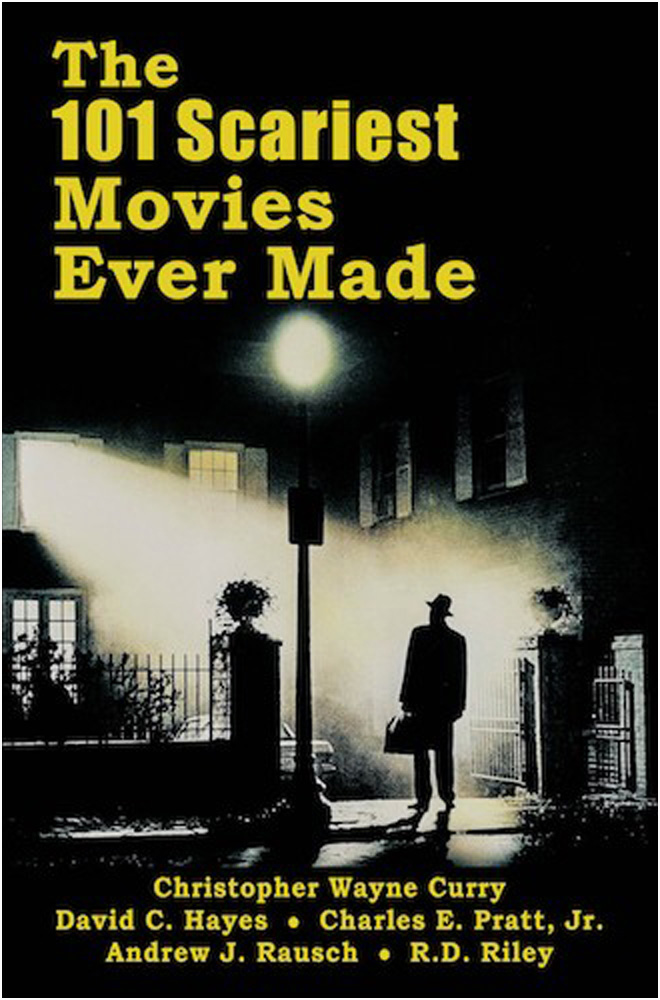 Each film is presented, from #101 all the way to the number one single most frightening film on the planet, in a fun format packed with quotes, critical reviews, cast lists, synopses, and more! Here you will find cannibals, psychos, monsters, and weirdos - and that's just the team of writers and film historians who collaborated on this unique project. Join these fiends as they examine horror films from the silent era to the modern age and rate them on just how much creepiness is contained within. Truly, these are the finest examples of the horror genre to ever play across the silver screen.
Hemlock Price:
£24.95
Add to Basket
Frankenstein: A Play

by John L Balderston & Garrett Fort Original Script and Background Analysis

Frankenstein; or, The Modern Prometheus by Mary Wollstonecraft Shelley tells the story of Victor Frankenstein and the man he creates in an unorthodox scientific experiment. The novel spawned several stage versions and before production started on Universal's 1931 film, John L Balderston wrote a new adaptation of Frankenstein with screenwriter Garrett Fort. Although it was never performed on a stage, it remains an important document in American theatre history. Discover the thrills that were originally meant for 1930s' Depression-era audiences in this faithfully-reproduced version of Balderston and Fort's play. 105pp.

Hemlock Price: £17.95 Add to Basket
The Hunchback of Notre Dame

edited by Philip J Riley Original Script and Background Analysis

The Hunchback of Notre Dame (1923) was acclaimed as the first million-dollar production. This volume includes a facsimile of director Wallace Worsley's personally annotated shooting script by Edward T Lowe and Perley Poore Sheehan. Also contains hundreds of rare photos, many of which have never been published, from the library of Wallace Worsley Jr. 217pp.

Hemlock Price: £17.95 Add to Basket
The Invisible Man

by RC Sherriff & Gregory William Mank Original Script and Background Analysis

'Power... Power to walk into the gold vaults of nations, amidst the secrets of kings, into the Holy of Holies! Power to make multitudes run squealing in terror, at the touch of my little invisible finger!' - Claude Rains as The Invisible Man. Includes the shooting script, pressbook and an introduction by Jessica Rains. 'Anyone who cares about classic monster movies will find a treasure trove of information, rare photos, and meticulous detail.' -- Leonard Maltin. 197pp.

Hemlock Price: £17.95 Add to Basket
Buyers from outside the UK should first email info@hemlockbooks.com with their purchase requirements to obtain
a PayPal invoice with the correct postage rates.