Interviews Too Shocking to Print
By Justin Humphreys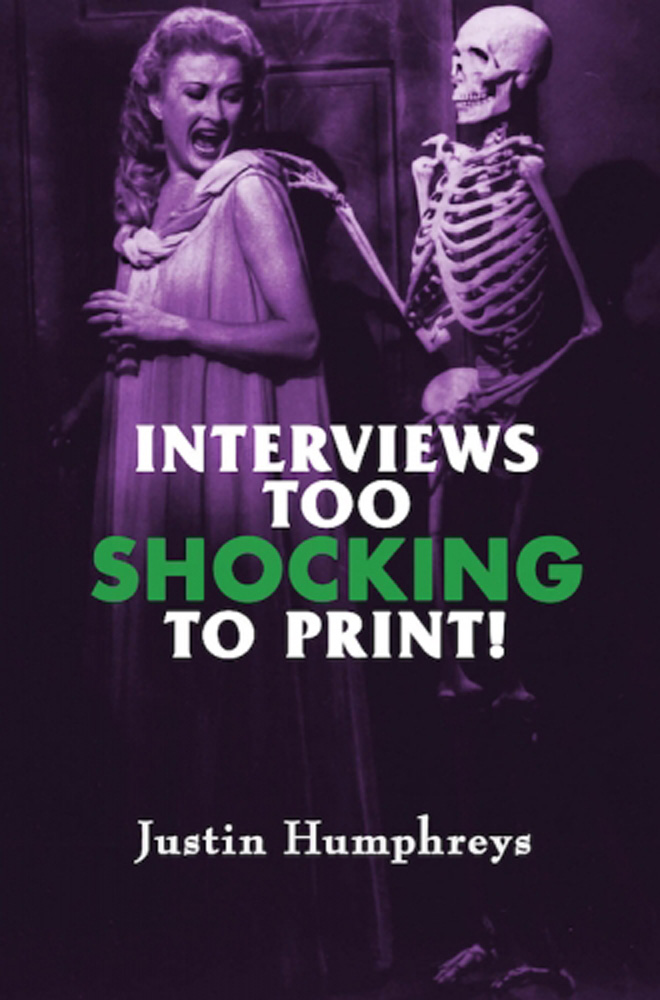 Interviews Too Shocking to Print! collects conversations with some of horror and science fiction cinema's finest directors and writers, along with other outstanding talents. The interviewees' films range from the mightiest blockbusters to esoteric drive-in arcana, but they are united by the imagination. Their creations represent some of the freshest, most popular, vital, and inventive works in fantastic filmmaking.
Paperback
Hemlock Price:
£19.95
Add to Basket
Buyers from outside the UK should first email info@hemlockbooks.com with their purchase requirements to obtain
a PayPal invoice with the correct postage rates.