Here there be Monsters! - Monster Special Offers, that is! Don't let them get away...
Sampler Pack #1
Rue Morgue #128, Diabolique #8, Dark Side #149

Buy-and-Try!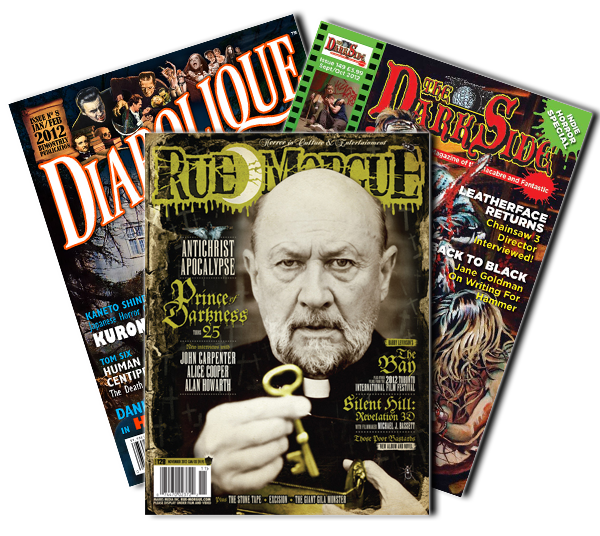 Hemlock Price:
£9.95
Add to Basket
Sampler Pack #3
Famous Monsters #262, Scream #10, Monster Bash #14
Buy-and-Try!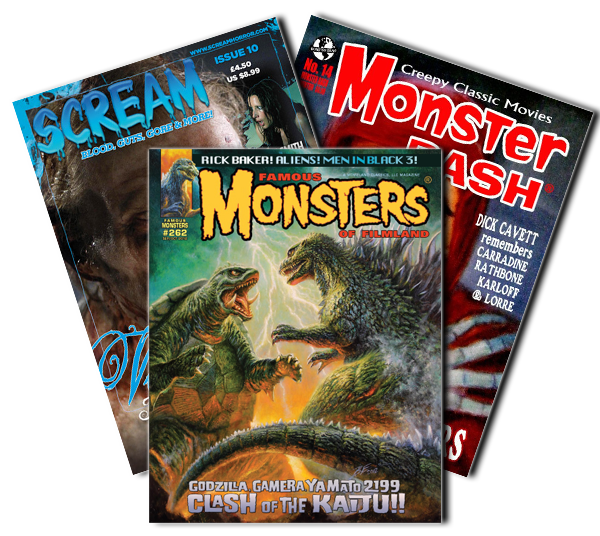 Hemlock Price
£9.95
Add to Basket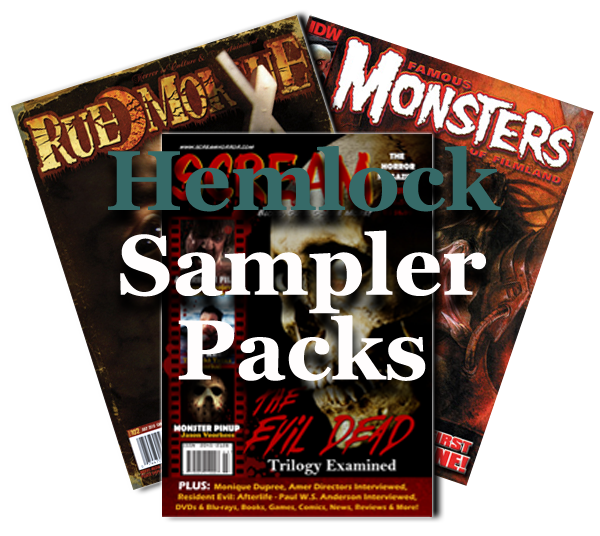 Buy-and-Try for under a tenner!
There have been so many new monster mags and horror fanzines appearing over the last few months that we thought we'd give you the opportunity to try some of them out at a special discount price.
For only
£9.95
(plus p&p), you can pick up
three
recent issues of the newest titles to sample - which represents a saving of up to £10 in total over the price of the same issues purchased separately!
There are three packs available at present, and each features
3
copies of some of our best-selling titles. So if you haven't yet savoured the devilish delights of
Famous Monsters
,
Scream
,
Rue Morgue, Scary Monsters
and
Cinema Retro
, why not take advantage of this
time-limited
Special Offer and give them all a try NOW..!
Sampler Pack #2

Cinema Retro #24, Shock Horror #11, Shadow Land #5 Buy-and-Try!




Hemlock Price: £9.95 Add to Basket
Buyers from outside the UK should first email info@hemlockbooks.com with their purchase requirements to obtain
a PayPal invoice with the correct postage rates.