Re-Animation Blade Replica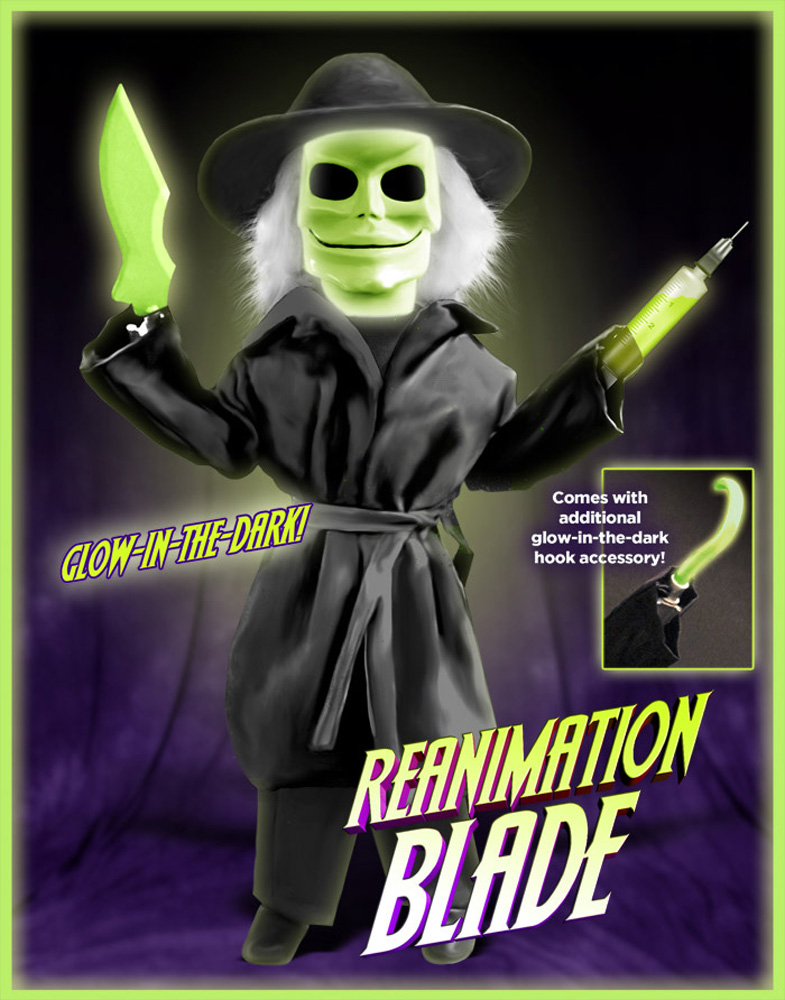 Brand new Puppet Master replica. Variant on the original Blade includes glow-in-the-dark skin and interchangeable hook and syringe accessories. Replica stands approximately 42cm tall and 12cm wide.
Hemlock Price:
£99.95
Add to Basket
Buyers from outside the UK should first email info@hemlockbooks.com with their purchase requirements to obtain
a PayPal invoice with the correct postage rates.