Dr Death Replica
Brand new limited edition Puppet Master replica of Dr Death the sinister surgeon puppet first introduced in

Retro Puppet Master

.
This 1:1 scale movie accurate puppet replicas is handmade, every stitch of fabric is tailored to a perfectly scaled 1:1 reproduction of the original rod puppet used in the iconic film series Puppet Master. Each replica is numbered and comes with a hand-signed certificate of authenticity and a handsome display base. Here are the most painstakingly accurate reproductions of the Puppet Master characters ever, fully authorised and guaranteed to be the centerpiece of your collection.

Please note that replicas pictured are prototypes and the final product may vary slightly. Fabrics are subject to availability, and may be substituted with a comparable fabric. As these products are handmade and hand-painted there may be small variations in the construction and finish. Each replica is an individual and unique collectible.
Hemlock Price:
£99.95
Add to Basket
Re-Animation Blade Replica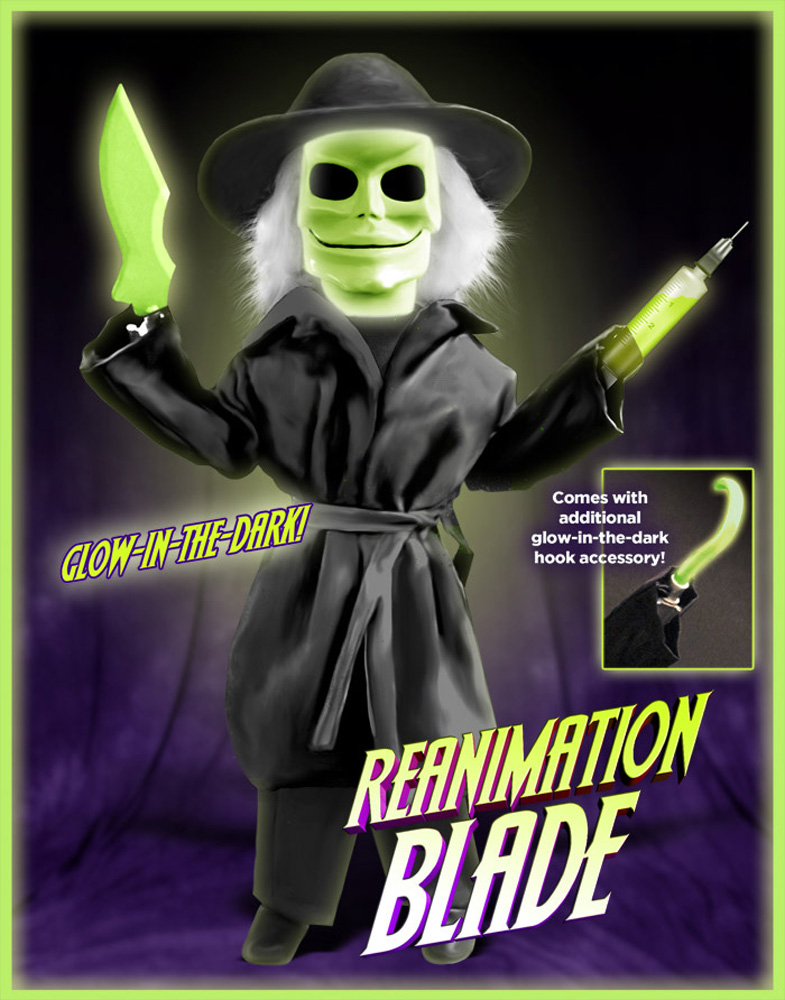 Brand new Puppet Master replica. Variant on the original Blade includes glow-in-the-dark skin and interchangeable hook and syringe accessories. Replica stands approximately 42cm tall and 12cm wide.
Hemlock Price:
£99.95
Add to Basket
Buyers from outside the UK should first email info@hemlockbooks.com with their purchase requirements to obtain
a PayPal invoice with the correct postage rates.