Monster Mag #21
Pulls Out into MONSTER Pin-Up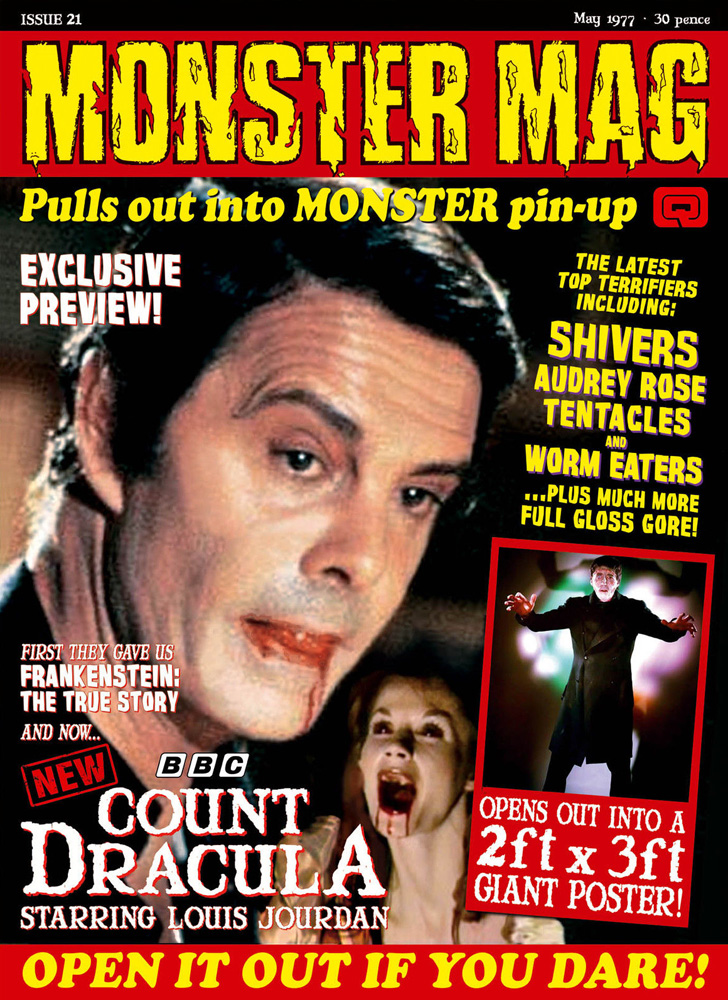 Featuring: BBC's Frankenstein & Dracula, Shivers, Audrey Rose, Tentacles & Worm Eaters plus much more full gloss gore! Opens out into a 2ft x 3ft giant poster! Open it if you dare!
Postage includes un-bendable card wrapper to keep the poster mag flat.
Hemlock Price:
£9.95
Add to Basket
Buyers from outside the UK should first email info@hemlockbooks.com with their purchase requirements to obtain
a PayPal invoice with the correct postage rates.