Monster Mag #21
Pulls Out into MONSTER Pin-Up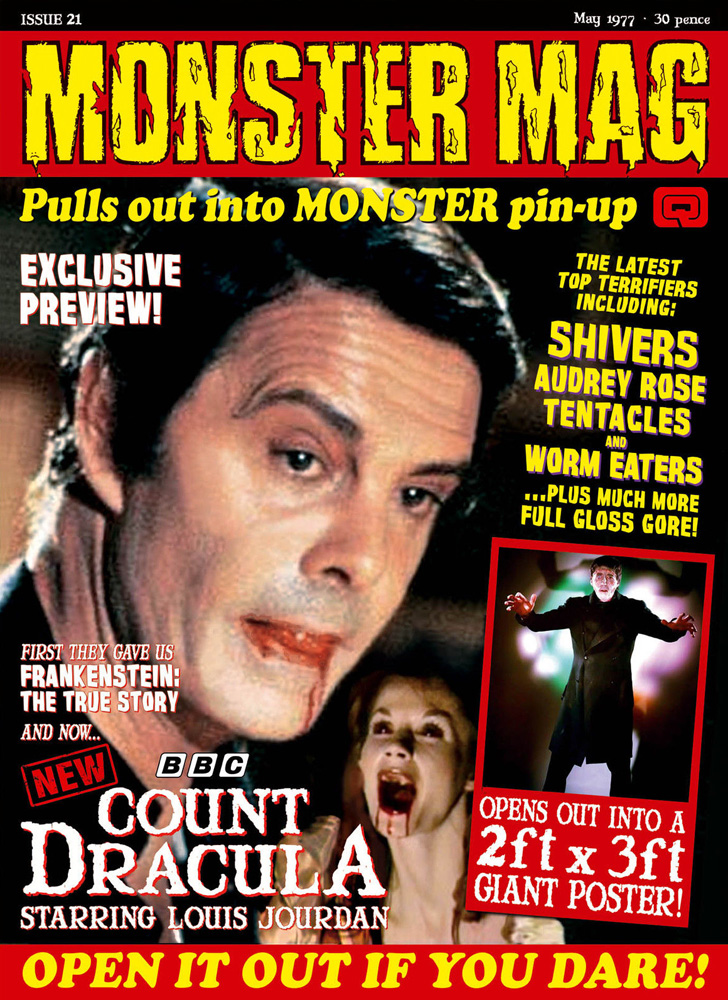 Featuring: BBC's Frankenstein & Dracula, Shivers, Audrey Rose, Tentacles & Worm Eaters plus much more full gloss gore! Opens out into a 2ft x 3ft giant poster! Open it if you dare!
Postage includes un-bendable card wrapper to keep the poster mag flat.
Hemlock Price:
£9.95
Add to Basket
Caroline Munro Magazine
Folds out into Giant Poster!


From the publisher of Monster Mag, this regular A4 sized title features 38 high quality colour photos of Caroline, including rare stills from her personal archive, and a sensational 59 x 84cm poster.
Features Include:
* CaroLines - a personal introduction to the magazine
* Filmography – the most complete ever, from 1966 to 2014
* Fact File – everything you ever wanted to know about Caroline
* I Never Expected to be An Actress – how it all began
* Up Close and Personal – a three page interview
Hemlock Price:
£9.95
Add to Basket
Monster Mag #19
Pulls Out into MONSTER Pin-Up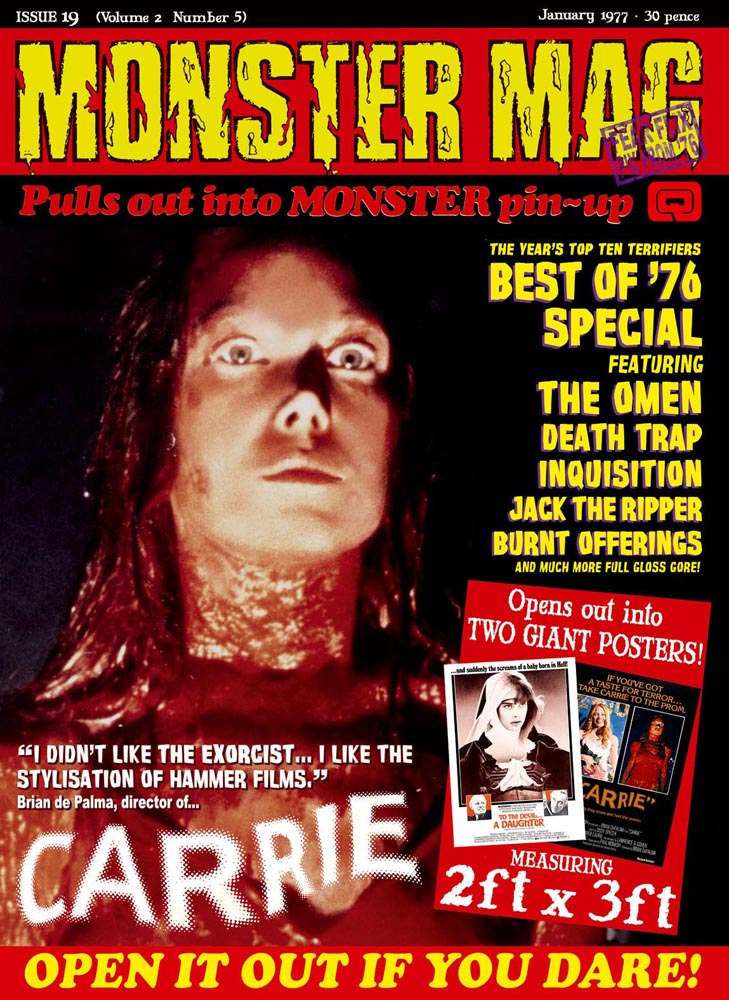 Buyers from outside the UK should first email info@hemlockbooks.com with their purchase requirements to obtain
a PayPal invoice with the correct postage rates.