In 2000, I was working at East Midlands Arts Board when the opportunity came to study for a Masters Degr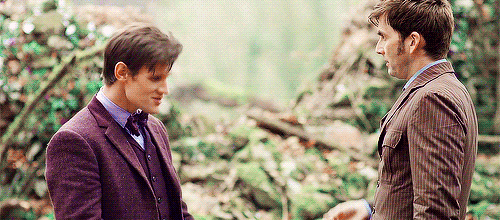 ee in TV Scriptwriting at De Montfort University here in Leicester. It was a brand new degree - two years, part-time - and was sold as 'vocational': not for us the theoretical study of screenwriting as an art form, we were there to learn how to write scripts that would sell. Our tutors were a top London agent and a former sitcom producer, and our list of industry speakers was extraordinary, including Laurence Marks, Geoffrey Perkins (who I already knew through my Hitchhiker's Guide to the Galaxy work) and a pre-Doctor Who Steven Moffat.
The key phrase here is 'pre-Doctor Who'. I recall a BBC commissioning editor telling us that every year the BBC still received spec scripts for Doctor Who but the series was dead and it was never, ever going to be made again. And then of course, in 2005, Russell T Davies revived the show and with it the whole genre of British telefantasy and adventure. Without Doctor Who we wouldn't have had Primeval or Robin Hood or Merlin or Atlantis or Demons or Being Human or Misfits or Life on Mars or Ashes to Ashes or Torchwood or The Sarah Jane Adventures or Jekyll or Dead Set or the remake of Survivors or the new version of The Day of the Triffids or Dirk Gently or Sherlock or a whole load of other stuff which, until the mid-noughties, was deemed 'unpopular' or 'niche'.
When I was learning to write TV scripts, the world of television drama was dominated by three things: soaps, cops and docs. As far as the BBC was concerned, anyone wanting to write for television had to start on Doctors, a crappy daytime soap set in a medical practice, shot for about 50p and playing to an audience consisting entirely of the unemployed. And if you did well at Doctors, you might be allowed to write for Casualty or Holby City, and maybe, eventually, if you were lucky, you might get a shot at EastEnders. ITV worked in a similar way with some rubbish called Family Affairs that could potentially lead on to The Bill and maybe, one day - sound the trumpets - Emmerdale or even Corrie.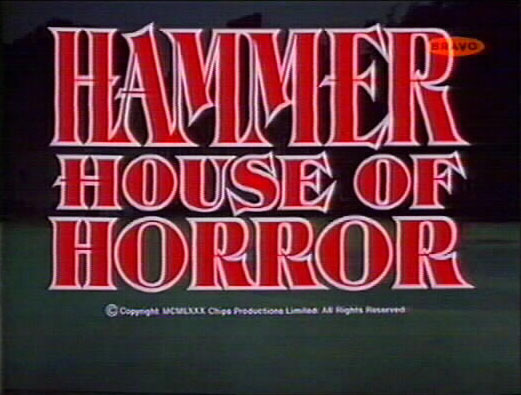 But I didn't want to write for any of that crap. I didn't even want to watch that crap. My wife watches Casualty and a bigger pile of badly written, badly acted, badly produced, badly directed, cut-price, wobbly-wall tosh I have never seen. Unbelievable, unrealistic, unentertaining and very, very, very boring. I didn't want to write soap operas, or 'cops and docs', I wanted to write adventure and action and fantasy and horror and science fiction. I wanted to write The Avengers and The Persuaders and The Protectors and The Prisoner and The Professionals and Hammer House of Horror and Thunderbirds and Captain Scarlet. Maybe even Doctor Who. But none of those were being made, nor anything like them.
Some years back I compiled a listing of all British telefantasy shows since the 1930s. Let's take a look at what was on British TV during the two years I spent studying. Most of it was for children: Belfry Witches, My Parents are Aliens, The Worst Witch and its spin-off Weirdsister College, The Magician's House, The Queen's Nose, The Tribe, The Ghost Hunter, Gypsy Girl and Big Meg Little Meg. Not that I'm knocking these shows. Some were great and they all provided potential writing gigs - but only for those who had qualified through the School of Rubbish Soaps.
For an older (or at least, broader) audience there was a production of A Christmas Carol, Christopher Lee's Ghost Stories for Christmas (that was just Dracula reading some MR James tales - very enjoyable but not much by way of a scriptwriting gig), a two-part version of The Lost World and inexplicably long-running superhero comedy My Hero. There was Steve Coogan's well-intentioned but misfiring anthology horror series Dr Terrible's House of Horrible and Channel 5 fantasy adventure Ivanhoe: Dark Knight.
As part of my degree I had to write spec scripts for a half-hour show and a one-hour show, which basically meant a soap and a cop/doc series, but I was able to find two current shows which fitted my interests. One was the remake of Randall and Hopkirk (Deceased) which ran for two seasons in March 2000 and September 2001. I wrote a jolly entertaining script based on my understanding that 90% of detective work is divorce cases. In this episode, Jeff is employed by a husband to follow his wife and finds she's having an affair with her previous husband, who is legally dead and might be a ghost.
At the same time that the BBC was screening Randall and Hopkirk, Channel 5 broadcast a half-hour anthology series, Urban Gothic. This was really groundbreaking stuff, eschewing traditional spooky horror for stories set in the real world of 21st century London. The most famous episode was 'Vampirology', in which a TV crew followed a real life vampire prowling the capital's goth clubs. This and other episodes predated the themes and ideas and imagery which would become prevalent in the British Horror Revival that I explored in my book Urban Terrors (copies still available from the Hemlock shop). I wrote a killer spec episode for Urban Gothic which put the boot into the bland cops'n'docs pablum cluttering up British TV, an episode of a medical soap in which we were introduced to various characters for no other reason than to see them injure themselves. A bloke fell off a ladder, a kid drank bleach - and throughout all this a mysterious figure strolled around, talking to camera, unseen by anyone and (perhaps) deliberately creating these scenarios that drove the story. The episode title - I was particularly proud of this - was 'Causality'. Do you see what I did there?
Somehow I was able to actually get this script seen by the producer of the series who got in contact while season 2 was being put together. 'Causality' would be too expensive for the tiny C5 budget but could I come up with something that could be shot for almost nothing? I developed an idea around a security guard who befriends, remotely via CCTV, a couple of streetwalkers and then sees them murdered. That was going to be episode 2.9 of Urban Gothic, with the possibility of a bigger, better script in season 3. Except that Channel 5 cancelled the show after two seasons, and only stumped up enough for eight episodes in season 2. So that went nowhere.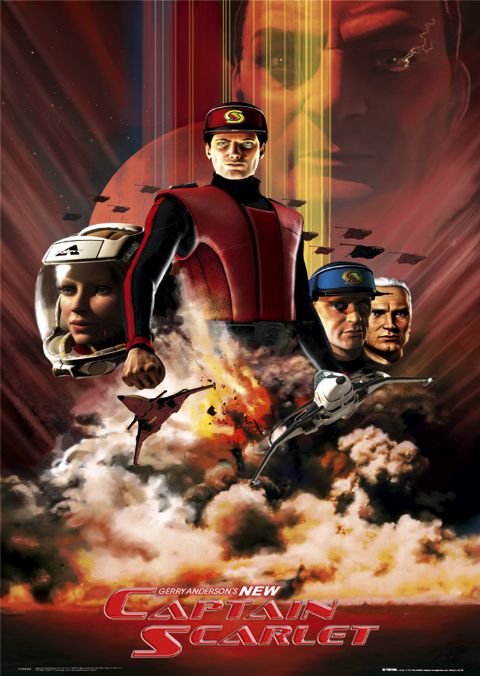 Then in 2004, it was announced that Gerry Anderson was producing a new, CGI remake of Captain Scarlet, one of my all-time favourite shows. Perhaps I might get to write for it after all. I had previously worked on an unmade animated series called Manic Moonsters, based on alien designs by an artist mate of mine, which was a thoroughly unsatisfying experience as the production company paid everyone except me, not even covering my expenses of travelling to their studio, despite commissioning me to write a full script. They had been developing a CGI remake of Thunderbirds which never got anywhere, now it looked like Captain Scarlet would really happen.
I sent my Randall and Hopkirk script to Gerry Anderson at Pinewood Studios as a writing sample, and blow me down if I didn't get a phone call from the man himself! He invited me down to Pinewood, showed me some designs, talked through the series, said he liked my script but had never heard of Randall and Hopkirk, and invited me to send him a treatment. And let me tell you, what I wrote was awesome. It was called 'My Enemy's Enemy' and asked the question: what would happen if the Mysterons threatened to kill a despotic Middle Eastern tyrant whom everyone wanted dead anyway? Scarlet, Blue and Destiny Angel were assigned to protect a thinly-disguised Saddam Hussein who was supremely confident of beating the Mysterons - because he already had Captain Black imprisoned in his dungeon. The new series had a love triangle history between Black, Destiny and Scarlet. I had a terrific bit where Destiny looked at Black through the bars, maybe still carrying a torch for him. Scarlet tried to pull her away, gently saying, 'Simone, that's not Conrad', to which she angrily responded, 'And you're not Paul!' Oh yes, powerful stuff.
The Sultan had a fabulous palace with a desalination plant feeding gardens and fountains, while most of his people barely survived in the harsh, dry desert. But that worked against him as a Mysteron agent added 'aqueous explosive' to the water supply, which would explode when the first rays of sun broke over the palace walls and touched the fountains - a classic 'ticking clock'. Gerry liked the treatment and commissioned me to write an episode for a fantastic £4,000. Knockout! He sent me a contract, which I signed and sent back.
But I was a little wary of that contract. Having been burned on Manic Moonsters, I wanted to be sure it was kosher, not least because it was only three pages long. My main concern was that there was no mention of spin-offs, adaptations or re-use of original characters. What would happen if 'My Enemy's Enemy' was adapted into a children's book or a comic, or a later episode reused the Sultan character? I didn't really expect to get paid, but I thought I should at least know where I stood. I showed the contract to my professional body, the Society of Authors, and they agreed that I should ask for some points to be clarified, which I did.
The next phone call wasn't from Gerry, it was from his business partner. He shouted down the phone, 'Gerry says, who the hell do you think you are?' Remember: I hadn't refused to sign the contract; I had in fact signed it and then just asked politely for clarification. I was told in no uncertain terms that I was off the show. And frankly, a lot of my friends weren't surprised. Gerry Anderson always presented a very avuncular front to the fans and the press but within the industry, he was often regarded differently. I have met a few people who worked with Anderson on multiple occasions and talked of how loyal he was. But I also know people who worked with him once and then swore never to work with him again. A few years ago, there was a fan-made documentary about Supercar and some of the participants only agreed to be interviewed if Anderson wasn't involved. Forty years on, they still held a grudge.
As I say, I had signed the contract and so had Gerry. Which meant that he owed me £4,000, whether I wrote him a script or not. He refused to pay. I pointed out that I was a jobbing writer with the legal backing of the Society of Authors, and he eventually settled out of court for a grand. Had I been financially better off at the time, I would have been quite happy to drag him through the Small Claims Court for the full amount but I needed the cash, so I took the bird in the hand.
Thus ended my career in television. A few years later I was back at De Montfort University for a writers panel where one of the speakers was Phil Ford, who wrote most of those Captain Scarlets and went on to write The Sarah Jane Adventures and even a Doctor Who. That could have been me, I thought. Damn my integrity - I'll never get a TV writing job this way. And I never did.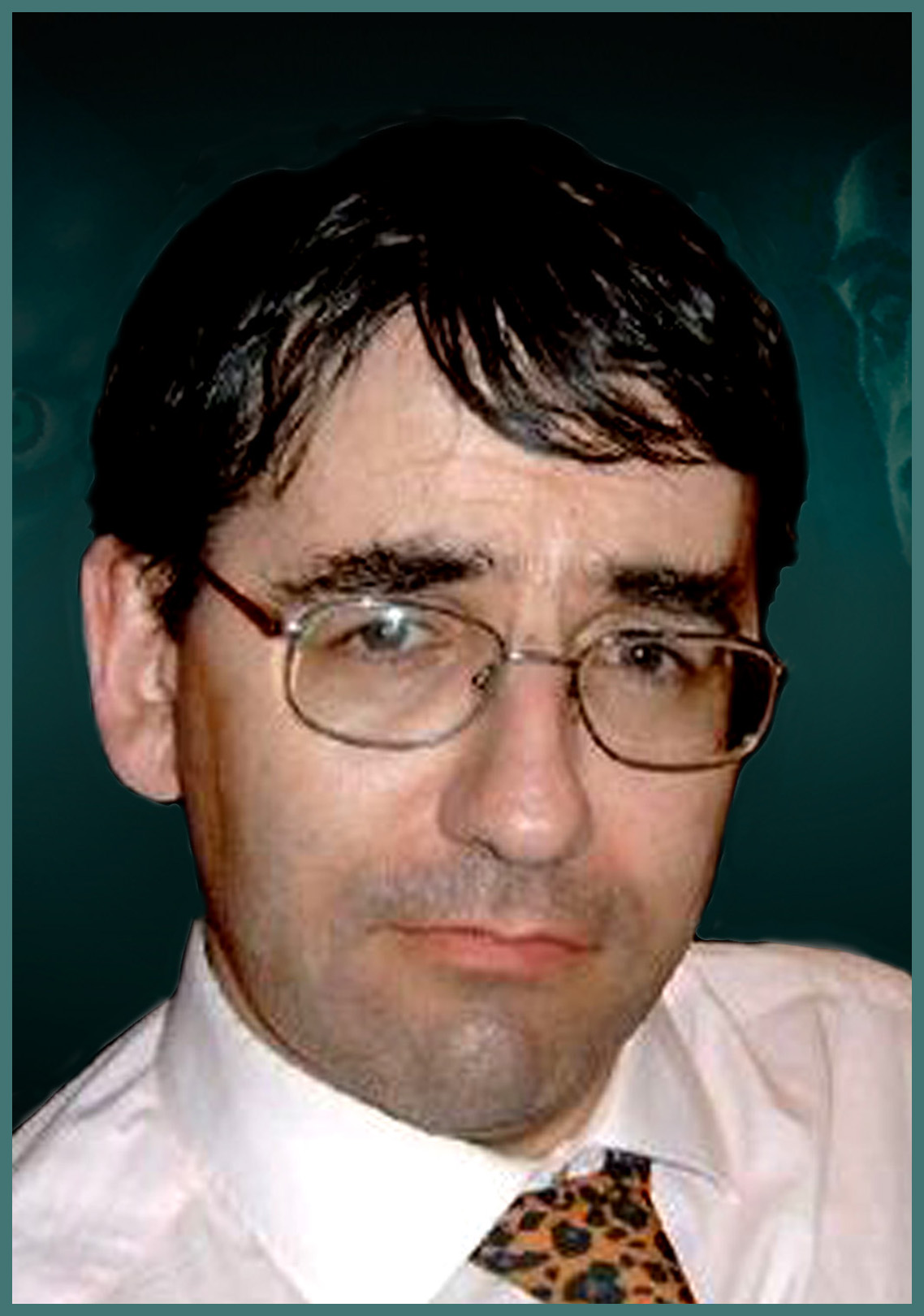 MJ Simpson has been writing since he found out which end of a pencil makes a mark. After editing sci-fan club mags he spent three years on the staff of SFX and helped to launch Total Film before switching to freelance work for Fangoria, Shivers, Video Watchdog, DeathRay and other cult movie magazines. He has a number of scripts in development and has been working on his third book, a biography of 'Bride of Frankenstein' Elsa Lanchester, for a very long time, but he promises to have it finished soon (-ish). Mike lives in Leicester with his wife, Mrs S, and his young son, TF Simpson. By day he edits the university's website and in the evenings he edits MJSimpson.co.uk. He should probably get out more.